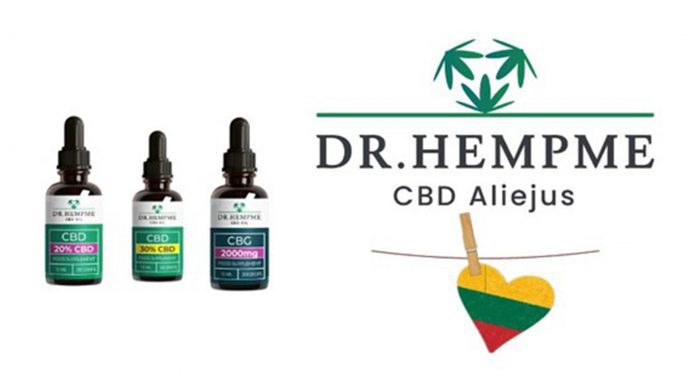 In this beginner's guide, you will find answers to burning questions about CBD oil in Lithuania, from what it is and how it works, to where you can buy it.
CBD oil is becoming increasingly popular as a natural remedy for a wide variety of ailments, and Lithuania is no exception. Despite its recent popularity, there is still a lot of confusion surrounding the legality of CBD oil in Lithuania.
In Lithuania, CBD oil can be bought legally from pharmacies and online retailers. However, it is important to make sure that you buy a high-quality product from a reputable source. With so many CBD products on the market, it can be tricky to know where to start. This guide will help you choose a safe and effective CBD oil product.
CBD oil in Lithuania: what you need to know
Hemp is a non-toxic plant and a member of the cannabis family. It differs from its close relative marijuana as hemp naturally contains primarily CBD cannabinoids and only tiny amounts of THC. This makes it a safe, non-addictive substance and one which cannot make its user 'high'.
Popular now as a plant-based dietary addition, CBD oil and other hemp-derived products have made their way to the front of the health supplement market. Why? Women, men and even their pets take CBD supplements for a wide variety of reasons from anxiety relief, to tackling irregular sleep patterns and even reducing inflammation in the body.
It is important to note that CBD oil is not covered by Lithuanian health insurance as it is classed only as a food or dietary supplement across Europe. This means CBD oil in Lithuania can be purchased freely, over-the-counter or online from specialist CBD retailers. It cannot be sold with medical claims attached to its use or marketing.
Top brand of CBD oil in Lithuania
In Vilnius and across the whole of Lithuania, both men and women are choosing to add CBD products to their daily routines. One brand they are choosing to buy from is Dr. Hemp Me Lithuania.
This is a dedicated online store selling high quality CBD products including oral oils for dropping under the tongue, capsules and gummies for eating or taking with water like a vitamin and even a topical option to benefit the body's muscles and joints.
Dr. Hemp Me delivers CBD oil in Lithuania in just one-two business days with a tracked courier delivery service. The hundreds of positive reviews online mean this brand, their quality and its customer service can be trusted to deliver the optimal CBD experience to all Lithuanians.
Benefits & uses of hemp
CBD as a plant compound is thought to have a wide range of health benefits, including reducing anxiety and pain and is being used by people with a variety of conditions.
CBD is said to offer a range of health benefits, including relieving pain, reducing anxiety, and helping to improve heart health. It is also said to have anti-inflammatory properties. There is much anecdotal evidence online plus a growing body of research trial results to support the use of CBD for hormonal, sleep and mood regulation.
CBD oil is available in a variety of product forms, including capsules, oil tinctures, and even topical ointment which is made to penetrate the layers of the skin and target a particular area of the body. You can also purchase edible options like sweets or fruity gummies to use daily as part of a balanced diet.
A beginner's guide to dosage
How to take hemp products
CBD products come in many forms, including oils, capsules, edibles, and topical options. CBD oil is the most popular type of CBD product. To use CBD oil, place a few drops under your tongue and hold for one-two minutes before swallowing the excess.
You can also add CBD oil to food or drink, or use it topically by applying it to the skin. CBD capsules are easy to take and can be added to your daily supplement routine. To use, simply take a capsule with water.
CBD edibles are a great way to get your daily dose of CBD, and they come in many delicious forms, including gummies and other sweets. To use, simply eat the edible as normal. CBD topicals are applied to the skin and can be used to treat conditions like pain, inflammation, and if specified even some skin conditions.
When to use
CBD is best taken every morning or afternoon. For those with anxiety or looking to regulate hormones morning time is the best way to begin the day with CBD. For those taking CBD for sleep reasons, it is recommended to not take it right before you go to sleep. CBD needs time to work and take effect in the body so opt to take it during the day or evening but not right before bed.
Which method to choose
Different methods suit different users so some trial and error is to be expected. The same goes for the amount of CBD a person uses and finds effective. Edibles or oil are the most popular options. Others like to combine methods such as an oral oil supplement and CBD cream to apply topically.
Contributor Details