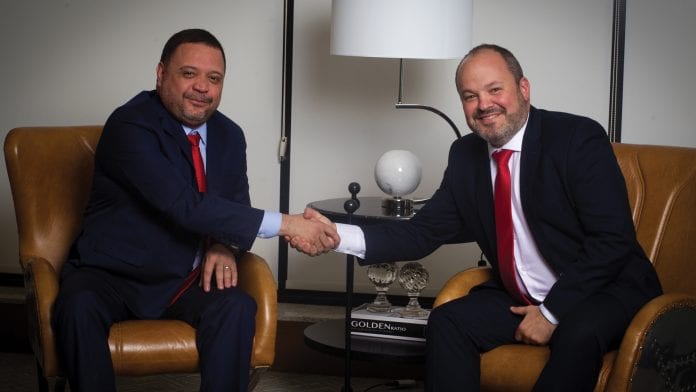 Preparing for the major expansion of a billion-dollar industry, CBD Vida Ltda is getting ahead of the game in the emerging CBD market in Brazil.
Brazil is preparing for the major expansion of a billion-dollar business over the coming months: medicinal CBD. Well known, world renowned analysts and consultants talk about large sums of money in a market that could potentially reach more than 10 million people next year if we take patients with chronic pain into account.
With a population of more than 200 million, Brazil is a very attractive investment opportunity within the Latin American market. In view of this potential, several enterprises have begun to surface in the country with their own brands and international partnerships.
We can say that Brazilian companies are strategically structuring themselves in preparation for this lucrative market's boom and awaiting further government directions; which are already pointing towards a relaxation of the import rules (in Brazil, CBD should be imported through Anvisa's authorisation with reports and a medical prescription). In 2014 the Brazilian courts authorised a family to import an oil rich in cannabidiol – in order to treat a child suffering from refractory epilepsy – for the first time.
Based on this case law, applications increased dramatically until the moment the Agência Nacional de Vigilância Sanitária (Anvisa) published Resolution RDC No 17 on May 6 2015; which defined the criteria and procedures for the import of products based on cannabidiol, in association with other cannabinoids for individual use on medical prescription.
In the midst of so many initiatives, what is the best proposal for the Brazilian market? CBD Vida, a bi-national company (Canada and Brazil) has studied the market over the last two years and created its own brand for the Brazilian market. The company plans to become the authority in Latin America on medicinal CBD. In order to do so, a physical headquarters in Brazil in the city of Campinas-São Paulo was announced and contracts with Canadian and American producers were signed, in order to ensure security in supply and product quality.
The company was established based on Canadian experience on the release of medicinal use of Cannabis sativa.
For the CEO of CBD Vida, Fabio Camata Candello, the Brazilian market presents a fantastic opportunity, and his company aims to help improve the quality of life of patients using medicinal CBD. He said: "We are creating a company founded on principles, with qualified people and products of excellence. The CBD market has room for every initiative that aims to improve people's wellbeing. This is what CBD Vida wants: to promote an increase in people's quality of life."
The demand for CBD has skyrocketed as consumers have learned more about it. Still, CBD remains a scarce and very expensive commodity. Much of the current CBD in the market is of questionable content and low quality. CBD Vida has an extensive line of products with CBD that incorporate several patented technologies that other brands do not have. CBD Vida guarantees products with a much higher absorption rate, water soluble and thanks to an advanced nano technology formulation they come with a list of acceptable structure/function claims; all supported by proven collected data and published studies.
Cannabidiol, most well known in the world by its acronym CBD, is one of the active ingredients of cannabis sativa. The active ingredient makes up to 40% of the plant extract and has been used as a drug for the treatment of various diseases, such as epilepsy, fibromyalgia, chronic pain and anxiety disorders. Studies also point to improvements in symptoms when the active ingredient is used to support treatment in mood disorders, inflammation reduction, cancer, and epileptic seizure control.
CBD Vida already has a platform for integration with doctors and patients backed with a complete website offering information to customers (www.cbdvida.com.br). There, it is possible to find all of the necessary information for the import of CBD in Brazil. In addition, the company has signed a contract with Indeov, Brazil's largest cannabis consultancy to carry out important and committed work to promote excellence and information for patients.
For Candello, this is the beginning of a great path to be followed in Latin America. "Our company will grow solidly in this gigantic market. We have everything ready and developed to enter the market as soon as the authorisations are given. In addition, CBD Vida also has its own THC line ready to offer patients who need this type of product. We are structured and evolving step by step to develop the entire range of products that the plant is able to offer," he promised.
For Canadians and partners in the business the Brazilian market is very promising and over the coming years the demand for CBD will increase; so, the timing is perfect for the implementation of a simpler mechanism for access to assets. Group Vida's International Relations Director, Jorge Ambar, states that all efforts are being made to ensure that only products of superior quality are supplied to the Brazilian market. He assured: "We have great suppliers and we have an international structure in place to ensure quality in what we offer. Canada has this expertise and wants to provide the Brazilian market the best CBD in the world."
One of the main challenges facing the CBD trade in Latin America is negotiating the international logistics for shipping the imported product. This will not be a problem which causes any difficulty for CBD Vida due to its strategic partnership with Sinerlog. The director of operations of CBD Vida, Reginaldo Vieira, explains that due to the partnership with this large North American logistics company, the procedures for shipping the products to Brazil are simplified.
Candello explained: "We have a customs warehouse in Miami, Florida which allows agility in the operation, drastically reducing the shipping time for the order. Our team is integrated, and the operation has the potential to gain pace and scale."
CBD Vida was evaluated by specialised market consultants and already has an impressive market value of $10m (~€9m), without having sold a single bottle of CBD. This value should grow exponentially in the coming months and validates CBD Vida as a viable investment option in Latin America.
Some interesting numbers about the CBD market:
Consultancies project sales of up to $23bn by 2023 in the USA alone (considering the involvement of the big pharmacy chains such as Walgreens and CVS);
The Brazilian market is estimated to be worth $1bn taking into account that 9,500 people have already registered with Anvisa;
The number of patients registered to import CBD has tripled since 2015, when the regulation was approved in Brazil; and
About 50 million people worldwide suffer from epilepsy (one of the conditions commonly treated with CBD), according to the WHO.
Fabio Candello
CBD Vida Ltda
+55 19 338 112 24
fabio@cbdvida.com
www.cbdvida.com.br
This article will appear in Health Europa Quarterly Issue 11, which is available to read now.