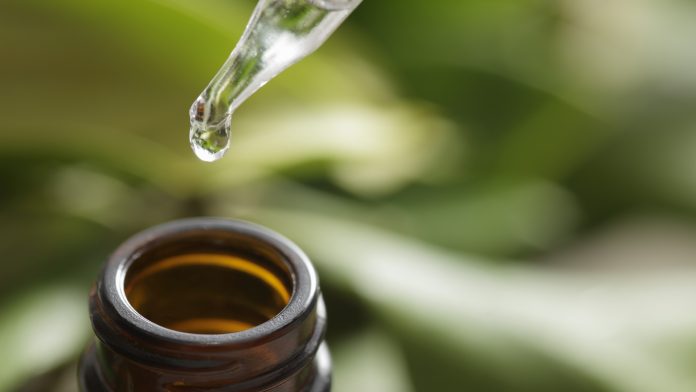 Leafcann® explains how its specialised, consumable GMP botanical extracts mark a new era for essential oils.
The Cephyra® range is a new class of essential oils, known as Activated Oils™. Cephyra Activated Oils are designed to be ingested in precise, measured doses that are potent enough to provide the desired effect, yet diluted enough to be safe to consume. Working as functional foods, made under Good Manufacturing Practice (GMP) certified conditions, Cephyra Activated Oils are part of the next evolution in the essential oil sector. They are produced using a method of extraction that conserves botanical properties and maximises consumer benefit.
Unlike aromatherapy, where essential oils are vaporised to release their scent and flavours, Cephyra is ready to be consumed, and therefore 'activated' straight from the bottle. Our GMP essential oil extraction methodologies include subcritical carbon dioxide (SC-CO2) extraction, these practices further ensure the purity and safety of the essential oils used in Cephyra Activated Oils. For example, without exposing the botanicals to extreme temperatures, any microbes present are eliminated during SC-CO2 extraction, preserving the integrity of the botanicals, and ensuring their fitness for consumption.
At the same time, our methods of extraction ensure that only select, safe and palatable botanical components are extracted and conserved for consumers' benefit. It is through these sophisticated processes that we are able to provide consumers with safe, ingestible, Activated Oils retaining desirable botanical properties.
Furthermore, the specific blends of botanical ingredients in Cephyra Activated Oils are crafted to provide an entourage effect based on the interaction of each botanicals' molecules, which include terpenes and flavonoids. The entourage effect is the mechanism by which active botanical compounds act synergistically to produce an effect that is greater than the sum of the individual parts.
These terpenes are responsible for the signature taste and aroma of each Cephyra Activated Oil and can become useful companion products to other plant-based medicines.
The entourage effect does not have to be driven by medicinal cannabis
Many of us have heard of the power of the entourage effect in medicinal cannabis but this effect is not exclusive to the medicinal cannabis plant. Certainly, cannabinoid levels are often directly related to the chemotype, and phenotype (strain of cannabis plant) grown, however, other important molecules contributing to the entourage effect, like terpenes and flavonoids, can be found in a range of other botanicals. A further benefit is that these essential oils can be procured without the prohibitive cost of medicinal cannabis.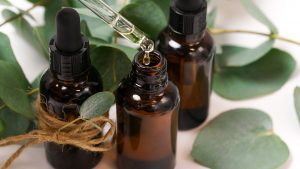 Many cannabinoid preparations are manufactured using high temperature extraction or chemical extraction that destroys terpenes, enzymes, and flavonoids. This is especially true for many CBD and other isolate preparations commonly on the market, which therefore contain minimal or no terpene profile and therefore cannot provide any terpene or entourage effect.
Terpenes such as pinene, myrcene, beta-caryophyllene, fenchone, linalool and limonene can be readily found in other fragrant species, that do not have the same regulatory restrictions associated with medicinal cannabis. This provides a strong case for using the same terpenes and flavonoids found in medicinal cannabis but sourced as essential oils that have been extracted with the best available technology, designed specifically to preserve their integrity, efficacy and entourage effect.
The Cephyra Activate Oils Range
The Cephyra Range consists of seven products:
Earth™ – Soothe+
Moon™ – Digest+
Venus™ – Energise+
Sun™ – Focus+
Jupiter™ – Reduce+
Mars™ – Defend+
Sirius™ – Relax+
Cephyra Activated Oils are made under Good Manufacturing Practice (GMP) and are readily edible without need for dilution or further distillation. Our oils are made from the finest quality Australian and imported botanicals, responsibly sourced from pristine environments including the islands and highlands of Tasmania. Unlike essential oils, Cephyra Activated Oils do not require vaporising to access the benefits of their exquisite taste and aroma.
Cephyra Earth – Relieve and revive with Earth

This unique blend includes the Activated Oils of rosemary (salvia rosmarinus), lavender (lavandula angustifolia), ginger (zingiber officinale), and clove (syzygium aromaticum) in a coconut oil base. Earth is the perfect blend when you need some tender loving care or are looking to soothe and revitalise your senses, ideal to be taken in the morning and evening. At Cephyra we want you to Be Better, Naturally and relieve and revive your body and mind.
Cephyra Moon – Be nourished by Moon

This unique blend includes the Activated Oils of fennel, lavender, peppermint, orange, and ginger. Moon will inspire your appetite and fill your senses with its well-rounded flavour. Enjoy Moon before mealtime or as part of the main course!
Venus – Get a boost with Venus

Venus includes the Activated Oils of rosemary, orange, coastal tea tree, fennel, and peppermint. Venus is a zesty blend, perfect to kick-start your day.
Cephyra Sun – Focus with Sun

Set yourself up for a great day by bringing yourself into focus. This unique blend includes the Activated Oils of rosemary, peppermint, and lemon. Sun brings your senses into focus with its bold and bright aroma. Take Sun as part of your morning routine, or simply enjoy anytime you are wanting to resharpen.
Cephyra Mars – Be resilient with Mars

Self-care is important, so for those days when you need to take a little extra care of your body and mind, look to Mars. This unique blend includes the Activated Oils of tea tree, lemon, fennel, cinnamon, clove, and cardamon. Mars is a warm, rich blend of reinforcement to have first thing in the morning, made for those days when you are needing a bit extra.
Cephyra Jupiter – Regain control with Jupiter

With its unique blend of fennel, peppermint, rosemary, and lemon, Juniper is centred around regaining control and working towards the best you can be. Juniper is ideally consumed between meals as part of a healthy eating and exercise programme.
Cephyra Sirius – Relax and unwind with Sirius

Cephyra Sirius contains bergamot, lavender, chamomile, and lemon myrtle. Sirius takes its name from the brightest star in the sky, to be enjoyed after a hard day's work when relaxing and unwinding before bedtime. So, set yourself up for great day by getting a good night's rest.
The Cephyra range of activated oils is based on essential oils designed to be ingested directly from the bottle or included with food and/or drink. Cephyra is brought to you by Leafcann®, the Australian company specialising in GMP botanical extracts for health and wellbeing.
This article is from issue 20 of Health Europa Quarterly. Click here to get your free subscription today.
Contributor Details