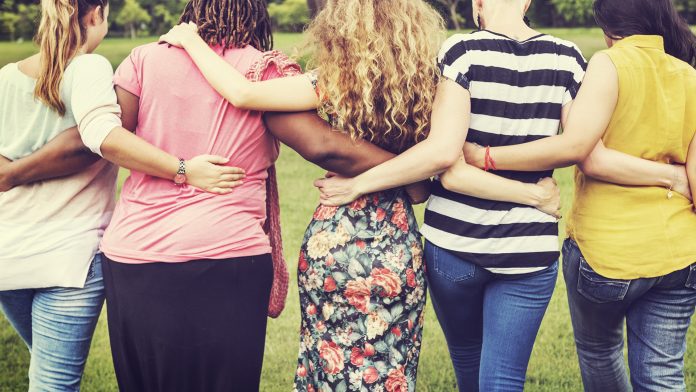 Despite being one of the most preventable and treatable forms of cancer, many barriers to cervical cancer screening and HPV vaccine uptake exist. We discuss what these are with UK Cervical Cancer trustee, Jenny Greenfield.
Cervical cancer is the fourth most common cancer among women globally with the majority of new cases and deaths occurring in low- and middle-income countries where there are fewer preventative measures in place. However, even in high-income countries like the UK, where there are cervical cancer screening programmes for women over 25 and HPV vaccines for girls and boys aged 12 to 13 years, barriers to vaccine uptake and screening attendance still exist. Hoping to change this is UK Cervical Cancer, a global charity whose remit centres on eliminating cervical cancer worldwide. Part of its mission in raising awareness of and tackling cervical cancer involves disseminating information and educational resources to support women's health and wellbeing, as well as facilitating access to screening and vaccination programmes, conducting research and advocating for government and philanthropic support. To find out more about the charity's work and the barriers to prevention and treatment, Lorna Rothery spoke to trustee and specialist practitioner, Jenny Greenfield.
What support does UK Cervical Cancer offer patients and healthcare practitioners?
UK Cervical Cancer is quite a new charity, with a sister charity operating in Australia, and our key aim is to eliminate cervical cancer globally. Part of our remit involves working with practitioners to improve attendance rates for cervical screening. For example, we were recently contacted by a GP in Birmingham who wanted to encourage more women over 50 to attend their cervical cancer screening, as this age group typically has a lower attendance rate. As well as sending out patient letters, a GP was also doing follow-up calls with the patients and ensuring they were contacted if they did not attend. The GP told us that he wanted to increase uptake for screening from 70 to 90%, which would be phenomenal. So, we suggested some simple but effective changes whereby the nurse, who would likely see the majority of patients, contact them instead, which may help put the patients at ease. Similarly, the nurse spends a bit more time with patients and even discusses other conditions like menopause with them while they are there.
The same GP also wanted to gather information on the younger age groups about whether they have had their HPV vaccine and, if they have, why they then feel that they do not need to attend a cervical screening appointment.
How has the COVID-19 pandemic impacted screening?
Cervical cancer screening services continued during COVID, though the message did not get out there as it should have because many people did not attend their appointment. Equally, during the first six months in particular, we were overwhelmed with all the government information, and rules and regulations that were changing almost daily, and this had an impact. While the majority of GP practices remained open for cervical screening and immunisations, some may have felt it was not good to have the footfall across their premises and so did not make it easy for patients to realise that services were still running.
What are some barriers to HPV vaccine uptake or cervical screening attendance?
Firstly, younger generations who have received the HPV vaccine may think they are not susceptible to cervical cancer as a result. When the HPV vaccine became available in 2006, it was sold incorrectly as a cancer jab, so people thought it would stop cervical cancer. The HPV vaccine can prevent certain strains of cervical cancer, including one of the most prevalent. However, there are still about 40 strains that can contribute to cervical cancer, so it would have been beneficial to implement educational resources for both parents and school children about this when the vaccine was initially offered.
Women now aged in their mid-to-late twenties, who were part of the programme at the beginning, cannot always remember if they received their vaccine because it was so long ago, so we need to ensure young people are aware if they have had the vaccine. UK Cervical Cancer is going into schools and talking to students about the HPV vaccine and how it can prevent cervical cancer. It is equally important that parents fully understand the importance of the HPV vaccine and screening, especially because the mothers would not have received the vaccine at school and may be unaware of what HPV is.
As nurses, we have to educate patients who attend a cervical cancer screening because many do not fully understand the letter and all the information sent to them before the appointment. The letter is rather long and wordy, so many patients just see the highlighted text that their test is due and they need to book their appointment. Part of our process in primary care is also to get patient consent for the cervical screen, and that they are willing to have that sample tested for HPV.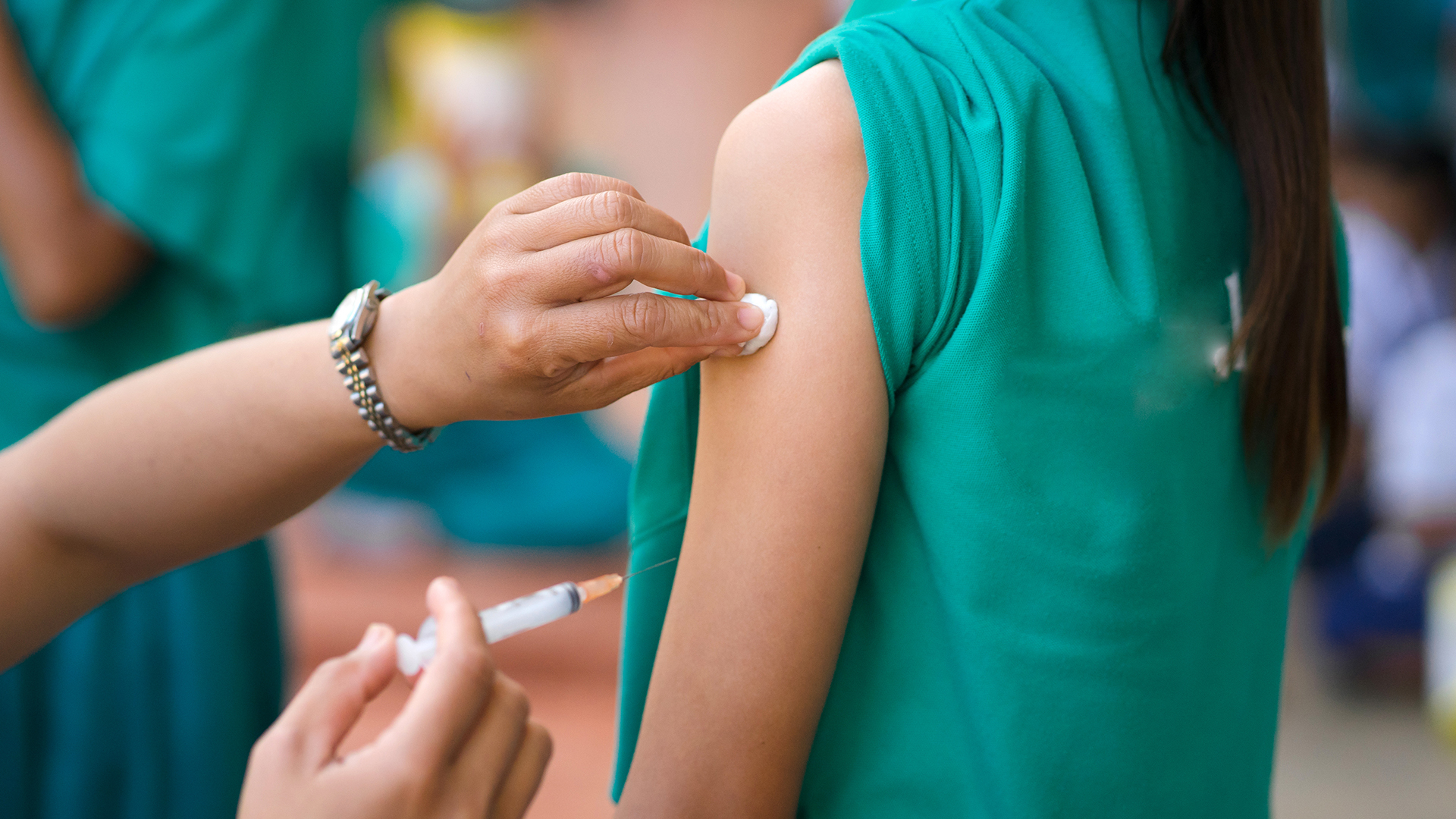 At the global level, few countries are able to offer the HPV vaccine, particularly low-and-middle-income countries. We provide screening programmes in countries where there are none available, but again, it can be difficult to ensure women attend. Patients are relying on charities and donations so people like myself can go out to countries and set up clinics but then of course, it is not just about the screening but the potential care needed afterwards. In the UK we are very lucky to have these programmes available on the NHS and colposcopy services too. I worked for a small charity in Uganda run by GPs and cervical screening tests are done in a very different way to how they are done here in the UK; the clinician has the results straightaway, and if these are abnormal, the patient is referred to gynaecology, and in the majority of cases, despite not knowing if they are HPV positive, they will have a hysterectomy because it is cheaper to do that than to treat the abnormal cells.
As a charity, we are trying to raise money to go out to all of these different places and offer a cervical screening service, but it is just a drop in the ocean because we can only offer those services for a short amount of time then they are gone. We set up a clinic in Uganda and advertised this on the radio as there is no postal service. Those clinics are now open twice a week, but that is just one tiny village in Uganda.
Other barriers can be related to language and literacy, or access to information via a mobile phone or computer. Similarly, because it is an invasive procedure, husbands may not allow their wives to attend, and if a person has had FGM, in England, we have to report this.
Have any new developments or innovations helped to improve screening and treatment in recent years? Is there a need for greater funding and research?
We know that cervical cancer is caused by the Human Papilloma Virus and we can actually try to eliminate that virus by cryotherapy to the cervix, and it does work. But it is not just about the treatment that women have; it is about prevention. A lot of cervical cancer is influenced by lifestyle. Factors including smoking, alcohol consumption, becoming sexually active at a young age, having multiple pregnancies, or by different partners can have an impact, and people need to be made aware of these risk factors. It is a sexually transmitted infection, but the virus can live on the skin and surfaces.
What are the key aims of the charity moving forward?
UK Cervical Cancer is currently working solely with a hospital in Nepal. We are currently a small team and relatively spread out, so our aim in the short term is to get more people on board as ambassadors, to work with us and spread the word. Additionally, we want to ensure our website can target more people, and we will continue to speak to different organisations about our work and to increase uptake.
There is plenty of information on our website including a helpline number, and a cervical cancer checklist of what patients should expect when they go to see their GP or practice nurse.
This article is from issue 25 of Health Europa Quarterly. Click here to get your free subscription today.
Recommended Related Articles