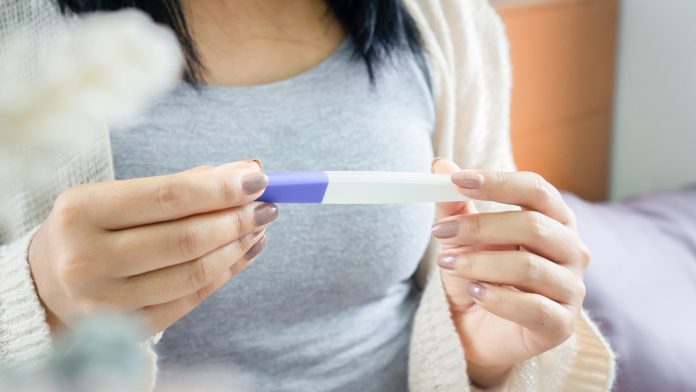 Researchers have reviewed guidelines surrounding the interval between pregnancy after miscarriage or abortion, finding discrepancies.
Pregnancy within three months of a miscarriage or an abortion is not associated with increased risks of adverse pregnancy outcomes. The conflicting findings when compared to current advice, mean that women could attempt pregnancy after miscarriage or abortion without perinatal risks, and reassures women about trying again sooner than the recommended guidelines.
The new research is published in PLOS Medicine.
What are the current guidelines surrounding pregnancy after miscarriage?
The World Health Organization (WHO) currently advises women should wait six months after miscarriage or abortion before becoming pregnant again. This is mainly to avoid any complications in the next pregnancy, yet evidence supporting this is minimal.
No evidence that waiting six months is necessary
A team of researchers from the Curtin School of Population Health, Australia, conducted a cohort study with a total of 49,058 births following miscarriage and 23,707 births following an abortion in Norway between 2008-2016. They looked at six adverse outcomes: preterm birth, spontaneous preterm birth, small for gestational age, large for gestational age, preeclampsia and gestational diabetes.
The researchers found that compared with waiting six to 11 months to try for pregnancy after miscarriage, there was a lower risk of small babies conceived in less than six months and a lower risk of gestational diabetes in women conceiving in under three months. After an abortion, there was a slight but non-significant increased risk of gestational age for conception in less than three months compared with six to 11 months, but the risk for large gestational babies was lower in the groups with a pregnancy interval of three-five months.
There was no evidence of higher risks of adverse pregnancy outcomes in women with an interval pregnancy after miscarriage/abortion of 12 months or later, except for a modestly increased risk of gestational diabetes.
The authors noted that the study was limited as it lacked information on potentially influential factors, including pregnancy intention and health-seeking behaviour. Additionally, the data only included miscarriages recorded through the healthcare system.
To conclude, the findings do not support current guidelines to wait six months to try for pregnancy after miscarriage or abortion. These guidelines should be reviewed.
Recommended Related Articles