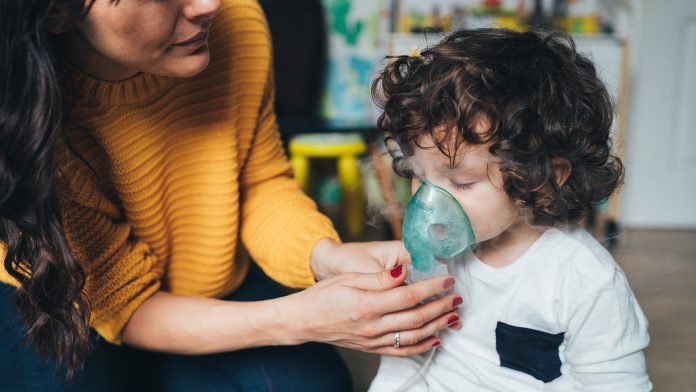 The National Health Service (NHS) has announced a new cystic fibrosis treatment is now available, which will benefit hundreds of children.
Patients in England were some of the first in Europe to access Kaftrio, a cystic fibrosis treatment, when the NHS secured this ground-breaking deal in June 2020. Nine out of ten patients with cystic fibrosis, accounting for more than 7,000 people in England, can now benefit from the 'triple therapy', which tackles the underlying causes of the disease as well as symptoms.
Kaftrio significantly improves lung function, helping people with cystic fibrosis to breathe more easily and enhancing their overall quality of life.
The UK's Medicines and Healthcare products Regulatory Agency (MHRA) has now confirmed an extension to the licence for Kaftrio, which means more than 1300 children in England with cystic fibrosis, aged six to 11, are newly eligible for this treatment.
Transforming cystic fibrosis treatment
Cystic fibrosis is an inherited condition that causes sticky mucus to build up in the lungs and digestive system. This causes lung infections and problems with digesting food. In the UK, most cases of cystic fibrosis are picked up at birth using the newborn screening heel prick test.
NHS chief executive Amanda Pritchard said: "Since NHS staff delivered one of the fastest rollouts of Kaftrio in the world just over a year ago, the lives of thousands of patients with cystic fibrosis have been transformed.
"Innovative treatments like Kaftrio are life-changing for patients and their families, and that is why the NHS has done all it can since we secured the deal for Kaftrio to ensure patients benefit as soon as possible.
"The latest development will ensure hundreds of children will now be able to access this incredible treatment for the first time.
"The NHS Long Term Plan committed to using the latest cutting-edge treatments and therapies to save and improve patients' lives, and this is the latest example of NHS England using the advanced commercial capabilities we have been given to deliver this."
Until now, Kaftrio was only licensed for those aged 12 and above. For almost 700 of these children, it will be the first time they can receive one of a new generation of cystic fibrosis drugs, known as 'modulators'.
With the extension to the licence, the company will be able to supply the new dose of Kaftrio to the NHS in England within weeks, enabling clinicians to then prescribe to all young patients aged six to 11, where it is considered the best option for their treatment.
June Raine, MHRA chief executive, said: "It's very good news that after a rigorous review, we have approved Kaftrio for children aged six to 11, enabling the NHS to bring this life-saving treatment to more children suffering from cystic fibrosis.
"We will continue to work closely with our colleagues across the health system to help bring cutting-edge medicines to patients."
Kaftrio – a revolutionary drug
Kaftrio, which has been described by patient groups as a 'revolutionary drug', is a triple combination treatment. It combines three drugs that perform different functions – ivacaftor, tezacaftor, and elexacaftor – and tackles the underlying causes of the disease by helping the lungs work effectively.
The Kaftrio deal is just one in the series of medicine deals made by the NHS' advanced commercial capabilities. They have secured patient access to cutting-edge one-shot gene therapies like the life-saving drug Zolgensma, which can help babies with Spinal Muscular Atrophy move and walk and the first new treatment for sickle cell disease in more than two decades.
The terms of NHS England's deal meant that patients would automatically be entitled to access Kaftrio under all future extensions of the drug's licence.
Recommended Related Articles