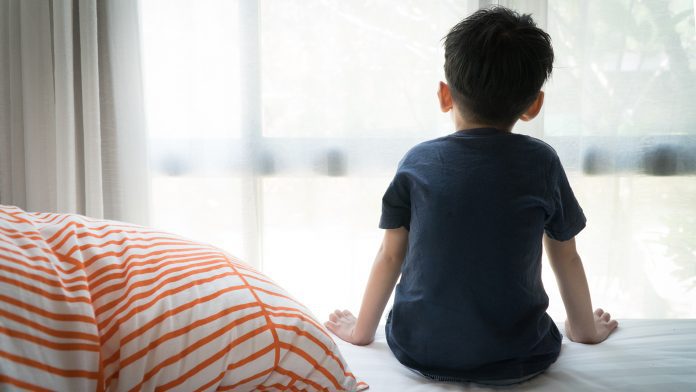 Experiencing abuse or neglect as a child can cause multiple mental health problems, finds a new study led by UCL researchers. 
The research, published in the American Journal of Psychiatry, seeks to examine the causal effects of childhood maltreatment on mental health problems when accounting for other genetic and environmental risk factors, such as a family history of mental illness and socioeconomic disadvantage. 
This is first-of-its-kind research and the team analysed 34 quasi-experimental studies, involving over 54,000. Quasi-experimental studies are beneficial as they better establish cause and effect in observational data by using specialised samples (example: identical twins) or innovative statistical techniques to rule out other risk factors.  
Measuring how maltreatment causes mental health problems 
Within the studies, the researchers discovered small effects of child maltreatment on a range of mental health problems, including internalising disorders such as depression and self-harm, and externalising disorders like alcohol, drug abuse, and psychosis.  
The researchers defined childhood maltreatment as any physical, sexual or emotional abuse or neglect before the age of 18. 
They found the effects were consistent regardless of the method used or the way in which maltreatment and mental health were measured. Furthermore, preventing eight cases of child maltreatment would prevent one person from developing mental health problems.  
Corresponding author, Dr Jessie Baldwin (UCL Psychology & Language Sciences), said: "It is well known that child maltreatment is associated with mental health problems, but it was unclear whether this relationship is causal, or is better explained by other risk factors. 
"This study provides rigorous evidence to suggest that childhood maltreatment has small causal effects on mental health problems. Although small, these effects of maltreatment could have far-reaching consequences, given that mental health problems predict a range of poor outcomes, such as unemployment, physical health problems and early mortality. 
"Interventions that prevent maltreatment are therefore not only essential for child welfare, but could also prevent long-term suffering and financial costs due to mental illness." 
Moreover, the researchers found that part of the overall risk of mental health problems in individuals exposed to maltreatment was due to pre-existing vulnerabilities including potentially adverse environmental such as socioeconomic disadvantage and genetic liability.  
Dr Baldwin said: "Our findings also suggest that to minimise risk of mental health problems in individuals exposed to maltreatment, clinicians should address not only the maltreatment experience, but also pre-existing psychiatric risk factors." 
The study may be subject to potential biases
Each of the quasi-experimental studies analysed may have been subject to potential biases. However, the findings were consistent across studies using different quasi-experimental methods, suggesting the findings are robust.  
Furthermore, it was impossible to draw firm conclusions about the specific effects of different types of maltreatment, as it is common for the different types of abuse/neglect to happen at the same time, and studies rarely account for this.  
The lack of available data also means that they could not examine the effects of the timing of maltreatment, the interval between maltreatment and mental health issues, or differences between racial or ethnic groups. Future quasi-experimental research is needed to address these questions.  
Recommended Related Articles