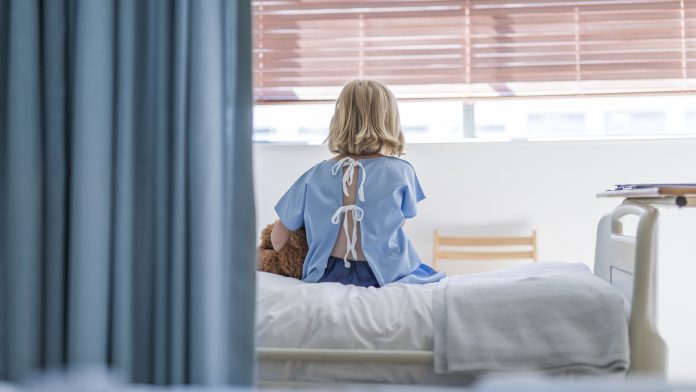 New data reveals that children's hospital waiting lists have surpassed more than 350,000 children and young people waiting for treatment and care.
Figures released by the NHS illuminate the current state of children's hospital waiting lists in 2022. The Royal College of Paediatrics and Child Health (RCPCH) calls upon the government to take urgent action to combat the growing children's hospital waiting lists, which have exceeded over 350,000 children and young people awaiting care.
The extended children's hospital waiting lists can be detrimental for children. The waits can affect children's mental and physical development at a critical time of their lives. Paediatricians and child health teams continue to work hard to treat and care for children experiencing long wait lists.
The following data was curated by the Royal College of Paediatrics and Child Health.
Rising hospital waiting lists for children
The data released by the NHS covers the month of April 2022 and shows:
The number of children waiting to start treatment with a consultant at the end of April 2022 is 350,969 – the highest number recorded;
The hospital waiting list has grown by over 100,000 between April 2021 and April 2022;
Hospital waiting list size increased of 50,000 between November and April;
Half of all children wait more than 12 weeks for treatment;
65.4% of young patients were seen to within 18 weeks, yet the NHS target is 92%;
The average waiting time for children and young people is almost three months (11.8 weeks); and
Regional variation is high. NHS Oxfordshire is seeing waits per 100,000 children of 230.1 , whereas NHS Sheffield CCG has a waiting list per 100,000 children of 5,491.5.
President of the Royal College of Paediatrics and Child Health, Dr Camilla Kingdon, said: "It is very disturbing that in the past 12 months, more than 100,000 more children have been added to the NHS waiting list. With more than 350,000 children and young people waiting for care, we have to find a way of addressing this immense need for them and their families, and we need to start prioritising them so that they can have the prospect of a healthy childhood.
"It's important to bear in mind that these are just the number on the list who are recorded and counted. There are a series of hidden waiting times for community care. Paediatricians are working extremely hard to see as many children and young people as possible but the pandemic has carried in its wake a burden of young needs that we cannot address. Ministers must now take urgent steps to prioritise their care and capitalise on every opportunity to innovate and transform care. Lengthy waits are unacceptable for any patient but for children and young people waits can be catastrophic as many treatments need to be given by a specific age or developmental stage. It is not the same as for adults. If you miss the right window to treat a child or wait too long the consequences can be irrevocable."
Calling upon the government
The RCPCH is calling upon the government to supply the following:
Enhanced data collection to understand where the backlogs are building up, and where Government, the NHS and others should direct resources;
Monthly data collation for paediatric community health services, so that data can be monitored, and those current hospital waiting lists tackled;
Government to produce a cross-departmental child health strategy, that puts children at the centre of its decision-making, and includes a focus on inequalities, wellbeing, physical and mental health; and
A long-term and evidence-based workforce plan to map the staff shortages and start tackling them so that we can offer the best care for children throughout the country.
RCPCH Vice President for Policy, Dr Mike McKean, said: "Long delays cause serious issues for children and young people, but delays also spark secondary consequences which can be stark for children and their families.
"In recent times, I've been made aware of a child with vulnerable breathing and spinal scoliosis. She deteriorated through the pandemic to the point she could no longer sit down or go to school. To improve her quality of life and get her back to school a major surgery was required, but while waiting, the surgery was cancelled four times – and was all down to the recurrent pressures on intensive care.
"In this case, she had already missed more school than was necessary, setting her back in her education and struggling to catch up. The delay also meant her parents missed time off work, and her sibling's mental health was impacted, also leading to their missing school.
"Paediatricians are working immensely hard, but without further support, the workforce will struggle to close these long delays. This will impact Britain for the long haul. We urgently need roll out and full funding of the 15-year NHS workforce strategy announced by the chancellor yesterday with specific inclusions around paediatrics and child health to protect children, young people and their families from lasting consequences."
Recommended Related Articles