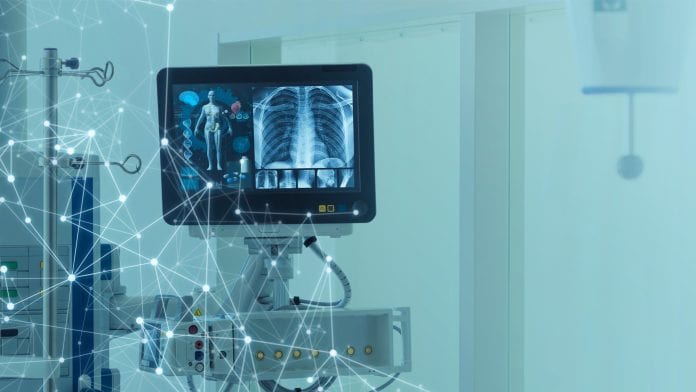 According to WHO, Chronic Obstructive Pulmonary Disease will be the third leading cause of death worldwide by 2030, but could AI successfully treat this?
Following a German pilot study which successfully decreased symptoms, Kaia Health has unveiled a feasibility study to examine the impact of its digital therapeutic treatment of Chronic Obstructive Pulmonary Disease (COPD) in Japan's ageing population.
The world of digital therapeutics
Digital therapeutics pioneer Kaia Health, uses innovative AI-powered motion tracking technology to tackle some of the world's most urgent health challenges.
COPD is an umbrella term to describe chronic lung diseases that cause limitations in lung airflow, and according to the World Health Organisation, 64 million people are diagnosed with COPD and it will be the third leading cause of death worldwide by 2030.
In Japan, COPD represents a major health problem and socioeconomic burden. Patients with COPD experience a reduced quality of life (QoL) and report significant use of health care resources. The prevalence of COPD in Japan is 8.6% in patients aged less than 40 years and up to 10.3% in patients aged above 60 years. It is hoped that the Kaia Health COPD app could be made available in Japan if the feasibility study proves successful.
The Kaia Health Chronic Obstructive Pulmonary Disease app
The Kaia Health COPD app addresses physical and psychological factors of the disease. The content is based on clinically validated patient guidelines and allows users to better self-manage their COPD.
The app includes video-based physiotherapy which offers exercises to help patients build muscle and promote a healthy cardiovascular system, whilst a training algorithm adjusts the support based on each patient's disease profile and feedback.
Through audio-based relaxation exercises, psychosocial support is provided, to manage anxiety and depression and to cope with dyspnea attacks.
Patients can also contact a coach via the app who will answer app-specific questions, work with users on their individual goals and offer motivation.
The app teaches patients about breathing and coughing techniques, nutrition and advice on the impact air pollution has on their condition. Alerts inform patients when medication is due, and video instructions help patients to perfect inhalation – a necessity as up to 60% of COPD patients do not adhere to their medication correctly
Time to reduce the socioeconomic burden of COPD
Konstantin Mehl, Founder & CEO of Kaia Health says: "Conventional COPD treatment is expensive and resource-intense, particularly in developed countries such as Japan which has a huge ageing populations and rapidly increasing healthcare costs.
"Our AI-powered COPD treatment is effective, widely accessible and can be used at home. This empowers patients to take control and self-manage their COPD with evidenced-based, non-pharmacological, affordable alternatives which means more people globally can benefit from it.
"Our mission is to reduce the socioeconomic burden of COPD in Japan and the impact it may have on the working-age population which, ultimately, could inform healthcare policies worldwide."