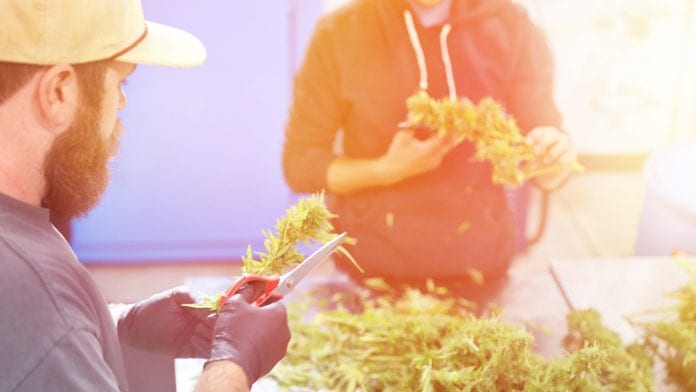 The cannabis and hemp CBD industry is cementing roots across the globe.
As the industry grows so does the demand for standardisation across products in order to limit impurities and harm to end users. This issue of standardisation is recognised by Randal Raney of Clean Crop Solutions – who wants to ensure cannabis crops are safe for human consumption.
As hemp plants are usually grown outdoors, they can be much more susceptible to environmental pathogens and pests. From soil to seed Raney is focussed on making sure crops are clean from harmful chemical residue.
Raney has put forward his advanced technology Clean Crop Solutions – a colloidal solution that doesn't contain any petroleum solvents, caustics, phosphates, nitrates, or silicates – as an organic alternative to chemical products.
Did you know Medical Cannabis Network are working with Clean Crop Solutions?
Chemicals in cannabis
The USDA has now established a regulatory framework for the production of hemp in the United States with the introduction of the Farm Bill 2018 – meaning any crops or product found to have pests or pathogens will be taken off the shelves or the whole crop will be destroyed. As the medical market expands, cultivators must take measures against pest management.
Raney notes that genetics is a key factor to a high-quality crop and to help get better control of pathogens, however, genetics alone is not enough. By using nutrients and raising the bed culture with plastic to isolate the soil, Raney can gain more control over the outcome of his crops.
Larry Nagle, an independent licensed producer uses Clean Crop Solutions in a meticulous irrigation and fertigation programme, which diminishes the need for weed killers and means there is no need to use toxic products on the crop.
Clean Crop Solutions is approved and B-25 exempt under FIFRA 25(b) regulations, meaning that the formulation has been successfully used on Fusarium wilt, botrytis, white powdery mould, mildew, fungi, bacteria, white flies, aphids, russet mites and other insects/larvae issues.
Crops that undergo a consistent regime of Clean Crop Solutions have been found to have pest and pathogen problems eliminated.
Soil to seed
Raney is a champion of organic, preventative measures for crops and Clean Crop Solutions is a natural Colloidal solution that enhances the plant's systematic acquired resistance mechanism – making the plant stronger and better able to fight pathogens whilst reducing mould and mildew.
When mixed with soil, Clean Crop Solutions lowers the soil alkalinity and increases sulphur content and availability by altering soil electrolytes, changing soil structure, and also stimulates bacterial growth in the soil, activating specific amino acid chains that are dormant.
Pathogens causing root rot diseases are distinctly more aggressive in neutral or alkaline soils. Soil acidification, induced by incorporation of Sulphur, reduces the pathogen's vigour and stimulates the propagation of antagonistic soil microorganisms.
Sulphur application reduces the risk of infection with root rot. Higher alkalinity makes elements such as iron, manganese and zinc less soluble and therefore less available for plant absorption.
Clean Crop Solutions works great with all cannabis and all agriculture crops. It will create improved leaf greening after application and nematodes will migrate away from the treated area. Excess rain or irrigation water will then carry the salts away from the treated area.
Not only does the solution allow for better nutrient absorption and kill bacteria, the solution does not contain any petroleum solvents, caustics, phosphates, nitrates, or silicates and had no adverse side effects for humans or animals.
Clean Crop Solutions provides benefit to systems themselves, by cleaning nozzles rather than clogging them, and can clean ventilation and air conditioning systems of contaminates and pathogens – leaving a chemical free crop.
The product can also be used to decontaminate entire facilities, including older buildings which have be used and re-purposed, either for cannabis, hemp, or any agriculture crops.
Clean Crop Solutions is now looking for a master distribute as it expands into Europe. Click here to find out more.