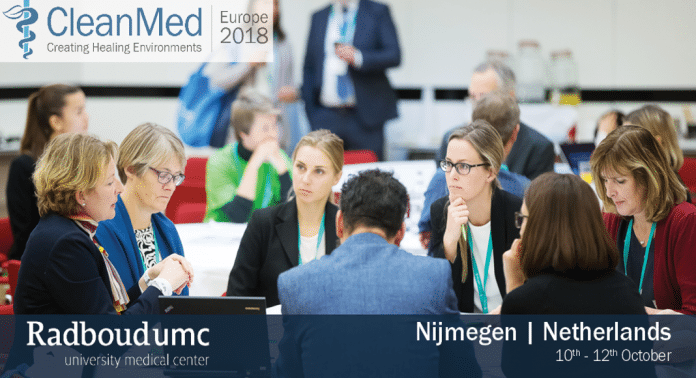 As media partner for the event, Health Europa highlights the CleanMed Europe 2018 (CME18) conference in Nijmegen, Netherlands, and how it aims to promote sustainability in healthcare.
Taking place on 10-12 October 2018, the CleanMed Europe 2018 conference is an event where professionals from around Europe and the rest of the world share problems, solutions and innovations around the topic of sustainability in healthcare.
The conference, hosted by leading academic centre for patient care, education and research, Radboud University Medical Center, will showcase cutting-edge practices in sustainable healthcare.
Who will be speaking at the CleanMed Europe 2018 conference?
It was recently announced that the keynote speaker for the event will be CEO of Emeritus of Gundersen Health System, paediatrician and author on leadership, Dr Jeff Thompson.
During Thompson's tenure, Gundersen Health System developed an energy programme that decreased greenhouse gases by 95% and hazardous pharmaceutical waste by 1,700%. This resulted in the reduction of the cost of care, as well as the improvement of the local economy.
At the conference he will be reflecting on partnerships and solutions for sustainable healthcare. He will also be available to discuss his recent book about values-based leadership within business and healthcare.
Over the coming weeks, there will be more details regarding other speakers and sessions at the conference.
About CleanMed Europe
CleanMed Europe is the leading conference on sustainable healthcare in Europe. The conference addresses the environmental impact of the healthcare sector on a local, regional, and global level and is organised by Health Care Without Harm Europe and Radboudumc.
It is the ideal setting for participants to:
Share ideas with other leaders in sustainable healthcare
Take away case studies from professionals transforming practice
Learn about innovation from industry experts
Develop designs for sustainable healthcare systems and
Discuss your challenges and work together on how to implement solutions.
For a programme and to register for the event, visit www.cleanmedeurope.org
Recommended Related Articles