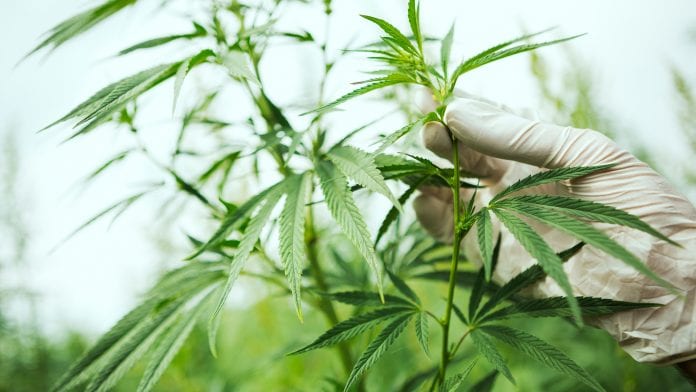 Clever Leaves' Colombian operation is the first medical cannabis facility to receive EU GMP certification in Latin America.
Colombian cannabis producer, Clever Leaves, a multi-national operator and licensed producer of pharmaceutical-grade medical cannabis and hemp extracts, has been granted European Union Good Manufacturing Practices (EU GMP) certification by the Croatian Agency for Medicinal Products and Medical Devices (HALMED).
The certification is for its pharmaceutical post-harvest facility and laboratory located outside Bogota, Colombia, to produce Active Pharmaceutical Ingredients (API), semi-finished and finished cannabis products for medical purposes.
Quality standards
The certification recognises that Clever Leaves' production facilities comply with quality standards and production guidelines required by the EU for the manufacturing of cannabis and hemp-based pharmaceutical products. EU GMP certification is generally required to import medical cannabis products into the European Union and is expected to broaden Clever Leaves' ability to serve international markets.
Kyle Detwiler, CEO of Clever Leaves, said: "EU GMP certification greatly expands Clever Leaves' ability to serve the burgeoning European medical cannabis and hemp markets, which have very strict quality, compliance and regulatory requirements. EU GMP certification expands an early mover advantage for Clever Leaves in the pharmaceutical channel as global demand increases and more legal cannabis geographies emerge."
Clever Leaves has achieved several significant milestones including becoming the first and only Colombian cannabis company to be GMP certified by INVIMA, the Colombian food and drug agency, as well as the first to receive Good Agricultural and Collecting Practices (GACP) certification in the Americas by the Control Union´s Medical Cannabis Standard (CUMCS).
Andres Fajardo, President of Clever Leaves added: "As the first company in Latin America and one of a few medical cannabis companies in the world with EU GMP certification, this is a major accomplishment for our operations, regulatory, and quality control teams, and speaks to our commitment to provide our clients and patients with high quality and consistent, pharmaceutical grade products."