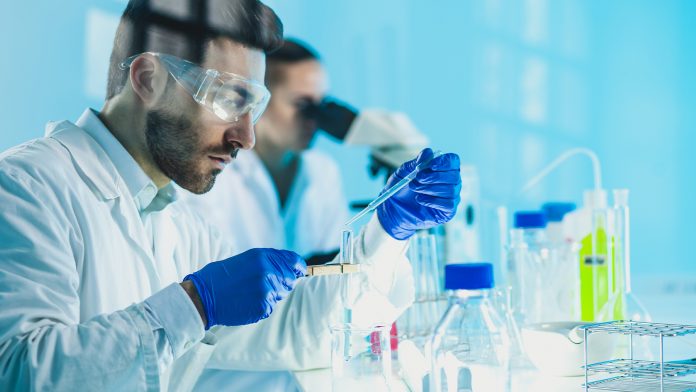 Based at Wythenshawe Hospital in Manchester and founded in 1999, clinical research facility MEU, is one of the UK's leading specialist facilities, and this May they celebrate 20 years of service.
Specialist clinical research facility, the Medicines Evaluation Unit, is marking 20 years of undertaking clinical trials to aid the development of ground-breaking medicines for patients and future generations.
Huge impact on patients' lives across the world
Over the last 20 years, the MEU has developed in a way that has had a huge impact on patients' lives across the world. They have contributed to the development of a number of new inhalers that are widely used for patients with asthma and COPD (chronic obstructive pulmonary disease) and in doing so, have contributed to improved health for these patients. The facility also provides added value by improving the design of clinical trials and offering intellectual input into the outcomes.
The clinical research facility has also been involved in a number of long-term collaborations with pharmaceutical companies that have resulted in the successful development of combination inhalers (inhalers with more than one medicine). These combination inhalers are of great value and benefit to patients and it would be fair to say that some of these medicines would not exist without the input of the MEU.
Working with all sizes of pharmaceutical companies, from newly established biotechs to major Pharma in all phases of clinical trials, from Phase I to Phase IV, other major therapeutic areas are dermatology, inflammatory, cardiovascular and diabetes.
MEU's research and scientific efforts have contributed to a simple blood test (blood eosinophil counts) being validated for use in daily clinical practice for patients with COPD, in order to help doctors determine which combination inhaler would be best for which patient.
This individualised, personalised approach, has had an enormous global impact on prescribing the right medicine to the right patient.
Investing in those in need
"I am proud to be part of a company that is not only commercially successful, but also beneficially impacts the lives of individuals all over the world." says Professor Dave Singh, Medical Director of the Medicines Evaluation Unit.
In addition to their achievements in clinical research, over the past 20 years, the MEU has donated over £6 million (~€6.8 million) to the North West Lung Centre Charity, whose mission is to treat patients from across the North West and beyond, leading development in clinical research on a national and international level.
The North West Lung Centre houses a number of regional and supra-regional specialist services including the Manchester Adult Cystic Fibrosis Centre, The Lung Cancer Treatment Centre and the North West Chronic Cough Centre.
Furthermore, in 2015, the clinical research facility invested £1.3 million to build a state-of-the-art bronchoscopy unit at Wythenshawe Hospital Manchester Foundation Trust, which trebled the number of patients treated at the hospital site, and continues to significantly improve lung treatment and care for patients across the North West.
David Rogers, Director of Operations of the Medicines Evaluation Unit, adds: "It is a privilege to head-up our clinical research facility based in Manchester, a city renowned for its history of industry and innovation.
"To be continuing this innovation within the pharmaceutical industry, helping to develop ground-breaking medicines for patients and future generations worldwide, is truly an honour."