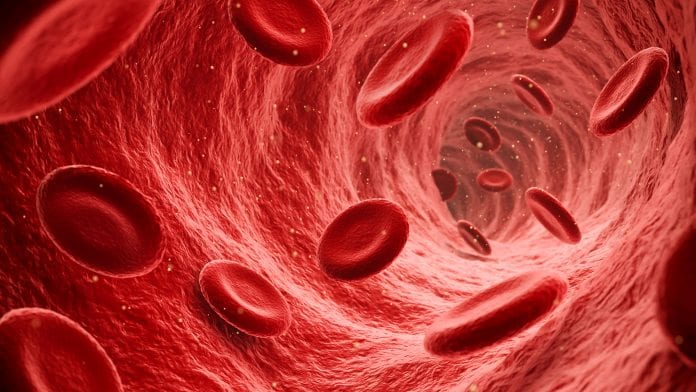 New research has shown that there have been no cases of COVID vaccine-related blood clots in Wales.
The rapid evaluation of the Welsh healthcare data, carried out by scientists at the SAIL (Secure Anonymised Information Linkage) Databank in Swansea University, was undertaken in response to an urgent request for information on COVID vaccine-related blood clots.
The focus of the analysis was to understand whether reports of a small number of rare blood clotting disorders – venous sinus thromboembolism – reported in Norway and Germany, had also been observed in vaccinated individuals in Wales. This condition is rare, with fewer than one person per month diagnosed in the Welsh population of 3.2 million people.
The analysis used anonymised patient data in its secure, Trusted Research Environment that is accredited to the highest international standard for data management.
Vaccine-related blood clotting
In the evaluation, data were analysed for the period between 1 January 2019 and 31 January 2021 to determine whether there had been an increase in the numbers of the rare blood clotting disorder, venous sinus thromboembolism, recorded during the initial vaccine roll-out. In the 25-month period, a total of 19 cases of the disorder were recorded.
No new cases of the disorder were recorded in individuals who had received a vaccine in this period, and seven people with a previous diagnosis of this condition had been vaccinated by 31 January 2021.
Between 4 December 2020 and 31 January 2021, 440,000 people had at least one dose of the vaccine as recorded in the Welsh COVID Vaccine data. Of these, 180,000 people received the Oxford Astra Zeneca vaccine and 260,000 received the Pfizer Vaccine.
Ronan Lyons, Professor of Public Health & Director of SAIL Databank at Swansea University said: "This is an important finding about the safety of the vaccines in use in Wales. We found no cases of this rare clotting disorder amongst the first 440,000 people who were vaccinated up until the end of January.
"We will continue to interrogate more data as it becomes available and as more people are vaccinated. This is very good news for our collective efforts to emerge from this pandemic and save more lives through the vaccination programme."
Venous sinus thromboembolism is a condition that is diagnosed in hospital. There is a delay in detailed coding of hospital records, which is why the analysis was completed up until the end of January 2021, but it will be updated going forward.
Work is ongoing in Wales to monitor the data from the vaccine programme using the linked data assets that we have in Wales.
Read the full publication here on Welsh Government's Technical Advisory Cell pages.