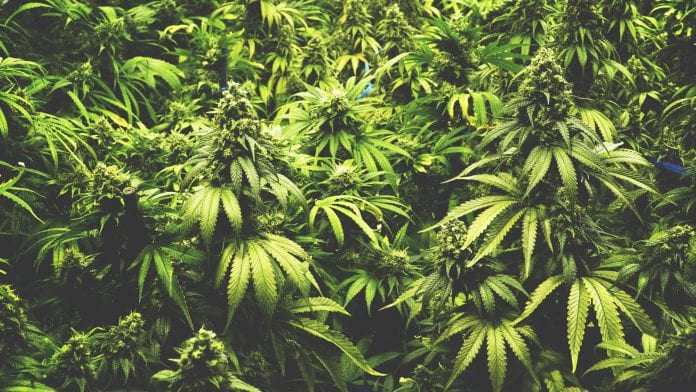 Life sciences company Cloud 9 Switzerland prioritises patient wellbeing, product quality and innovation in clinical practice.
Cloud 9 Switzerland is a life sciences company offering both premium hemp nutraceuticals for the wellness market and pharmaceuticals for the medical market, developing therapies for glaucoma, asthma, and pain using cannabis and other medicinal plants.
Core to our philosophy is to harness the positive virtues of medicinal plants to provide a healthy balanced lifestyle and improved quality of life for our patients and consumers. We put the wellbeing and health of consumers and patients at the centre of our business strategy and cater to their needs with innovative first mover consumer packaged goods and medicines for specific health disorders.
The company is distributing in Italy and is now developing in Switzerland, Australia, Jamaica and the USA.
Origins
Our headquarters are based in Lugano, Switzerland; and we have subsidiaries in Jamaica, France and sales representation in California, USA. The team behind the company is made up of professionals coming from multi-national food and beverage, flavours and food ingredients, water, and phyto-pharma industries.
Combined, we have over 60 years of professional experience with companies such as Nestlé, Unilever, Quest International, and Campari. When founder Dr Francis Scanlan launched the company in July 2017 we were new to this exciting world of legal cannabis and have invested considerable time and energy in laying a strong foundation of knowledge and expertise leveraging on our core strengths in product development, manufacturing and regulatory compliance. Our credo is that safety, quality, and regulatory compliance are non-negotiable; and our work ethic is to do the right thing right the first time.
Today we have three business divisions:
Nutraceuticals;
Pharmaceuticals; and
Distribution.
VIVA™ Nutraceuticals
Our family of healthy hemp Swiss chocolates
VIVA is our registered trademark for our nutraceutical range of products. As part of the cannabis edibles market segment, chocolate is a very good vector for allowing the consumer to obtain or complement their daily cannabinoid needs. We first developed a premium quality dark Swiss chocolate for the US market containing a natural broad spectrum cannabidiol CBD hemp extract in three flavours: plain dark; orange and ginger; and moringa and mint. Our goal is to combine the healthy virtues of cocoa with hemp and other plants known for their health benefits: ginger is well known for alleviating stomach and intestinal issues, while moringa is considered a wonder plant capable of boosting immunity. Many consumers, including children, take CBD oils daily; so, we wanted to offer a more enjoyable way of achieving the desired therapeutic benefits.
As international legislation is not uniform and interpretations on directives such as the EU's Novel Foods legislation may vary, we also needed to develop chocolates suitable for marketing in the EU and other countries. We added a dark Swiss Chocolate to our range using Italian cold pressed hemp seed oil. Poor nutrition associated with the western diet is considered a leading cause of chronic inflammation; and hemp seed oil is one of the few vegetable oils which has the perfect 1:3 ratio of Omega-3 to Omega-6 fatty acids: regular consumption will support the body in regaining its ideal balance. Hemp seed oil is also rich in minerals, vitamin E and amino acids and is thought to help with joint function and menstrual cramps. We call this our Superfood VIVA Chocolate; it is available in all three flavours.
Pharmaceuticals
In 2018 the World Health Organization's Expert Committee on Drugs of Dependence (ECDD) officially recognised that cannabis has medical benefits; and made specific recommendations to the UN Director General for the rescheduling of cannabis and its derivatives under the International Narcotics Convention. The vote is still pending, but this statement from the WHO underscores what patient associations and a growing number of medical doctors, nurses and pharmacists around the world have recognised over the last decades.
The legal framework continues to evolve, with a growing number of jurisdictions legalising the medical use of cannabis. Cannabis-based medicines offer the potential to reduce healthcare costs and generate tax revenues for national budgets. With these drivers supporting the medical use of cannabis, we will undoubtedly see increased activity in biomedical research and the development of new natural drugs. We too are active in this field and are collaborating with experts at the University of Milan, Italy; University of Florida, Gainesville, USA; and the University of Technology in Jamaica, supporting new research in biomedicine.
Glaucoma and asthma
We consider Jamaica to be the modern birthplace of medical cannabis, as it was here in the 1970s that the then-University of the West Indies Professor of Pharmacology Manley West discovered that cannabis has a positive effect on eyesight. Further research in partnership with his colleague in Ophthalmology, Dr Lockhart, produced evidence that cannabis could reduce intraocular pressure and could therefore be used to treat glaucoma. This in turn led to the world's first cannabis-based prescription drug being approved by the Jamaican Ministry of Health in February 1983. A short time later, Professor West invented a cannabis-based drug for the treatment of asthma.
As Jamaica has a proven pharmacological background and clinical history of approved cannabis medicines, we are working with the Caribbean Institute of Pharmacy Policy, Practice and Research at the University of Technology, College of Health Sciences, to develop medicines for glaucoma, asthma and potentially other health disorders.
Both glaucoma and asthma are amongst the highest and most widespread health issues in the world and are on the rise. In October 2019, the WHO published its first World Report on Vision, which estimated that 2.2 billion people suffer some form of vision impairment; of which approximately 76 million have glaucoma. In some parts of the world, the incidence rate for glaucoma – the world's second most prevalent single cause of blindness – can be between 1% and 2 % of the population. Surgical interventions have been the focus of most innovation in recent times; and many of the existing drugs on the market have side effects.
Meanwhile, the WHO estimates the current number of people afflicted with asthma worldwide to be 339 million. Asthma cannot be cured, but a programme of prevention and control can alleviate its impact.
Innovation in pain management
Cannabidiol is known for its anti-inflammatory properties and is used in pain management, stress relief, relaxation – in addition, the US Food and Drug Administration (FDA) and European Medicines Agency (EMA) have approved prescription drugs containing CBD for the treatment of rare forms of epilepsy. One of the best ways to introduce cannabinoids into the bloodstream is through the skin, avoiding the gastrointestinal tract and liver where an important percentage of the cannabinoid may not reach its target.
We have a collaboration with experts in nanotechnology whereby the active principal ingredient (API) – in this case, CBD – is encapsulated in a silica sphere and can then be used in the production of a polymeric fibre made into a fine sheet or mat. The mat is then cut into smaller pieces containing a specific amount of the cannabinoid per cm2 and electro-stitched into a transdermal patch holder avoiding the use of adhesives. Inert encapsulated APIs can be mixed, allowing for different formulations and therapies to be developed. Mats can be stacked, thereby delivering the required dosage; and depending on the encapsulation process, delivery can be time-released. This is a very innovative and highly versatile medical device, allowing an efficient high transfer of the active principal into the bloodstream through the skin while leaving no residue on the skin.
Traditional transdermal patches, such as those for opioids, generally achieve a 20% transfer of the API, leaving 80% as waste in the patch. Not only is this an expensive treatment plan for the patient and healthcare system, but it also entails the need for resource-consuming disposal protocols in clinical environments to avoid the illicit recycling of the opioids extracted from the discarded patches. Our patch is zero waste as the mat and API essentially dissolve on the skin.
Community endeavours
We place great importance on our interactions with patients and the medical community. Last year we were able to carry out a successful case study at the glaucoma unit of the University of Catania, Italy; and thanks to the patient association of the Cannabis Social Club in Bolzano, South Tyrol, we were able to organise a presentation by the renowned Jamaican Opthalmologist Dr Hugh Vaughan on the treatment of glaucoma with cannabis at the Bonvicini Clinic. We are very thankful to Dr Vaughan, who shared his wealth of experience of treating patients since the first cannabis medicine was approved in 1983.
Our memberships of the International Association of Cannabinoid Medicines (IACM), the European Industrial Hemp Association (EIHA) and the Swiss Academy of Pharmaceutical Sciences (SAPhS) also allow us to be informed of the latest advances in medical cannabis and therapeutic applications.
We are proud to play our small role in contributing to the potential of cannabis to be one of the most impactful societal changes for this and future generations.
Dr Francis Scanlan
Managing Director
+41 (0)79 616 4000
info@cloud9ch.com
www.facebook.com/groups/2077534272521886
www.instagram.com/cloud9switzerland
www.cloud9switzerland.com
This article is for issue 4 of Medical Cannabis Network. Click here to get your free subscription today.