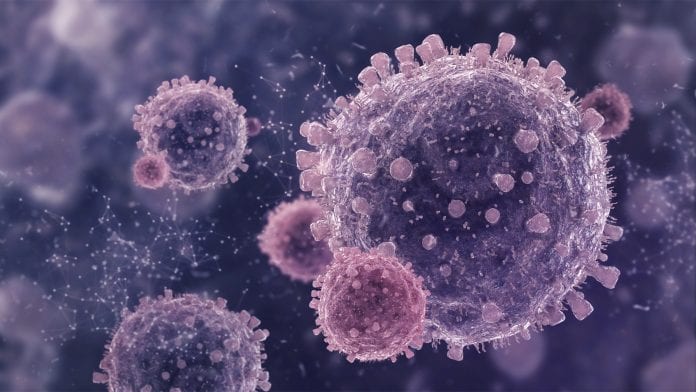 Incidence rates for colorectal cancer and fatality rates for pancreatic cancer have both increased by around 10% worldwide since 1990
Incidence rates for colorectal cancer and fatality rates for pancreatic cancer have both increased by around 10% worldwide since 1990, according to a comprehensive new study.
Researchers led by Professor Reza Malekzadeh conducted a systematic analysis examining the burden and risk factors of colorectal and pancreatic cancers between 1990 and 2017, covering incidence rates and death rates of digestive cancers across 195 countries over 27 years.
The systematic analysis formed part of the Global Burden of Disease Study 2017, funded by the Bill and Melinda Gates Foundation, which aims to provide worldwide overviews of disability, mortality and the burden of major diseases; and is the first study of its kind to produce comprehensive global estimates for the burden, risk factors and epidemiological features of a range of digestive diseases.
The research was first presented at UEG Week 2019, held in Barcelona in October 2019. UEG Week, which was delivered by professional digestive health non-profit United European Gastroenterology (UEG), attracted more than 17,200 participants onsite and online. The study was also published in The Lancet Gastroenterology and Hepatology.
Professor Herbert Tilg, Chair of the UEG Scientific Committee, said: "This analysis provides the most comprehensive picture of the global burden of digestive disease to date. Examining these cross-populational trends offers vital information on the changing burden of disease and aids the correct allocation of resources to improve patient outcomes."
Pancreatic cancer death rates increase
Over the study period, incident cases of pancreatic cancer rose from 195,000 in 1990 to 448,000 in 2017: an increase of 130%. In the same period, deaths from pancreatic cancer increased from 196,000 in 1990 to 441,000 in 2017. When attending factors such as population growth and increased longevity were taken into account, these statistics represented net increases of 12% for incidences of pancreatic cancer and 10% for death rates.
Incidences and deaths were both reported to be most prevalent in higher income countries; and experts believe growing rates of obesity and diabetes may be key causal issues affecting the increase: high BMI and elevated blood glucose levels are both recognised as risk factors for pancreatic cancer.
The study's lead author Reza Malekzadeh, Professor of Medicine and Director of the Digestive Disease Institute at Tehran University of Medical Sciences, said: "Pancreatic cancer is one of the world's deadliest cancers, with an overall five-year survival rate of just 5% in high, middle and low income countries. Major risk factors for the disease, such as smoking, diabetes and obesity, are largely modifiable and present a huge opportunity for prevention."
Screening for colorectal cancer key to reducing deaths
Taking all external factors into account, incident cases of colorectal cancer rose by 9.5% throughout the study period, increasing from 826,000 in 1990 to 1.8 million in 2017. Deaths attributed to colorectal cancer, however, fell in real terms in the same period by 13.5%: the study's authors attribute this primarily to the introduction of screening programmes targeting colorectal cancer, in particular, the widespread recommendation of colonoscopy beginning in the late 1990s.
Countries which introduced comprehensive screening programmes in the 1990s reported reduced death rates to a degree which suggests screening followed by early intervention is significantly effective in averting deaths from colorectal cancer.
The burden of colorectal cancer attributable to external risk factors was found to present differently in male and female patients: where diets low in milk, calcium and fibre were reported to exert significant burden for both men and women, the burden attributable to alcohol use and smoking was only described as 'considerable' in male patients. Overall, dietary risk factors were found to present a larger burden than alcohol or smoking, with low calcium diets singled out as presenting particularly significant risk.
Local strategies could reduce the burden of gastric cancer
Incident cases and mortality rates of gastric cancer both showed a significant reduction in the study period, with incidences of gastric cancer falling by around 28% and deaths falling by 43%. The study's authors attributed the real term reduction primarily to improved socioeconomic conditions worldwide; however, they noted that rates of gastric cancer vary widely between regions – nearly half the reported incident cases covered in the study occurred in China alone. With this in mind, the researchers recommended the increased implementation of localised strategies targeting the specific risk factors of each region, in order to alleviate the burden on healthcare systems in high risk regions.
Professor Malekzadeh said: "This research shows how gastric cancer presents vast geographical variations, and understanding these differential trends is essential for formulating effective preventative strategies. Beyond the current decline in incidence and death rates, a decrease in the absolute number of cases and deaths will be possible if the burden in East Asia, where currently almost half of the cases and deaths occur, is further reduced."
Please note, this article will appear in issue 12 of Health Europa Quarterly, which will be available to read in February 2020.
Recommended Related Articles