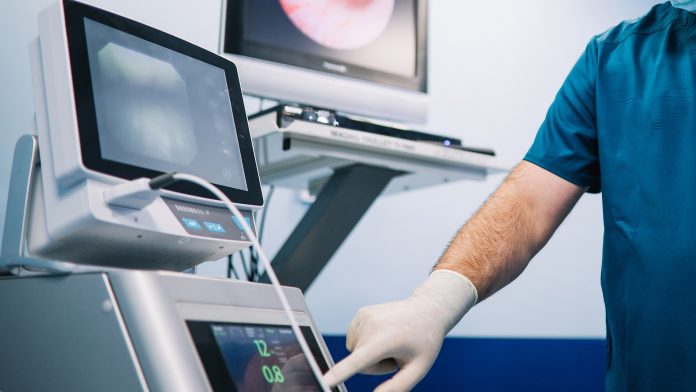 A study into colorectal cancer screening methods has suggested that colonoscopies may not be as effective as previously thought. 
It has previously been assumed by experts that using colonoscopy as the primary colorectal cancer screening method was the most effective approach.  However, recent research from NordICC has suggested that faecal samples may be more effective.  
Historical research has suggested that nine out of ten colorectal cancer cases could be prevented using colonoscopy. Faecal samples were assumed to prevent three out of the ten cases. The NordICC researchers wanted to test and compare the effectiveness of colorectal cancer screening methods in a clinical trial.  
The study analysed 95,000 participants from Norway, Sweden, Poland and the Netherlands. It is one of the largest randomised clinical studies ever.  
The findings are published in New England Journal of Medicine (NEJM). 
Colonoscopy may be ineffective
"Colonoscopy unfortunately is not a miracle cure for colorectal cancer. According to our study, it probably is not better than the faecal samples," said Michael Bretthauer, professor at the University of Oslo and senior physician at Oslo University Hospital.  
In the study, the researchers divided healthy people aged between 55 and 64 into two random groups. One group was offered screening using colonoscopy, the other was not. All the participants were followed for ten years, to see if colonoscopy prevented colorectal cancer. 
The findings revealed that 1.2% of participants who were not selected for randomised colonoscopy screening were diagnosed with colorectal cancer after ten years. In comparison, 0.98% of those who were offered screening were diagnosed with colorectal cancer in the same period.  
"This means that new cases of colorectal cancer were reduced by 18% among the participants who were offered colorectal cancer screening," said Bretthauer. 
Colorectal cancer screening is not the reason for low mortality rates
The study also found the general rate of mortality for colorectal cancer to be low. Only three participants died per thousand from the disease during the ten-year study, regardless of whether they were offered screening or not. There was not a notable decrease in the mortality rate for the screening group, compared to the group that was not offered screening. 
"We are happy to see that the mortality rate is generally low in the study. The numbers are lower than expected when we started the study" said Bretthauer.  
The researchers have suggested that the main reason for the low mortality rates is improvements in cancer treatment over the last ten years. 
"This can mean that introducing screening with colonoscopy as a part of the colorectal cancer screening program may be less effective than previously assumed. Researchers and authorities should now discuss how the programme should proceed from here, taking the results from the NordICC-study into consideration" concluded Bretthauer.
 The researchers will continue to follow the participants over the coming years, to see if the effect of colorectal cancer scareening improves over time. The next report from the study will be published in two years. 
Recommended Related Articles