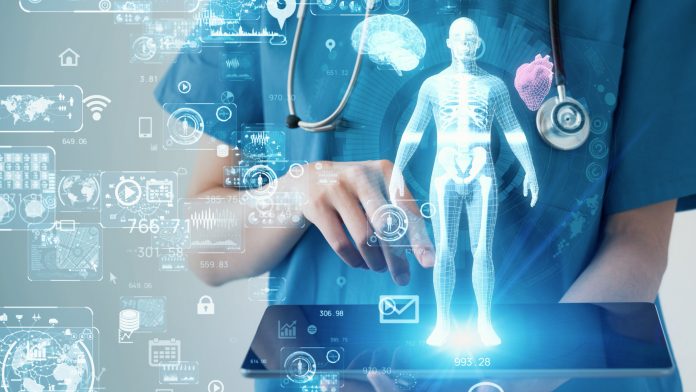 A collaboration of researchers has developed an innovative Artificial Intelligence (AI) food tracking system that can potentially reduce malnutrition in care homes.
Developed by experts from the University of Waterloo, Schlegel-UW Research Institute for Aging, and the University Health Network, the groundbreaking smart system automatically records and tracks a residents' food intake, providing care professionals with vital data. The research team are  confident that their novel technology will aid in reducing malnutrition in care homes and enhance the overall health of residents.
A study on their work, titled "Automated food intake tracking requires depth-refined semantic segmentation to rectify visual-volume discordance in long-term care homes", is published in the journal Scientific Reports.
Malnutrition in care homes
People become malnourished when they are not getting sufficient nutrients in their diet, resulting in a vast range of effects such as being more prone to diseases and infection, reduced energy levels and mood, slower wound healing, increased risk of falls, and worse quality of life.
Studies suggest that  in England alone, malnutrition costs the NHS around £19 billion annually, with around three million people living with the condition in the UK, 5% of these living in care homes. Moreover, current estimates indicate that over half of residents in long-term care homes are either malnourished or at risk of malnutrition.
Traditionally, staff manually record food intake, estimating food consumption by looking at plates once residents have finished. However, this method results in an error rate of around 50% or more, whereas the teams' AI system achieves an accuracy of around 5%.
Kaylen Pfisterer, who co-led the research while earning a PhD in systems design engineering at Waterloo, said: "Right now, there is no way to tell whether a resident ate only their protein or only their carbohydrates. Our system is linked to recipes at the long-term care home and, using artificial intelligence, keeps track of how much of each food was eaten to make sure residents are meeting their specific nutrient requirements."
Utilising AI
In an effort to address malnutrition in care homes, the researchers created software that analyses colour, depth, and other photo features that help to estimate how much of each food has been consumed and then estimates its nutritional value.
The team collaborated with personal support workers, dieticians, and other long-term care workers to develop the AI system. The technology not only helps to reduce malnutrition in care homes but also saves staff precious time, improves accuracy and can be implemented on tablet computers that are already used by front-line staff to keep electronic records.
Pfisterer commented: "My vision would be to monitor and leverage any changes in food intake trends as yellow or red flags for the health status of residents more generally and for monitoring infection control."
Recommended Related Articles