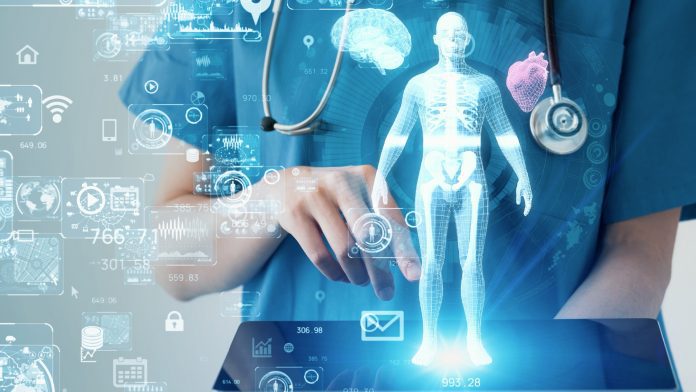 Four projects have been awarded substantial funding to address the growing problem of health inequalities in the UK using Artificial Intelligence (AI).
The £1.4m funding is financed by the NHS' AI Lab – called NHSX – and The Health Foundation, with the projects aiming to utilise AI to address racial and ethnic health inequalities in the UK. The selected initiatives will implement the technology in a broad range of investigations, from assessing disparities in maternal health outcomes to designing standards and guidance to ensure AI systems are inclusive and generalisable.
AI in Healthcare
The NHS AI lab introduced the AI Ethics Initiative in March 2021 to assist research and practical interventions that enhance existing efforts to validate, evaluate, and regulate AI-based technologies in the healthcare sector to mitigate health inequalities.
This considerable funding results from their partnership with The Health Foundation on a research competition, which the NIHR enabled. The endeavour saw the organisations collaborate to explore and create opportunities to employ AI to address health inequalities and optimise datasets to improve AI's development, testing, and deployment.
Dr Indra Joshi, the Director of the NHS AI Lab at NHSX, said: "As we strive to ensure NHS patients are amongst the first in the world to benefit from leading AI, we also have a responsibility to ensure those technologies don't exacerbate existing health inequalities.
"These projects will ensure the NHS can deploy safe and ethical Artificial Intelligence tools that meet the needs of minority communities and help our workforce deliver patient-centred and inclusive care to all."
How will the projects tackle health inequalities?
Researchers at the University of Westminster will conduct the first project, which is looking to boost the uptake of STI and HIV screening among ethnic minority communities via an automated AI-driven chatbot that provides information about sexually transmitted diseases. Additionally, the research will aid in refining the development and implementation of chatbots for minority ethnic populations in the broader scope of public health within the NHS.
The next project will see Loughborough University specialists utilise AI to improve the investigation of factors that contribute to adverse maternity incidents amongst mothers from a variety of ethnic groups. The study looks to uncover how a range of casual factors amalgamate to result in maternal harm, from which effective interventions can be designed and applied.
St George's University of London and Moorfields Eye Hospital will create AI technologies that detect diabetic retinopathy and ensure that the technology is available to everyone. They will achieve this by validating the performance of AI retinal imaging analysis systems used in the NHS Diabetic Eye Screening Programme (DESP) in various population subgroups.
The final project will be performed by researchers at the University Hospitals Birmingham NHS Foundation Trust and their partners, who are carrying out an international consensus process called STANDING Together. This initiative will develop standards for datasets underpinning AI systems, guaranteeing a reduction in health inequalities across all demographics.
Josh Keith, a Senior Fellow at the Health Foundation, said: "Data-driven technology is having a profound impact on our health and health care system, but we need to focus on making sure the impacts are positive so that everyone's health and care benefits.
"We hope the projects being supported through this partnership can make an important contribution to this – helping ensure the advancement of AI-driven technologies improves health outcomes for minority ethnic populations in the UK."
Brhmie Balaram, Head of AI Research and Ethics at NHSX, said: "We're excited to support innovative projects that demonstrate the power of applying AI to address some of our most pressing challenges; in this case, we're keen to prove that AI can potentially be used to close gaps in minority ethnic health inequalities.
"Artificial intelligence has the potential to revolutionise care for patients, and we are committed to ensuring that this potential is realised for all patients by accounting for the health needs of diverse communities."
Recommended Related Articles