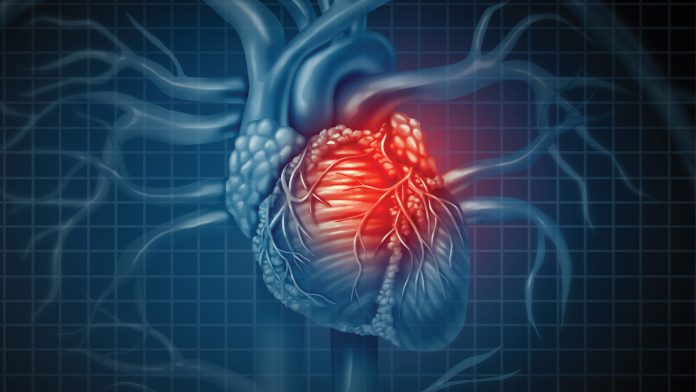 Health Europa presents recent research into the long-term effects of congenital heart defects on both infants and their mothers.
Congenital heart defects – which include Ebstein's anomaly, aortic valve stenosis and tricuspid atresia – are the most common congenital condition and affect approximately 1% of all new-borns. Thankfully, more and more people with the disease are surviving into adulthood, but recent research has suggested a worrying link between problems at birth and complications later in life, as Health Europa explores.
Do congenital heart defects increase risk of heart problems in adulthood?
Children born with relatively simple congenital heart defects are at an increased risk of developing heart problems as adults. This risk is so great that an infant born with a congenital heart defect who has a heart-healthy lifestyle is two times more likely to develop cardiovascular problems later in life than an infant born without a defect who has a heart-averse lifestyle.
This is according to new research by scientists at Stanford University School of Medicine, USA – and published in the journal Circulation – which suggests that the medical community should more closely monitor adults who were born with heart defects, no matter how minor.
"All of us in cardiology recognise that people with complex disease need follow-up care throughout their lives," said Dr James Priest, assistant professor of paediatric cardiology and senior author of the paper. "But for the simple problems, we've been thinking that once you close the hole or fix the valve, these patients are good to go."
Using data from UK Biobank, Priest and colleagues – including Priyanka Saha, Stanford research fellow (2017-2018) and lead author of the paper – examined the health and lifestyles of 2,006 British residents aged 37-73 with mild congenital heart defects.
For reasons unclear to the research team, this group of people were slightly more likely to be obese, to smoke, to have high blood pressure and to have diabetes – all common risk factors for cardiovascular problems.
Once adjusted for these factors, those with mild congenital heart defects were found to have a highly increased risk of experiencing poor cardiovascular health. Compared to those born without a heart defect, they were:
13 times more likely to develop heart failure or atrial fibrillation
Five times more likely to experience a stroke
Two times more likely to suffer a heart attack.
Adult survivors of congenital heart defects with fewer risk factors for heart disease fared better than those who had more. Those with a heart-healthy lifestyle were about a third less likely to develop heart conditions than those with five or more cardiovascular disease risk factors.
The research team did not offer an explanation as to why adults who were born with heart defects were at greater risk of developing heart complications; however, they did offer several possible theories, e.g. the stress of surgery, genetic predisposition and cellular dysfunction.
"Is it the surgery? Could it be the medications? Or is it something intrinsic to having congenital heart disease? We don't know," Priest admitted. "We don't know why infants have congenital heart disease to begin with."
Saha added that further research into the link between congenital heart defects and cardiovascular problems in adulthood could help shape follow-up care. Before then, however, doctors could begin to help patients by providing increased support and surveillance.
How can congenital heart defects affect mothers post-pregnancy?
It is not only infants with congenital heart defects themselves who are at increased risk of future heart problems; according to research from Canada, their mothers may also be more likely to experience cardiovascular complications later in life.
Published in Circulation, the research analysed the data of women who delivered infants between 1989 and 2013 in Quebec, Canada, with critical, noncritical or no heart defects. They followed the women for up to 25 years after pregnancy to investigate their likelihood of being hospitalised for cardiovascular-related illness, including heart attack, heart failure, atherosclerotic disorders and heart transplants.
In comparison to mothers of infants without congenital heart defects, women who had given birth to children with critical heart defects were 43% as likely to be hospitalised and women whose children had noncritical defects 24%.
The research does not explain exactly how congenital heart defects are related to post-pregnancy cardiovascular disease in the mothers, although it does not rule out a genetic component.
Lead author Dr Nathalie Auger, an epidemiologist at the University of Montreal Hospital Research Centre, posited another explanation: "Caring for infants with critical heart defects is associated with psychosocial and financial stress, which may increase the mothers' long-term risk for cardiovascular disease."
Auger believes the research provides an opportunity for these mothers to benefit from early prevention strategies and counselling to reduce their risk of cardiovascular disease, the leading cause of death in women.
Healthcare providers, like obstetricians, who treat and follow mothers in the early stages of dealing with children who have heart defects "are very well-positioned to inform women about this possibility, the greater risk of heart disease, and to provide recommendations for targeting other risk factors like smoking, obesity and physical activity," she said.
Do congenital heart defects lead to dementia?
Elsewhere, new research from Cincinnati Children's Hospital Medical Center, USA, and Aarhus University Hospital, Denmark, has for the first time revealed a potential link between congenital heart defects and dementia, which affects approximately 50 million people worldwide.
The study, which has been published in Circulation, also uncovered a particularly increased risk for early dementia in middle-aged adults.
"We've learned that congenital heart disease is a lifelong condition," said senior author and paediatric cardiologist Dr Nicolas Madsen. "Research shows that children born with heart problems are at a greater risk for one or more neurodevelopmental issues when compared to children without heart disease. We can now say that the risk for these types of problems continues well into adulthood."
During the research, Madsen and colleagues studied the data of 10,632 adults born between 1890 and 1982 and used medical registries and a medical records review covering all Danish hospitals to identify adults with congenital heart defects diagnosed between 1963 and 2012.
They discovered a 60% higher risk of dementia compared to the general population. This rose to 160% when comparing those below the age of 65.
According to Madsen, these findings may be explained in part by the fact that many of the adults looked at in the study were born during a time when medical and surgical interventions were more limited than they are today.
Nonetheless, he added, it is important to understand the "healthcare needs and risk factors affecting the larger number of middle-age and older adults currently living with" congenital heart defects.
Please note, this article will appear in issue 9 of Health Europa Quarterly, which will be available to read in April 2019.