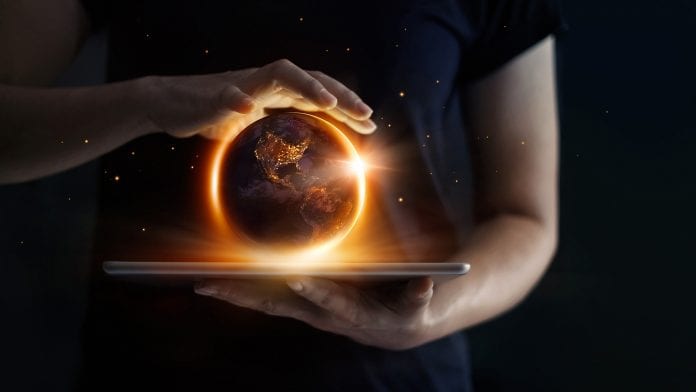 The inaugural DigiHealth leaders conference is connecting the digital health ecosystem together for strategy, partnering, investment & deal-making opportunities.
The Network for Life Science Executive Leaders is pleased to announce the launch of DigiHealth Leaders, an impactful conference, showcase and insight platform devoted to advancing the digital health ecosystem through international investment, partnership and knowledge exchange.
The digital health ecosystem
Digital health has reached a tipping point, as investment and innovation invigorate the inherently risk-averse healthcare industry, permanently transforming the roles of its key stakeholders. New players have stepped in, with big pharma, the tech giants and insurers ready to leverage digital health technologies for strategic goals ranging from population health management to patient engagement and development of new business lines.
Simultaneously, governments have recognised the opportunity of digital innovation and the indispensability of high-level action to enable it Public and private systems alike face enormous challenges in population health, financial sustainability, and legacy technology. Digital health holds the potential to radically reduce interventions and costs through increased efficiency and remote treatment and monitoring.
The ecosystem ultimately revolves around the needs of patients and consumers and all participants, governmental, payer, provider, pharma or innovator, must collaborate to further personalise and democratise healthcare delivery and access. DigiHealth Leaders will be the vehicle and platform to drive crucial cooperation, dialogue, and knowledge exchange.
Key partners
LSX are working with anchor partners in the Israeli Ministries of Health, Economy and Foreign Affairs, The Israeli Export Institute and Healthcare Israel alongside a host of industry partners from across the digital health ecosystem. The global speaker faculty includes executive speakers from key pillars of that ecosystem; digital health innovators in Livongo, Medopad and PushDoctor, healthcare providers including Boston Children's Hospital, The Sheba Medical Centre and Thomas Jefferson University and State Health, Insurer CDOs from AXA, AIG and Prudential, global investors Ping An Global Voyager Fund, Mangrove Capital Partners and Qualcomm Ventures, heads of digital from big pharma including Roche, AstraZeneca and Merck, tech leaders from the likes of IBM Watson and Google as well as key global government, kk regulator and payer bodies like NHSX.
Connecting the ecosystem's biggest movers, shakers and key stakeholders the conference will follow LSX's trademark innovative and unique formats to further accelerate the innovation that defines the space.
Key topics
Fundamental questions will be asked, including:
What key success factors enable a digital health company to successfully commercialise?
Which trends and innovations are set to truly disrupt healthcare delivery and access?
What innovation strategies are key corporate stakeholders like big pharma, tech, and insurers pursuing?
How can the ecosystem facilitate better uptake and adoption of digital health innovations?
How can digital health innovators achieve a global footprint?
What are the barriers to healthcare interoperability and how can the ecosystem overcome them?
How does a digital health company gain reimbursement from payers?
What are healthcare providers looking for in a digital health innovator?
"Buoyed by the interest and enthusiasm from all sides"
Josh Dance, SVP, LSX Leaders, said: "DigiHealth Leaders has been designed to connect global leaders from across the variety of key stakeholders in the digital health ecosystem, in a way that has not been done before.
"We're delighted to be working with our Israeli partners and thought leaders from across the industry to make that happen. We've been buoyed by the interest and enthusiasm from all sides in and are committed to delivering a fantastic event for an industry which we only expect to continue its exciting growth and bring improved healthcare to patients across the world.
"We'll continue to work closely alongside all stakeholders to further grow our community and make those vital connections to help CEOs grow and scale their businesses".
Our confirmed industry partners for DigiHealth Leaders are AXA, Freshfields Bruckhaus Deringer, Hogan Lovells, CMS & Braff Group.
Tickets are now available for DigiHealth Leaders at https://www.lsxleaders.com/digihealth-leaders/registration
You can also check out the full brochure here:
https://www.lsxleaders.com/digihealth-leaders/brochure-download
About LSX
The inaugural DigiHealth Leaders conference is organised by LSX, an influential community of senior life science decision makers. Through impactful events, powerful thought leadership content and unique networking opportunities, LSX exists to forge a fundamentally better way to promote and facilitate investment, financing, partnerships and deal making in healthcare. For more information please visit www.lsxleaders.com or http://www.lsxleaders.com/digital