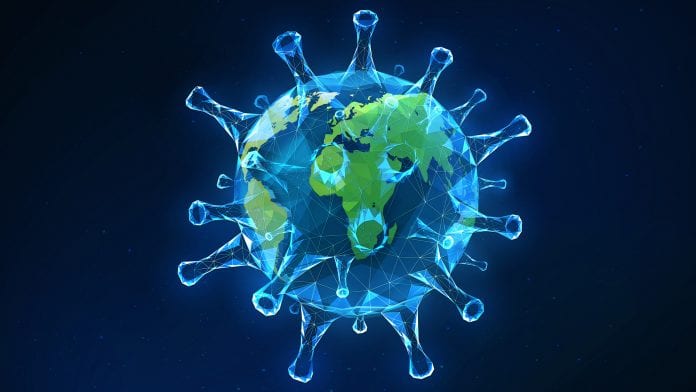 The European Commission's Coronavirus Global Response campaign has teamed up with Global Citizen to launch the next phase of the campaign that aims to raise funds for a universally affordable vaccine, as well as treatment, and testing.
The Coronavirus Global Response campaign, which seeks to facilitate affordable, global access to treatment, testing, and a vaccine for COVID-19, has teamed up with Global Citizen to step up the mobilisation of response funding.
Over the next month, alongside the European Commission, and partners Bloomberg Philanthropies, the Bill & Melinda Gates Foundation, and the Wellcome Trust, Global Citizen will be spearheading this next phase – the 'Global Goal: Unite for our Future'.
Partners supporting the campaign include the European Investment Bank and the countries Austria, Belgium, Canada, France, Germany, Italy, Mexico, Morocco, New Zealand, Norway, Saudi Arabia, South Africa, Spain, the United Arab Emirates, and the United Kingdom.
The ACT-Accelerator
The campaign aims to raise support for the European Commission's Access to COVID-19 Tools Accelerator, or 'ACT-Accelerator' which uses existing organisations to work together on three partnerships for testing, treating and preventing, rather than creating new ones.
Through seeking to raise the resources needed to accelerate the development of these areas the European Commission wants to ensure universal and inclusive access for all that need them.
President of the European Commission, Ursula von der Leyen, who will chair the 'Global Goal: Unite for Our Future' Summit on 27 June, said: "The more and quicker we mobilise resources and join forces, the higher the chances of getting a vaccine for all within our reach.
"The world needs to come out stronger from this pandemic. We should be more prepared to face such crisis in the future, with fair access to medicines and strong health systems everywhere around the Earth. This is a global challenge, and it requires a truly global mobilisation."
The campaign will be supported by the World Health Organization, another key partner, with a 'co-ordination hub', which aims to ensure coherence and protect the partnerships from conflicts of interest.
"No one is safe until everyone is safe"
Global Citizen Co-Founder and CEO, Hugh Evans, said: "Around the world, people everywhere are eager to resume their lives – spend time with friends and loved ones, and earn a decent wage. To make this a reality, we need COVID-19 tests, treatments, and vaccines available to everyone, everywhere. No one is safe until everyone is safe
"The critical work done by scientists globally, the efforts to distribute solutions regardless of cost, income or geography, and the need to rebuild economies in the poorest countries, all require a massive increase in funding."
The European Commission is also encouraging citizens to donate to the World Health Organization's COVID-19 Solidarity Fund.