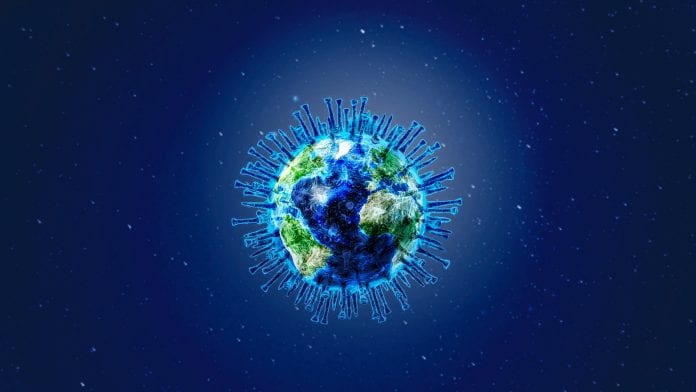 Countries across the world are engaging in discussions to participate in COVAX, a global initiative working with vaccine manufacturers to provide countries with access to safe and effective vaccines.
A total of 172 economies are engaged in the discussions to participate in COVAX initiative, which currently has the world's largest and most diverse COVID-19 vaccine portfolio. This includes nine candidate vaccines, with a further nine under evaluation and conversations are underway for further vaccines.
COVAX, the vaccines' pillar of the Access to COVID-19 Tools (ACT) Accelerator, is co-led by the Coalition for Epidemic Preparedness Innovations (CEPI), Gavi, the Vaccine Alliance, and the World Health Organization (WHO) – working in partnership with developed and developing country vaccine manufacturers.
The scheme is the only global initiative working with governments and manufacturers to ensure COVID-19 vaccines are available worldwide to both higher-income and lower-income countries.
Global access with the COVAX initiative
In order to secure equal access to COVID-19 vaccines for countries across the globe, the next step is to confirm self-financing participants by 18 September2020, with the first upfront payments to be made no later than 9 October 2020. 80 higher-income economies, which would finance the vaccines from their own public finance budgets, have submitted Expressions of Interest ahead of the 31 August, 2020, deadline for confirmation of intent to participate. They will partner with 92 low- and middle-income countries that will be supported by the AMC if it meets its funding targets. Together, this group of 172 countries represents more than 70% of the world's population.
Stefan Löfven, Prime Minister of Sweden, said: "Equal access to a COVID-19 vaccine is the key to beating the virus and paving the way for recovery from the pandemic. This cannot be a race with a few winners, and the COVAX Facility is an important part of the solution – making sure all countries can benefit from access to the world's largest portfolio of candidates and fair and equitable distribution of vaccine doses."
The COVAX Facility is a Gavi-coordinated pooled procurement mechanism for the new COVID-19 vaccines, through which COVAX will ensure fair and equitable access for each participating economy, using an allocation framework currently being formulated by WHO.
This will be done by pooling buying power from participating economies and providing volume guarantees across a range of promising vaccine candidates, allowing those vaccine manufacturers to make early, at-risk investments in manufacturing capacity – providing participating countries and economies with the best chance of rapid access to doses of a successful COVID-19 vaccine.
Dr Tedros Adhanom Ghebreyesus, Director-General of WHO, said: "COVID-19 is an unprecedented global health challenge that can only be met with unprecedented co-operation between governments, researchers, manufacturers, and multilateral partners.
"By pooling resources and acting in solidarity through the ACT Accelerator and the COVAX Facility, we can ensure that once a vaccine is available for COVID-19, it's available equitably to all countries."
Vaccine candidates
CEPI is aiming to develop three safe and effective vaccines, with nine candidate vaccines currently being supported by CEPI; seven of which are currently in clinical trials.
Governments, vaccine manufacturers (in addition to their own R&D), organisations, and individuals have so far committed $1.4bn (€0.85bn) towards vaccine R&D, but an additional $1bn is urgently needed to continue to move the portfolio forward.
A further nine vaccine candidates which complement the current CEPI portfolio are currently being evaluated for inclusion in COVAX.
Richard Hatchett, CEO of CEPI, commented: "In the scramble for a vaccine, countries can act alone – creating a few winners, and many losers – or they can come together to participate in COVAX, an initiative which is built on enlightened self-interest but also equity, leaving no country behind.
"Only by taking a global view can we protect those most at risk around the world from the terrible effects of this disease. COVAX can deliver the vaccines that could end the pandemic, but it needs countries to step forward both to join the COVAX Facility, and also to address the serious funding shortfalls, including for R&D. The decisions that are taken now about COVID-19 vaccines have the power to change our future. We must be courageous and ambitious in striving for a multilateral solution."
A collaboration between Serum Institute of India (SII), Gavi and the Bill & Melinda Gates Foundation will also ensure up to 100 million doses of AstraZeneca or Novavax's candidate vaccines, if successful, will be available to low- and middle-income economies through the COVAX Facility at just $3 per dose, with the option to secure an extra 300 million doses if successful.