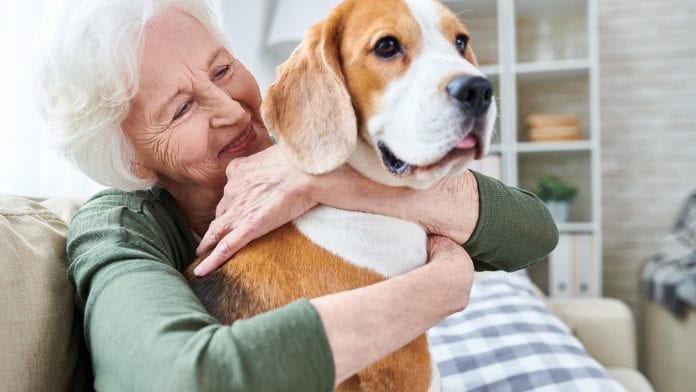 Consultus Care & Nursing Ltd is one of the leading UK providers of exceptional live-in carers and live-in nurses for nearly 60 years.
The COVID-19 pandemic is still very much with us and we all know that with the UK's ageing population, tight budgets, care worker and nursing shortages, and rising costs, the health and social care sector on the brink of collapse and a rethink is urgently required.  At the same time, the sector continues to be under incredible scrutiny with an intense media spotlight focusing on the quality of older people's care provision. Too frequently the media forgets that life-changing care is delivered day in, day out, by the unsung heroes of live-in carers and companies such as Consultus Care who are quietly getting on with the task in hand.
Live-in care has proved to be the safest way to keep the elderly and vulnerable shielded particularly through the height of the COVID-19 pandemic, simply by caring for people in their own homes, instead of the common route of discharging the elderly into care homes where there continues to be high death rates due to cross infections of COVID-19. Live-in Care is an affordable alternative to residential care, clients can decide in conjunction with specialists Care Consultants the level of desired support. The advantage of this approach is you pay for one to one 24/7 live-in care rather than paying a care home provider to fund care which is shared across many individuals.
Peter Seldon, Consultus Care & Nursing CEO, said: "Consultus continues to be a family owned and led, 24/7 Live-in Care & Nursing provider and industry forerunner.  Everything we deliver is designed to enrich life in the client's own home. Our family ethos of integrity, dignity and compassion continues to be reflected in everything we do, which means our high standards of care can be trusted. We are passionate about delivering exceptional Live-in Care and Nursing and have been doing it successfully across the whole of the UK for nearly 60 years. Our values combined with our experience and innovation are at the heart of what we do and we have earned the reputation as a safe pair of hands by keeping people out of harm's way in their own homes."
At the forefront of the care sector
Consultus has been at the forefront of the care sector with a mission to change the face of ageing and looking ahead into the future. Consultus recognise the demand to further develop the adult social care sector for the people who experience it and work within it. Consultus identified decades ago, that people want to live well and independently at home.
Preventing unnecessary admissions to care homes and hospitals, where there is currently an increased risk of COVID-19 infection and death, should be a priority. Supporting people at home, as far as possible, would be an intelligent and cost-effective strategy for the nation's health and wellbeing. Instead, the opposite is happening. The majority of public and private funding, as well as media attention, is focussed on hospitals and care homes, which between them support only 0.5 million people at a time. In contrast, over 10 million people at any one time receive or need support and care in their own homes, either from unpaid informal carers or paid-for homecare workers.
Live-in care is usually at the bottom of government and other decision-shapers' priority lists, perhaps also because it is less visible than services delivered in care homes and hospitals. Consultus wants to change how the Clinical Commissioning Groups (CCG's) and other government decision makers see live-in Care and help them understand the value of Home Care as a workable alternative to the more traditional routes to elderly care.
Consultus Care is the only agency to offer a totally comprehensive service from live-in care to more intensive live-in nursing care which can be adapted to suit the individual health requirements at any time. There is no one size fits all when it comes to care, so Consultus doesn't offer just one.  Services offered include:
Managed care service (regulated by Care Quality Commission (CQC))
Care at Home an introductory independent live-in care service
Live-in private nursing service fully managed nursing service (CQC)
Respite Live-in Care
Specialist live-in care services Dementia, Parkinson's, and Palliative
Award winning care
Consultus is proud to be the only care provider in the UK to be a Skills for Care Centre of Excellence. The Consultus Training Centre has been at the cutting edge of the care sector promoting inspirational development and innovating training for the individual and the care industry. Their award-winning training aims to professionalise the care industry by delivering the highest standards of education and training, and by offering qualifications up to diploma level – encouraging more people to make care a first-choice career.
Care funding
Funding is a sensitive subject, however, Consultus Care & Nursing can sign post families towards the best options based on their many years of experience. The equity withdrawal market is now very competitive and as a consequence has become much more flexible. Cash can be raised from releasing partial equity in the family home, and can, critically, be serviced annually which avoids debt on the estate 'rolling up' beyond the actual cash withdrawn. In all cases the client will retain the right to live their home until the end of life.
Individuals and families do need to take responsibility for their own long-term care ahead of time as far as possible as the resources of the State are plainly limited and already stretched. The earlier people explore the financial options available, the more likely they are to achieve their ideal care choice.
Consultus' own research through polling  confirms that 97% of people wish to stay in their own home, and that is hardly surprising. With Consultus Care and Nursing that preference can be realised in the best possible way.
Over £152bn of public funding is directed at the NHS, with only £6.2bn to homecare, across the UK. So, government spend on homecare is only 4%  of what is spent on the NHS.
Care in the face of COVID-19
As the UK emerges from the COVID -19 pandemic, many things will have changed and a new normal established. This will also be the case for elderly social care. Families have seen the damage of an out-dated care system and a lucky few, a glimpse of how care should be provided, for their loved ones. Consultus is experiencing a significant growth in families seeking to secure live-in care for a loved one, the difficulty now is supplying the demand by training and attracting more people into the care industry. The majority of people want to remain in their own homes until the end of life. Investing adequately in enabling people to live well and independently at home, could improve quality of life, extend healthy lifespan, reduce pressure on the NHS and save money for the health and care system.
Right now, during the COVID-19 pandemic, supporting people in their own homes could help to reduce spread of the coronavirus infection. Almost half of Europe's deaths from COVID-19 are in care homes, however, Consultus can report 0% cross infection rates between carers and clients which has helped to prevent admissions to care homes or hospitals. Live-in care needs to be the first option in a National Social and Healthcare strategy, Care Homes and Hospitals seen as a last resort.
Peter Seldon, CEO of Consultus Care concluded: "We are committed to further raising the standards of one to one personalised live-in care, and in doing so will continue to change the face of ageing, which typically works for families best, and which is both accessible and affordable."
For further information on Consultus Care go to consultuscare.com or email communications@consultuscare.com.
Special Report Contact Details