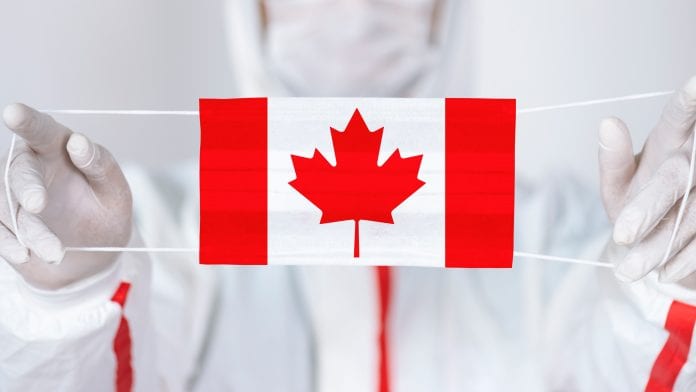 Infection Prevention and Control Canada President Barbara Catt speaks with HEQ about Canada's response to the COVID-19 pandemic.
Infection Prevention and Control Canada (IPAC Canada) was incorporated as a registered nonprofit organisation in 1976, with the stated goal of ensuring 'No preventable infections for Canadians. Ever.' With more than 1,600 members across three continents, IPAC Canada delivers communication and education for healthcare professionals and others involved in the prevention and control of the spread of infection. It is dedicated to improving patient care and staff wellbeing in hospitals, other healthcare facilities, and the wider community through measures including:
Promoting and co-ordinating effective communication among and between healthcare disciplines related to infection control
Fostering co-operation between infection control disciplines and departments
Initiating, developing, and supporting effective, evidence-based infection control protocols
Ensuring a level of standardisation for infection control practices
Promoting research in and around infection prevention and control
Promoting and supporting education around infection control, both for infection control practitioners and for other personnel working in clinical practice, residential facilities, and other healthcare-related settings
In early February, in response to the growing crisis over COVID-19, IPAC Canada President Barbara Catt said in a statement: "Infection prevention and control professionals across Canada are working hard with government, public and private institutions to ensure that there is a co-ordinated and rapid response to the novel coronavirus. We encourage all Canadians to take steps to limit the spread of illness by following common sense measures like washing hands thoroughly, covering your mouth when you sneeze or cough, and staying home from work or school if you are sick. We also ask Canadians to consult established public sources for accurate news related to the spread of this illness. These include the Public Health Agency of Canada, provincial public health officials, trusted national associations, and healthcare professionals to ensure information shared is reliable."
HEQ speaks with Catt about infection control and Canada's response to the COVID-19 pandemic.
What is the role of IPAC within the Canadian healthcare sector?
IPAC occupies multiple roles relating to infection prevention and control. Around 55% of our membership consists of nurses; we also have a number of physician groups and a lot of epidemiologists, as well as inspectors from throughout the public health sector. Some of our members have been conducting mathematical modelling and developing predictions for the second wave of COVID-19. Some are at work in hospital settings, not just around COVID-19: they are also working to address antimicrobial resistance and prevent contamination by other microorganisms, such as C. difficile.
There are also IPAC protocols and processes which are used in policy and development: these are of course implemented in accordance with best practice documents, not just in provincial and territorial authorities, but also with the government at the national level; and not just in healthcare sectors. We are also sitting at the table with government in an official capacity, to provide direction in congregate settings – this is another area where they have reached out to IPAC experts to provide some of those best practice documents, for settings such as correctional facilities and group homes; as well as long-term care homes and retirement facilities. All in all, our scope is quite vast.
Has misinformation been a concern in addressing the spread of COVID-19?
Misinformation has certainly been present. People have thrown 'COVID parties', where someone at the party has tested positive for COVID-19 and anywhere up to 100 individuals attend [in order to become infected and – attendees believe – gain immunity to the virus]. There is also some misinformation which is always problematic: for example, in the early days of the pandemic, the province of Ontario decided to recommend cautionary measures including wearing an N95 respirator, as opposed to the medical mask which was recommended by the World Health Organization (WHO) and the Public Health Agency of Canada. There are certain aspects where misinformation is still being pushed, as opposed to scientific fact; and this is where we want to really target in terms of showcasing what the science is actually saying.
What are the key challenges facing the healthcare sector in preventing the spread of infection?
Here in Canada we really felt a lot of the initial onslaught of the pandemic through the latter part of March and coming into all of April and May; and especially in the initial phase of the pandemic, the biggest challenge has been with our long-term care homes and retirement homes. Fortunately, this is where IPAC's member organisations have been able to assist with some of the outbreak management components, just to build capacity. However, significant challenges remained for residential facilities, particularly in terms of resource availability – not just human resources, but also personal protective equipment (PPE) – meaning many of these homes were unable to have staff at the bedside, for example, being able to care for a lot of these sick and elderly individuals.
That issue does now seem to have calmed down, but right now what we're looking at is assessing how we are going to mitigate and minimise those issues in order to avoid going back into that scenario, where long-term care homes and retirement homes are really resource-challenged. This is where we are trying to build capacity and looking at ways of providing those homes with additional human resources, personal protective equipment, and ongoing education.
As the second wave of COVID-19 approaches, likely around winter and flu season, what more can be done to mitigate its effects? What lessons can we take from the first wave?
Theresa Tam, who is the chief public health officer of Canada, has made clear that we really have to look at this collectively and make sure that Canada as a whole has this collective goal in mind. One thing which has been taken into account is the results of mathematical modelling, looking at what has happened and what a projected second wave might look like; and using that data to determine ways in which we can be better prepared. We are coming into our influenza season and there are several other respiratory viruses which have begun to circulate; schools are now starting to open and our children effectively act as little cesspools or petri dishes.
The mathematical modelling is focused on identifying the optimum ways of targeting and controlling the epidemic, as well as increasing the capacity of the healthcare system: in other words, not just looking at physical distancing, early detection and isolation of COVID-19 cases. What is also important is being able to identify and track close contacts of those who test positive, implementing quarantine where necessary, and preventing cases of the virus from entering Canada from abroad. Without any of those efforts in place to control the spread of the virus, the models that we have predict that around 70% of the Canadian population may acquire the disease. That is quite high.
What can be done to minimise the risk of infection in nursing homes and care facilities?
This is an area where we need to do more to build that capacity and ensure that there are adequate resources. It's not just a case of ensuring the appropriate ratio of staff to residents; those staff also need to be able to access adequate personal protective equipment – and they also need to know how to properly don and doff that equipment so that it is well fitted and safe. Much of this is covered in the basic fundamental education which is required of care workers in Ontario; and many of the other provinces are now reaching out to educators to deliver online learning on these issues for personal service workers operating in long-term care and retirement homes.
Can you tell me about any significant recent developments or innovations in the field of infection control in Canada?
This latest pandemic has certainly provided common grounds for all the IPAC professionals across Canada, and it's really led people to recognise the importance of infection prevention One of the areas which has been pretty significant in terms of innovation has been our processing of N95 respirators, and the ability to ensure that fit testing has been properly done.
At the minimum, Health Canada's evidence standards for N95 respirators still require demonstration of the following:
That use of the respirator greatly reduces the number of pathogens to which the user is exposed
That the respirator filter is fit
That performance is still being maintained
That the available evidence indicates no residual chemical hazards related to pre-processing of the equipment
Adequate labelling
Our supply chain was disrupted in April, when President Trump stopped [US manufacturer] 3M from shipping N95 respirators, which we had already purchased in agreement, to Canada; so supplies were really short in demand. All across Canada we had factories looking at how to adapt their manufacturing processes to provide N95 respirators and alcohol-based hand rub; and exploring how they could best provide additional support. This is where Canadians have really come together and been able to provide the sourcing that we did not have. The private sector has really stepped up; Fitbit is another large company here in Canada which has adapted to accommodate the production of personal protective equipment. It speaks to this important sense of unity: we're all in this together. We all have a collective goal in mind, which is to keep our fellow Canadians as safe as possible.
Barbara Catt
President
Infection Prevention and Control Canada
https://ipac-canada.org
This article is from issue 15 of Health Europa. Click here to get your free subscription today.