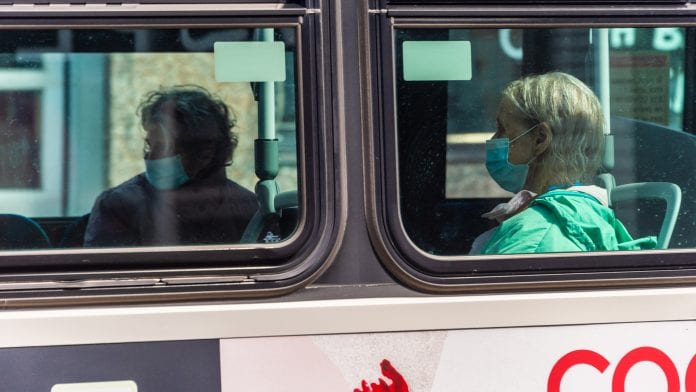 As Canada extends its travel ban, HEQ explores Canadian successes and failures in dealing with COVID-19 infection control.
Canada has extended its border closures to 21 August for non-essential travellers from the US and 31 August for travellers from all other countries, in hopes of staving off further outbreaks of COVID-19. Essential travel to and from Canada, including trade shipments, essential workers and approved temporary foreign workers, is still permitted. Chief Public Health Officer Dr Theresa Tam cautioned that Canadians are still at risk of contracting the virus if they breach the country's infection prevention guidelines, saying: "Summer doesn't make the virus go away. It is right there, waiting for an invitation to a party or gathering."
As of late July, Canada had reported 115,000 confirmed cases, with more than 100,100 recoveries and 8,900 deaths. One early confirmed case was Canadian Prime Minister Justin Trudeau's wife Sophie Grégoire Trudeau, who tested positive for the virus in mid-March; she has subsequently recovered.
Lockdown and infection control in Canada
Canada saw its first confirmed case of COVID-19 on 27 January; and in early February, the federal government took action to repatriate Canadians from the Wuhan province in China, where the virus appears to have originated. In March, prior to the World Health Organization's (WHO) declaration of a global pandemic, the government announced $27m in funding for research into potential outbreak management and infection control measures; and a further $1bn response fund to include economic support for Canadian provinces and territories, funding for research into COVID-19, and a contribution to the WHO.
Regional lockdown restrictions were overseen by provincial authorities with varying guidelines: in the Northwest Territories and the territory of Nunavut all social gatherings were banned, while British Columbia only restricted gatherings to 50 people or fewer; and Ontario permitted up to 100 people to gather in outdoor settings. Schools were closed across the country – apart from Quebec primary schools outside Greater Montreal. Restaurants and bars were closed in all the provinces and territories except the Northwest Territories; while some regions have permitted restaurants to reopen with reduced seating or social distancing measures, to date bars have only reopened in Ontario and Manitoba.
Long term care
While as a whole Canada can boast a lower rate of deaths from COVID-19 than the global average, 81% of the country's COVID-19 deaths occurred in long term care facilities for elderly and vulnerable patients – the highest proportion reported in June by the Organisation for Economic Co-operation and Development (OECD) in its analysis of data from 17 countries; and twice the OECD average. Prime Minister Trudeau said: "This report confirms what we all suspected: Canada is not taking care of our seniors as it should be."
Canada has a higher than average proportion of older patients living in long term care and assisted living facilities; and patient demographics in these facilities tend to skew older than in many other nations. Care facilities in Canada have fewer nurses and support workers per 100 patients than the global average; and chronic care home staff shortages in the provinces of Ontario and Quebec, further exacerbated by the onset of the pandemic, necessitated the deployment of medical staff from the Canadian army to provide additional staffing support. 36 military members deployed to care homes contracted COVID-19.
Medics attending the five worst affected care facilities in Ontario reported encountering 'deeply disturbing' breaches of hygiene and care standards, including facilities smelling of rotting food, cockroach and fly infestations, and elderly patients left unattended for hours, 'crying for help with staff not responding'. Staffing levels were insufficient, leading to high levels of burnout among remaining staff members; supplies of personal protective equipment (PPE) were inadequate, as was staff training on how to correctly wear PPE; and some homes placed patients who had tested positive for COVID-19 in rooms with patients who had not yet been infected. Patients at one facility had not been bathed in weeks.
Ontario Premier Doug Ford, whose mother-in-law lives in a long term care facility and had recently been diagnosed with COVID-19, called the report 'gut-wrenching', saying: "Reading these reports was the hardest thing I've done as premier. What we're feeling is little compared to the hardship these residents and their families have had to ensure – there's nothing worse than feeling helpless when it comes to caring for a loved one. This tragedy must serve as a wakeup call to our entire country: it's no secret that COVID-19 has taken a system with deep problems – a system that has been neglected for years – and pushed it to the brink."
Misinformation: a public health crisis
In May, researchers at Carleton University in Ottawa found that 46% of Canadians surveyed believed in at least one of four prevalent conspiracy theories regarding COVID-19:

• That a nasal rinse of saline solution can prevent infection;
• That drugs such as hydroxychloroquine, which has shown no positive effect on COVID-19 patients, can cure the virus;
• That the virus was artificially created in a laboratory in China; and
• That the virus is being spread deliberately to cover up the alleged adverse effects of 5G connectivity technology.

Anti-mask and anti-vaccination sentiments are also common, with some Canadian citizens protesting the mandatory wearing of masks in public spaces. Academics have suggested that changing government health guidelines, public uncertainty over the science behind the virus and infection control strategies, lockdown fatigue and the economic decline associated with lockdown measures have all contributed to the spread of conspiracy theories – another study, conducted at McGill University in Montreal, found that people who use social media as a primary source of news are more likely to encounter and believe misinformation and conspiracy theories. Around 16% of Canadians get their news primarily from social media sources. Associate Professor at the Max Bell School of Public Policy at McGill University Taylor Owen, the study's co-author, said: "There is growing evidence that misinformation circulating on social media poses public health risks. This makes it even more important for policy makers and social media platforms to flatten the curve of misinformation."
Aengus Bridgman, another co-author of the study and a PhD candidate in Political Science at McGill, added: "Platforms like Twitter and Facebook are increasingly becoming the primary sources of news and misinformation for Canadians and people around the world. In the context of a crisis like COVID-19, however, there is good reason to be concerned about the role that the consumption of social media is playing in boosting misperceptions."
COVID Alert
The Canadian federal government, in partnership with private sector technology firms, has developed a contact tracing app which alerts users when they may have been exposed to COVID-19. The COVID Alert app, launched on 31 July, uses code based on the Shopify app, security developed in collaboration with Blackberry, and exposure notification capability provided by Apple and Google. So far it is only fully functional in Ontario, but Canadians living in the other provinces are encouraged to download the app in order to facilitate an accelerated rollout over the next few months.
The COVID Alert app uses Bluetooth connectivity to exchange random codes between phones in close proximity to each other and alerts users when they have been near the code associated with a phone whose user has tested positive for the virus. It does not rely on GPS or location tracking and has no way of recording the user's personal details, contacts or health information; and Canada's Privacy Commissioner Daniel Therrien has released a statement commending the 'very significant privacy protections' the app offers and announcing his intention to download and use it.
This article is from issue 14 of Health Europa. Click here to get your free subscription today.