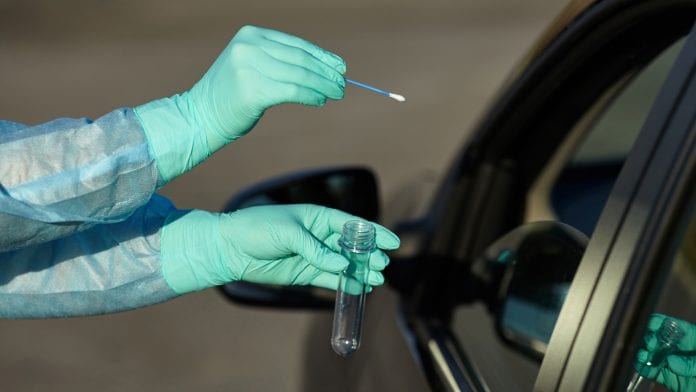 The COVID-19 detection kits market is estimated to reach $8.5bn (€7.19bn) by the year 2026.
According to a study conducted by Global Market Insights, Inc., the COVID-19 detection kits market is anticipated to garner noteworthy growth due to the increasing number of coronavirus cases registered worldwide. COVID-19 is a respiratory infection that is highly contagious and transmits through direct contact with an infected person or indirect contact with affected surfaces located near the immediate environment.
As of now, this virus has spread all over the world. Containing its spread is proven to be challenging for most developed as well as developing countries. In a bid to curb the spread of coronavirus, numerous countries are using COVID-19 detection kits that helps identify the symptoms of the disease in early-stage patients.
Countries with huge number of COVID-19 cases are currently going through grave public health problems. As a result, regulatory bodies like the US Food and Drug Administration (FDA) have decided to ease regulatory process for COVID-19 detection kits, following the Emergency Use Authorization (EUA) guideline. This has enabled manufacturers to launch their test kits in the market more quickly.
Immense popularity of RT-PCR assay kits
Rising incidence of COVID-19 around the world could play a crucial role in driving the demand for RT-PCR assay kits. The segment is expected to be more profitable and might achieve 96% of the overall market share within 2020.
As per the Centers for Disease Control and Prevention (CDC), nearly 0.6 million positive COVID-19 cases have been reported up to this date in the US and rising cases in the region may support the demand for RT-PCR assay kits. Alternatives for RT-PCR assay kits include immunoassay test strips/cassettes.
Escalating demand across APAC
The outbreak of COVID-19 in densely populated areas such as India and China could augment the Asia Pacific COVID-19 detection kits industry over the years. Estimates claim that the region's market is likely to observe nearly 21% CAGR by 2026.
Facilities in APAC have recorded some recurrence cases of COVID-19 after the successful containment of the virus, which could develop the need for COVID-19 detection kits in the future.
Implementation of lucrative business strategies
Companies operating in the COVID-19 detection kits market are implementing multiple growth strategies to expand their product portfolio and geographical presence by taking part in novel R&D initiatives.
For example, in March 2020, Hologic revealed that it will be receiving grant funding from the US government's Biomedical Advanced Research and Development Authority (BARDA) to scale up the production of COVID-19 detection kits, allowing it to cater to the proliferating demand.