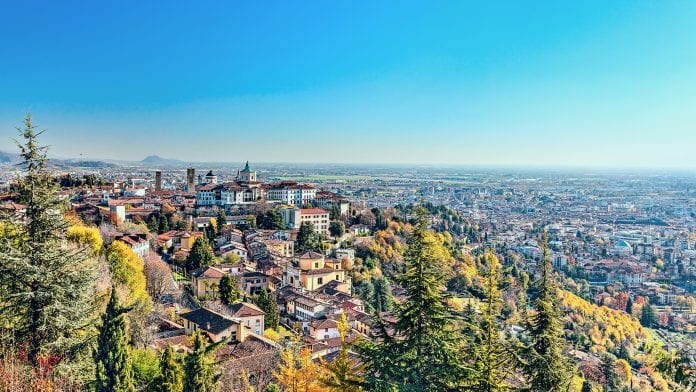 How have EU Member States responded to the COVID-19 pandemic?
On 13 March, following a rise in new cases of COVID-19 throughout Europe, the World Health Organization (WHO) announced that it now considered the continent to be the active centre of the ongoing pandemic: at this stage confirmed cases were doubling every two to four days across EU Member States. Infection rates and prevention measures have varied widely; the Statens Serum Institut in Copenhagen has established an observatory for excess fatalities, to optimise accuracy in reporting additional deaths from multiple countries which may have differing metrics for identifying and recording them.
HEQ examines the responses to the pandemic of key EU Member States.
COVID-19 in Italy
Italy confirmed its first cases of COVID-19 on 31 January, whereupon the government immediately suspended all flights to and from China and declared a national state of emergency. In the early stages of the pandemic, the country saw intense localised clusters in the Northern regions of Lombardy – which had 984 confirmed cases of COVID-19 by 1 March – and Veneto. Lockdown measures were implemented in the North in early March, followed shortly by a comprehensive national quarantine strategy: funerals and cultural events were prohibited; scheduled sporting events were cancelled; and non-essential businesses were closed. As of 3 August, Italy had 246,488 confirmed cases and 35,123 deaths from COVID-19.
Legal sanctions were introduced for Italians who breached the lockdown rules – under Italian law, the negligent spread of an epidemic is punishable by a prison sentence of up to 12 years – and in July Italian Minister of Health Roberto Speranza proposed involuntary trattamento sanitario obbligatorio (mandatory medical treatment) be applied to patients who refuse hospital treatment for COVID-19, saying: "I am evaluating with my legal department the hypothesis of compulsory health treatment in cases where a person must be treated but [refuses] to be. At the same time, my thoughts on how Italians have behaved during this crisis are positive, as without this fundamental harmony we would not have bent the curve."
The swift implementation of strict lockdown rules, combined with substantial government investment in the healthcare sector – since the pandemic began, Italy has almost doubled its intensive care units and recruited more than 27,000 clinical staff – appears to have had a tangible effect on the spread of the virus. Private sector businesses, including manufacturers of sportswear and car upholstery, breweries and publishers, have converted their operations to produce masks, ventilator components and hand sanitiser; and public observance of lockdown rules and mandatory mask-wearing measures has been high. Francesco Longo, Director of the Centre for Research on Health and Social Care Management at Bocconi University in Milan, said: "We had 60 million people in the same boat, and the national narrative was: 'when infections are under control everywhere, we'll reopen the entire country'. This gave a strong sense of mutual belonging."
Italy has now begun to ease its lockdown measures; and while the country is now beginning to see a minor uptick in cases which may indicate the start of a second wave, Italian healthcare workers and stakeholders are broadly optimistic that the next wave will be significantly less severe than the initial outbreak and that hospitals are now effectively prepared to deal with a rise in cases. Longo emphasised the importance of cohesion in shoring up clinical preparedness for a further wave of COVID-19 infection, saying: "The messages can't be contradictory. If you have 50% of the population respecting the rules and the other 50% does not, it's a mess – and then the virus wins."
COVID-19 in Spain
In early February Madrid's Head of Medical Emergencies, Dr Fernando Simón, announced that Spain would only have 'a handful' of cases. By late March Spain had overtaken Italy, which had been particularly badly hit in the early months of the COVID-19 outbreak, in numbers of deaths from the virus. Low rates of testing in Spain mean that the official figures – as of 3 August, Spain had reported 280,610 confirmed cases of COVID-19 and 28,436 deaths – are believed to be considerably lower than the actual number of cases. Data released by the Spanish government on 6 July indicated that up to two million people across the country could have been infected.
In the weeks before the Spanish government introduced a nationwide lockdown, a number of high- attendance events took place, including sports events, political party conferences and demonstrations around the country to mark International Women's Day on 8 March. In mid-March, the government announced a national 'state of alarm', the lowest of the three degrees of state of emergency outlined in the Spanish constitution, which permits a broader range of intervention by the government and the state-imposed restriction of movement and commerce. Public buildings and businesses were closed; travel between regions was halted; and border closures were implemented for all non-essential transport.
Equipment shortages, defective testing kits and overstretched, underprepared hospital infrastructure all exacerbated the crisis. Members of the military deployed to alleviate staff shortages in care homes reported elderly patients left 'totally abandoned', some of them dead in their beds. In Madrid, authorities were forced to establish a makeshift morgue at a closed ice rink.
Confirmed cases of COVID-19 in Spain dipped significantly in the wake of the lockdown measures but have now begun to rise again following the lifting of restrictions beginning in late June. On 4 August Spain registered its highest spike in new cases, with 5,760 cases reported in a single day; and the Aragon region – which registered the highest proportion of new cases – has reinstated closures of nightclubs and restrictions on public gatherings.
COVID-19 in Germany
In total, since the initial onset of the pandemic, Germany has reported 207,970 confirmed cases of COVID-19 and 9,202 deaths. In accordance with the country's National Pandemic Plan, overseen by federal and regional authorities, strategies to address the spread of COVID-19 were adopted in three distinct stages:
• Containment, which takes place in the case of clusters of infection: health authorities focus on intense testing and contact tracing;
• Protection, which is implemented once infection has spread further and from unknown sources – at this stage the focus is on extending infection control measures and protecting vulnerable people; and
• Mitigation of widespread infection, where authorities aim to 'flatten the curve' of cases needing intensive treatment in order to alleviate the burden on healthcare services.
• Schools, nurseries and sports events closed in mid-March, followed two weeks later by restaurants and non-essential services; several states enacted curfews and exercise restrictions. Nationwide testing and contact tracing programmes saw 160,000 people per week tested for COVID-19 in March, rising to 360,000 by May. The government announced wide-ranging aid packages for the sectors which were hardest hit by lockdown measures, including events companies, artists and cultural institutions.
Preparedness has been key to the relative success of Germany's response to the COVID-19 pandemic: the country spends around 11% of its gross domestic product (GDP) on its healthcare system; and ranks among the EU's top five Member States for numbers of doctors and nurses per capita. The existence of the National Pandemic Plan, ready for immediate implementation once the crisis had been identified, enabled swift action by the government; and widespread testing and contact tracing appear to have had a positive effect in slowing the spread of the virus.
Germany's anti-vaccination movement is widespread and vocal; and has now turned its attention to conspiracy theories surrounding COVID-19 and the search for a vaccine, with celebrity vegan chef Attila Hildmann accusing the German government of working on behalf of Bill Gates to promote the development of a surveillance state through mandatory vaccination programmes. In early August, around 20,000 demonstrators took to the streets in Berlin to protest mandatory mask regulations, which they viewed as a breach of their essential freedoms: police have since launched legal action against the organisers of the 'day of freedom' protest for breaching public hygiene rules.
This article is from issue 14 of Health Europa. Click here to get your free subscription today.