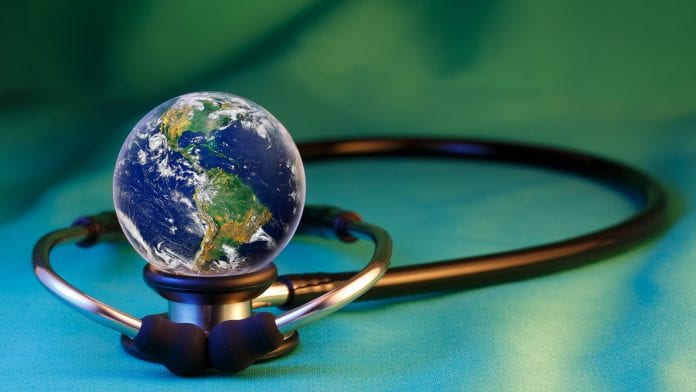 Leaders at the G20 summit committed to a series of actions aiming to accelerate the end of the COVID-19 pandemic across the globe, and to be ready for potential pandemics in the future.
The G20 underlined the importance of increased and diversified manufacturing, recognising the role of intellectual property in ensuring equity through voluntary licensing and knowledge transfer, as well as in the context of the flexibilities provided by the TRIPS agreement – with the EU implementing the use of compulsory licenses including for exports to all countries that lack manufacturing capacity.
President Ursula von der Leyen said: "This very first G20 summit on health marks the beginning of a new chapter in global health policy. World leaders strongly committed to multilateralism and global cooperation in health. This means, no export bans, keeping global supply chains open and working to extend production capacity everywhere. If we live up to these principles, the world will be better prepared for pandemics."
The Global Health Summit, co-hosted on 21 May by the European Commission and Italy as chair of the G20, brought together G20 leaders, heads of international and regional organisations, and representatives of global health bodies, to share lessons learned from the COVID-19 pandemic, and develop and endorse the 'Rome Declaration' of principles.
Preparing for the future
The EU will plan to propose the clarification and facilitation of the use of compulsory licences in crisis times; supporting the expansion of production; and trade facilitation and limiting export restrictions.
The need to address the funding gap of the ACT-Accelerator was also acknowledged, and it was agreed to extend its mandate to the end of 2022. The leaders further agreed on the need for early warning information, surveillance, and trigger systems covering new viruses and variants, enabling countries to detect and act much quicker before a pandemic can happen.
The need to ensure equitable access to vaccines and to support low and middle-income countries was also stressed.
Europe's contribution
'Team Europe' presented to the summit concrete contributions both to cover immediate needs and to build capacity in the medium term.
The European Commission has worked with industrial partners, which are manufacturing vaccines in Europe, to make available vaccine doses for low and middle-income countries, with one billion of the BioNTech/Pfizer, 200 million of the Johnson & Johnson, 100 million of the Moderna to be delivered to low-income countries at no profit, and to middle-income countries at lower prices by the end of 2021. Europe will also invest to equip Africa to produce vaccines itself, which currently imports today 99% of its own vaccines.
For this, Europe has launched an initiative to boost manufacturing capacity in Africa and access to vaccines, medicines, and health technologies, backed by €1bn funding from the EU budget. European development finance institutions, such as the European Investment Bank, will cover investments in infrastructure and production capacity.