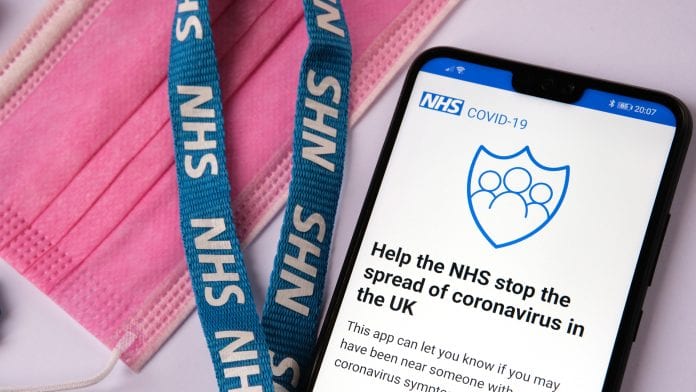 As a result of the COVID-19 pandemic, the need to access healthcare remotely has soared, and NHS Digital services have seen a huge increase in usage throughout 2020
Since the beginning of the COVID-19 outbreak, technology services provided by NHS Digital have seen unprecedented levels of activity by both patients and frontline staff.
The NHS website normally attracts around 360m visits a year – around 30m visits per month – making it one of the most used health websites in the world, but there have been an estimated 803m visits so far this year (as of 21 December 2020). In March alone, the website had 120m visits and since the end of January this year, there have been 160m direct visits to the NHS COVID-19 page.
Ben Davison, NHS Digital's Executive Director for Product Development said: "There's no doubting that 2020 has been a challenging year for the NHS. Our teams have had to work harder and faster than ever to cope with the huge public demand for the many digital technologies across the NHS.
"It's this technology that has enabled doctors, nurses and other health professionals to deliver care remotely where possible – freeing up time for those patients who need face-to-face care.
"It's this technology that is keeping people well while they isolate with good information and advice, and the ability to manage things like prescriptions remotely.
"We're fully expecting the numbers using NHS tech to continue rising in 2021, as the general public continues to play a key role in helping to ease the burden on our fantastic frontline services."
It is not just the website that has seen record numbers, there has been a surge in usage, across NHS Digital services.
The NHS app, which allows users to access a range of NHS services, such as ordering repeat subscriptions or making GP appointments, from a smartphone or tablet, has seen a 912% increase in users, from 192,676 people in December 2019 to 1,951,640 in December 2020.
The number of repeat prescription requests made via the app increased by 495%, from 45,931 in January 2020 to 273,351 in November 2020, and the number of patient record views rose by 321%, from 258,404 in January 2020 to 1,089,615 in November 2020.
NHS login which enables users to access multiple digital health and care services such as the NHS app, has also seen a dramatic increase in users, with the number of logins rising by 660%, from 238,638 in January 2020, to 1,815,220 by mid-December.
While the number of Electronic Prescription Service (EPS) nominations has increased by 25% in the last year, with numbers rising from 33.07m in December 2019 to 41.34m in December 2020.
There has also been an increase in the use of the NHS Pathways and NHS 111 online services.
NHS Pathways, the triage system that directs users to the most appropriate services available for them, was responsible for triaging 1,489,828 calls in November last year, which increased by 2.5% to 1,526,902 in November 2020.,
While the 111 online service, which allows patients to access urgent healthcare online and helps to manage the increasing demand for the 111 telephone services, recorded a 257% increase in sessions from June to November 2019 and June to November 2020.  Of the 3,569,917 sessions during this timeframe, 860,213 were COVID-19 related.
NHS staff have also been turning to technology during the pandemic and the Microsoft Teams software was made freely available to NHS organisations for a limited time period to help manage the increased risks associated with COVID-19.
Since the end of March, it has been used to send 108,811,363 chat messages and to host 24,288,376 meetings.