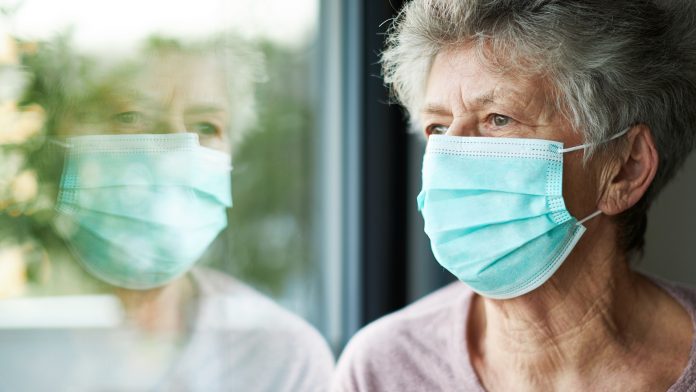 A new report on social isolation has discovered that depression and loneliness levels increased among older adults during the COVID-19 pandemic.
The link between poorer mental health and the COVID-19 pandemic is well established, with rates of thoughts and feelings associated with anxiety, depression, and loneliness growing. The novel research, conducted by researchers Laura Kadowaki and Andrew Wister from Simon Fraser University's Gerontology Research Centre (GRC), discovered that levels of depression and loneliness increased amongst older Canadians.
The report was prepared for the Federal/Provincial/Territorial Ministers Responsible for Seniors Forum.
Investigating COVID-19 and depression and loneliness
Researchers collected data from participants in the Canadian Longitudinal Study on Aging (CLSA) a national, long-term study that follows around 50,000 individuals from across Canada, between the ages of 45 and 85 for at least 20 years.
The data illuminated that older women were most impacted by feelings of depression and loneliness. Those aged 65 to 74 years old experienced a 67% increase in loneliness and a 4% increase in depression.
Furthermore, the researchers discovered that rates of depression and loneliness also increased amongst men aged 65 to 74 by 2% and 45%. Women and men in the older age group, from 75 to 84, reported a notable but smaller increase in loneliness of 37% and 33% respectively.
The CLSA COVID-19 research also revealed that about two-thirds of women over the age of 65 felt separated from their families during the pandemic, compared to slightly over half of the older men that age. Amongst all ages and gender groups, about 22% felt they were unable to access health care.
The researchers discovered risk factors for increased levels of depression and loneliness in older adults in Canada, including:
Older adults living alone were at risk of experiencing loneliness during the pandemic;
Low-income older adults living in social housing or assisted living settings were more vulnerable to loneliness;
Those living with dementia;
Those living in rural or remote areas;
Indigenous peoples, ethnic minorities, and immigrant older adults; and
LGBTQ2 identified individuals and informal caregivers.
 Effective interventions are vital
Interventions are necessary to mitigate depression and loneliness in all generations. These programmes should be tailored to linguistic and cultural requirements and delivered in various formats, such as virtually.
"There is a need for digital technology education and training programs for older adults to address the existing digital divide," said Wister, GRC director. "Participation in virtual group fitness classes can help reduce social isolation and help keep older adults healthy. Ensuring all Canadians have access to low-cost home internet and free internet in public spaces should be a priority."
Social activities, education sessions and befriending programmes could be a solution for reducing the risk of depression and loneliness. However, improving staffing levels and capacity in long-term care homes could also support the agenda of improving social isolation for older adults.
Recommended Related Articles