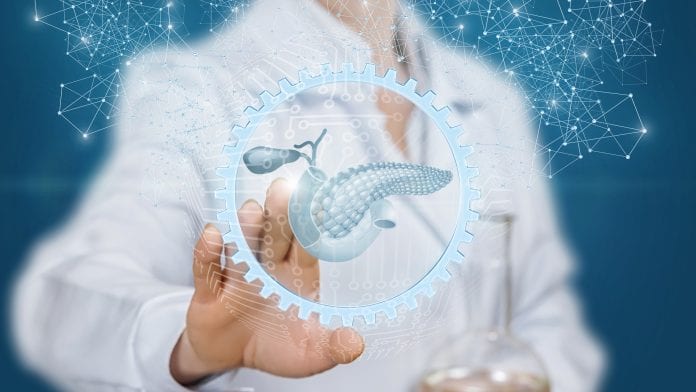 A new report has highlighted how COVID-19 is an opportunity for digital innovation in diabetes care.
As the pandemic forces healthcare systems across the globe to respond rapidly to the crisis, many are adopting digital solutions such as digital medicine products, telehealth, and remote monitoring. A new report, published by IQVIA, has now highlighted how the COVID-19 pandemic is also an opportunity to transform diabetes care with digital innovation.
The COVID-19 virus is having a disproportionate impact on people with chronic health conditions, and patients with diabetes are at high risk of serious illness from the virus. The first study of diabetes patients who had contracted the COVID-19 virus, published in Diabetologia, showed that 10% of diabetes patients die within seven days of hospital admission and that BMI, but not long-term glucose control, was associated with the deaths.
Digital innovation in diabetes care
The current health crisis is forcing innovation in healthcare and the IQVIA report highlights that 'the application of human data science techniques will be crucial to track the associations between COVID-19 infection and chronic conditions such as diabetes.'
Managing diabetes has been made easier by recent developments in digital medicine products and smart diabetes management. One such diabetes treatment is a wearable patch that can monitor insulin levels, however, managing the condition can be difficult when face-to-face care is restricted.
The report emphasises how new, digital tools 'may relieve some of the psychosocial challenges facing people with diabetes and improve quality of life', noting that 'data generated on glucose levels through digital medicine products allows for remote monitoring and analysis of trends critical to the management.'
Getting the best out of digital medicine
In order to utilise digital medicine effectively, the healthcare ecosystem may need to shift, including payer and market approval assessment paradigms, user experience, and data privacy and security, among others, according to the report.
It states: 'Unlocking the value of these new approaches hinges on optimally understanding and harnessing new digital medicine products to advance healthcare delivery and healthcare policy. There are several issues across the healthcare ecosystem that impact access to and optimal use of these digital medicine products. These include issues related to reimbursement, the adoption of new technologies, data privacy and security, and most importantly, the experience of people with diabetes using these digital medicine products.'
Digital healthcare for diabetes is also beneficial from a psychosocial perspective, says the report, through 'reduced anxiety, improved sleep, improved confidence, and an increased sense of relief or "time-off" from diabetes demands', and economically can significantly reduce medical costs.