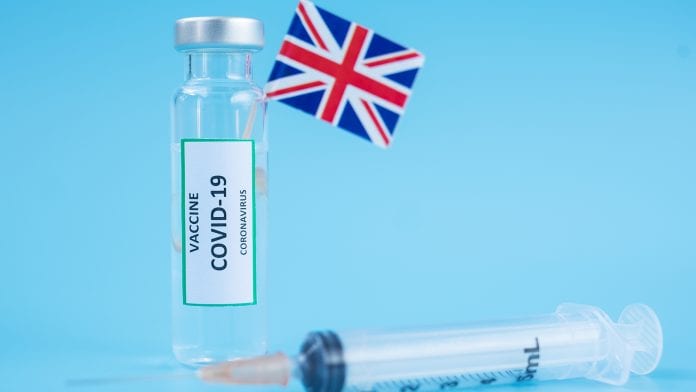 The UK has taken the precautionary measure of adding COVID-19 to its Vaccine Damage Payments Scheme so people will be able to access financial assistance if the vaccine causes severe disability.
The first batch of Pfizer/BioNTech's vaccine has now arrived in the UK which is the first COVID-19 vaccine authorised for use in the country by the Medicines and Healthcare products Regulatory Agency (MHRA) after no safety concerns were reported in its clinical trials. In advance of a rollout of an authorised vaccine, and in line with other immunisation programmes, the UK Government is taking the precautionary step to add COVID-19 to the Vaccine Damage Payments Scheme (VDPS) to ensure that if anyone is severely disabled by a COVID-19 vaccine they will be able to access financial assistance.
The VDPS is a safety net to help those who have, in extremely rare circumstances, experienced harm due to receiving a government-recommended vaccine, and consists of a one-time, tax-free payment of £120,000.
A precautionary measure
The step is a precautionary measure, and numerous diseases have been added to this programme, including HPV, Meningitis B., and H1N1 (swine flu). In 2010, the Pandemrix vaccine was administered for swine flu, which has now been shown to cause an increased risk of narcolepsy. Public Health England ran a major study for the Pandemrix vaccine and found that in four to 18-year-olds, one in every 55,000 of this vaccine caused the chronic sleep disorder.
MHRA will keep the safety of Pfizer/BioNTech's vaccine, for which no safety concerns have been reported to date, under continual review.
The government will also amend the eligibility requirements for the VDPS, which usually only qualifies vaccines administered as part of childhood immunisation, to ensure that adults who are administered a COVID-19 vaccine in the UK or Isle of Man, or as part of an armed forces medical treatment, will also be covered by the scheme.
Deputy Chief Medical Officer for England Professor Jonathan Van-Tam said: "We are extremely confident in the effectiveness and safety of our immunisation programmes. We will not be rolling out a COVID-19 vaccine unless it has met robust standards of safety, effectiveness and quality and is authorised for use by the medicines regulator, the MHRA. The UK has one of the most comprehensive immunisation programmes in the world, and sensible routine precautions such as these form a huge part of our global-leading standards in safety."
On Wednesday, 3 December, it was also reported that the UK Government has granted legal indemnity to Pfizer so it can roll out the vaccine – meaning the company cannot be sued for any problems that result from the vaccine.
When approached by Health Europa for comment, Pfizer said it is not commenting on the details of its agreement with governments.