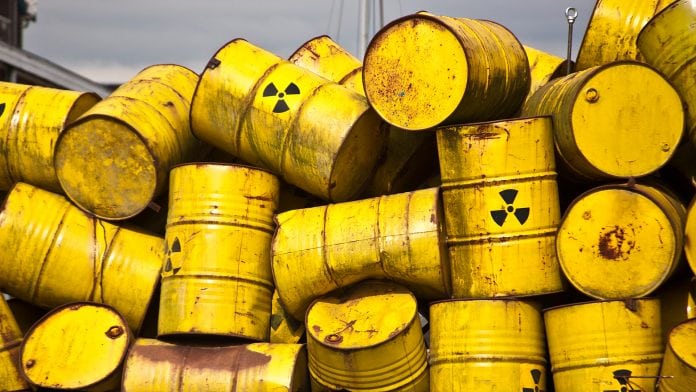 Criminal investigation launched after an accumulation of medical waste, including body parts was permitted to build up at six UK disposal sites.
Late last week it had been reported that medical waste including human body parts from hospitals had not been disposed of in a timely fashion by contractor Healthcare Environmental Services. According to the Environment Agency, the firm was in breach of permits, therefore a current criminal investigation is being conducted by the Scottish Environment Protection Agency, who is now monitoring two sites where enforcement notices have been issued.
NHS waste backlog of medical waste
The contractor, Healthcare Environmental Services, is required to remove medical waste, however in this case, waste of a significant number was not completely removed from hospitals in England and Scotland. The medical waste, stored in secure and refrigerated containers, was being held at five sites across England and one in Scotland.
The initial problem was first reported by the Health Service Journal (HSJ), claiming that the disposal company was blaming the backlog on a scarcity of high-temperature incinerators.
Criminal investigation and disposal options
English Health Secretary Matt Hancock led the meeting discussing the issue, whereby the Environment Agency in England said it had found Healthcare Environmental Services to be in breach of environmental permits at five sites which deal with clinical waste.
Reporting to the BBC, a spokesperson from the Environment Agency in England said: "We are taking enforcement action against the operator, which includes clearance of the excess waste, and have launched a criminal investigation."
"We are supporting the government and the NHS to ensure there is no disruption to public services and for alternative plans to be put in place for hospitals affected to dispose of their waste safely."
At one site in Normanton, West Yorkshire, excess waste levels reached 350 tonnes in September, the HSJ reported.
This is five times more than the company's 70 tonne limit.
Is this of public concern?
With the hundreds of tonnes of human body parts and medical waste piling up, there is no concern for the health of the public.
A Department of Health and Social Care spokeswoman emphasises that: "There is absolutely no risk to the health of patients or the wider public."