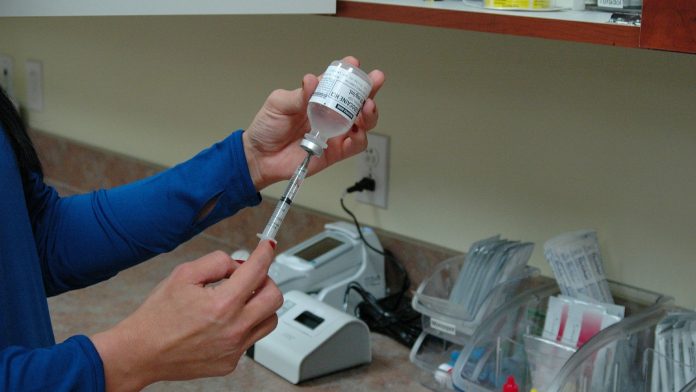 German-based biopharmaceutical company CureVac has been awarded two new grants from the Bill & Melinda Gates Foundation to continue helping develop influenza and malaria vaccines.
It was announced this week that CureVac is to continue its collaboration with the Gates Foundation and design mRNA-based influenza and malaria vaccines.
These vaccines, which are flexible in their applications, can be rapidly produced and have the potential to address several global vaccine challenges.
Influenza's biggest challenges
Influenza on the whole is an annual global health concern, and the latest flu season, with its H3N2 strain, was one of the most problematic in recent times.
The World Health Organization (WHO) estimates that influenza leads to approximately 290,000-650,000 deaths annually. The difficulty is that the flu virus continually mutates, therefore making it harder to accurately predict which strains will be most virulent.
There are plans to develop an mRNA-based universal flu vaccine offering the longevity of protection against all influenza A strains for multiple seasons, which could replace the seasonal vaccine and eradicate the need to develop a new vaccine every year.
Malaria parasite the biggest threat
In regard to Malaria, according to the latest WHO estimates, there were 216 million cases and 445,000 deaths in 2016 from the disease.
CureVac and the Gates Foundation plan to develop an mRNA-based vaccine which targets the parasite that's the greatest threat to humans, Plasmodium falciparum.
Making a difference to millions of lives
Co-founder and CEO of CureVac Ingmar Hoerr, PhD, commented: "We're pleased that the Bill & Melinda Gates Foundation has expanded our ongoing collaboration to include influenza and malaria, two of the largest global health challenges.
"Successfully exploring the potential of the mRNA platform for development of a universal flu vaccine would be a consequential achievement, benefitting much of the world's population.
"Our mRNA platform enables the cost-effective and fast manufacturing of vaccines to prevent these and other serious diseases, potentially making a difference in the lives of millions of people around the world."
Recommended Related Articles