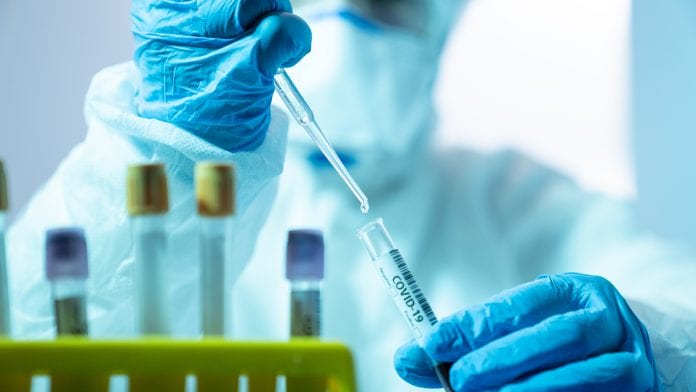 A new state-of-the-art lab in the UK will test the effectiveness of vaccines against new variants of COVID-19.
The new testing lab based at Porton Down will see a £29.3m investment through the UK's Vaccine Taskforce and test how effective existing COVID-19 vaccines are against variants and help to develop new ones designed to fight against specific variants. The funding will help to fast-track variant vaccines by increasing the site's current capacity from 700 to 3,000 blood samples tested a week.
According to Health Secretary Matt Hancock, the lab will "future-proof country from the threat of new variants."
Protecting against variants
Although research suggests current vaccines provide some protection against the Kent and South Africa variants, this expanded lab testing capacity will ensure the UK is in the best possible position to respond to new threats from COVID-19 as quickly as possible. The government is working with existing and new suppliers to design vaccines targeted at emerging variants of concern.
Health and Social Care Secretary Matt Hancock said: "The UK has proven itself to be a world-class force in the production of COVID-19 vaccines, with the Oxford/AstraZeneca, Novavax, and Valneva vaccines all researched, developed, or manufactured on British soil.
"We've backed UK science from the very start of this pandemic and this multi-million-pound funding for a state-of-the-art vaccine testing facility at Porton Down will enable us to further future-proof the country from the threat of new variants. We are committed to supporting the UK's flourishing life-sciences industry and this announcement is yet another critical way we will build back better to protect the country over the coming months and years."
Minister for COVID-19 Vaccine Deployment Nadhim Zahawi said: "Our vaccination programme has so far saved thousands of lives, but it's vital we put in place robust support for the programme for the future. This funding will allow us to increase the testing capacity at Porton Down with a new innovative facility and ensure our COVID-19 vaccines are effective against any future variants of concern.
"The UK remains at the forefront of vaccine research and development, and today's announcement will further cement us as a global frontrunner in our future response to COVID-19. All vaccines being used in the UK have met the independent Medicines and Healthcare products Regulatory Agency's (MHRA) strict standards of safety, effectiveness, and quality."