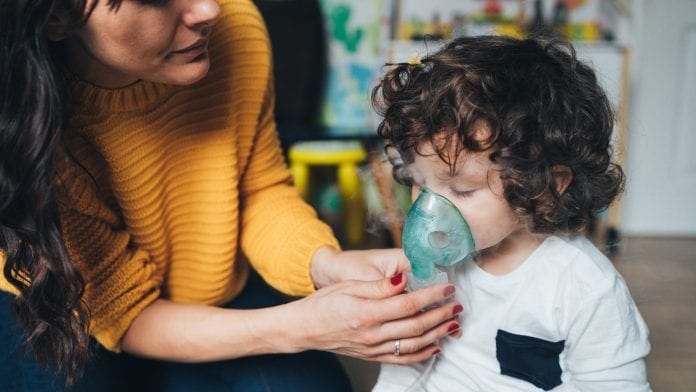 The Cystic Fibrosis Foundation aims to deliver treatment, care and – eventually – a cure for CF.
Cystic fibrosis (CF), which affects more than 70,000 people worldwide, is a genetic progressive condition which causes thick, sticky mucus to build up in the lungs and digestive organs. Patients with cystic fibrosis are at heightened risk of infection, inflammation and respiratory failure; and the fertility of male patients can be affected by the disease. While the symptoms of cystic fibrosis can be treated with medication, nutrition therapy, physiotherapy and exercise programmes, there is as yet no cure.
The Cystic Fibrosis Foundation is a US-based non-profit dedicated to finding a cure for cystic fibrosis and providing care and support for patients living with the disease. Through its 'venture philanthropy' business model, which applies the principles of venture capital finance to charitable and humanitarian endeavours, the Foundation has been able to provide financial support for the development of virtually all CF-specific drugs currently available. A spokesperson from the Cystic Fibrosis Foundation speaks with HEQ about the Foundation's work and the ongoing search for a cure to cystic fibrosis.
Has the COVID-19 pandemic had a significant impact on the welfare of cystic fibrosis patients in particular?
We are aware that the coronavirus (COVID-19) outbreak is causing significant concern, particularly within the cystic fibrosis community. Overall, we are encouraged to see that people with cystic fibrosis who test positive for COVID-19 appear to be doing better than expected. However, it is possible that people with CF could develop more severe symptoms, so we continue to strongly urge people with CF to take special care to avoid exposure.
People with cystic fibrosis have been uniquely positioned to face COVID-19 because in their daily lives, infection prevention measures help them stay healthy. Based on evidence that people with CF are at much greater risk for getting and spreading dangerous germs to one another, infection prevention and control guidelines intended for the CF community encourage frequent hand washing and social distancing from other people with cystic fibrosis.
As of mid-August there have been 161 cases reported to the CF Foundation Patient Registry. Most people have been able to recover at home. We are gathering information through the CF Foundation Patient Data Registry to understand any long-term impacts.
What can you tell me about the CF Foundation's 'Path to a Cure' challenge?
The Foundation's 'Path to a Cure' is our $500m research agenda to accelerate and deliver both treatments for the symptoms of cystic fibrosis for every person with the disease and, eventually, a cure.
Current therapies have significantly improved the lives of many people living with CF, but there are still people who do not have an effective treatment for their CF mutations. With Path to a Cure, the Foundation is challenging potential collaborators to submit proposals that will accelerate the pace of progress in CF drug discovery and development.
Path to a Cure centres around three core strategies to address the underlying cause of CF:
•          Repairing broken cystic fibrosis conductance regulator (CFTR) protein
•          Restoring CFTR protein when none exists
•          Fixing or replacing the underlying genetic mutation to address the root cause of CF
Our most recent step on the Path is a new collaboration with Longwood Fund, a biotech-focused venture capital firm, to accelerate innovative therapies for cystic fibrosis. Together, Longwood and the CF Foundation are dedicating resources to advance projects with transformative potential and incentivise early stage companies to prioritise CF drug discovery and development. The Foundation has committed $20m to the collaboration.
With our Path to a Cure challenge, the Foundation looks forward to driving progress toward our goal of a cure for cystic fibrosis. Interested industry collaborators may learn more about funding opportunities on cff.org.
Could personalised and gene-based treatments play a significant role in the future of cystic fibrosis treatment?
Personalised, mutation-specific treatments already play a significant role in the treatment of cystic fibrosis; and we believe they will continue to do so with the arrival of gene-based treatments. The majority of people with CF are eligible for four different drugs, known as modulators, which target their specific mutations. These modulators act on the dysfunctional CFTR protein, which is the underlying cause of CF.
For those who are not eligible for modulators, we are funding multiple scientific approaches to advance the next generation of transformative breakthroughs in CF through our Path to a Cure initiative. These approaches include developing treatments that override so-called 'stop mutations', which prematurely halt production of the CFTR protein, as well as genetic-based therapies that repair or replace the CFTR-encoded messenger RNA or DNA that is used as a template to create the CFTR protein. The latter genetic-based treatments could potentially help all people with CF, regardless of their mutation, and hold the greatest promise of a cure.
Can you tell me about any significant recent developments or innovations in the treatment of cystic fibrosis?
In October 2019, the US Food and Drug Administration (FDA) approved the first modulator therapy to treat people with CF aged 12 and older who have at least one copy of the F508del mutation, the most common mutation in cystic fibrosis. The approval of Trikafta® represents one of the most important therapeutic advancements in the history of CF, offering a treatment for the underlying cause of the disease that is significantly more effective than current modulator therapies and can be used by a much larger segment of the CF community.
In clinical trials, Trikafta showed dramatic improvements in key measures of the disease, including lung function, sweat chloride, and quality of life. Patients specifically report improvements in their respiratory symptoms, with reduced cough and mucus production, and improved pulmonary function and energy.
What should be done at a policy level to drive innovation and ensure patients are able to access the most effective treatment options in the United States?
Highly specialised care and innovative therapies have added decades to the lives of those living with cystic fibrosis – progress that was previously inconceivable with the disease many years ago. This progress would not be possible without the concerted, focused efforts of those driving innovation in CF care and treatment.
It is more important than ever that stakeholders across the board continue to support investment in new research and therapeutic development, but we need to make sure innovative treatments are accessible and affordable to those who need them. For our part, the Foundation supports a robust pipeline of therapies which target CF from every angle. We also champion policies that drive innovation and aid regulators in their efforts to provide thorough reviews of new treatments in a timely manner. We advocate for investments in basic science research as well as a well-resourced FDA, to help ensure the new drugs are safe and effective.
In order to ensure broad access to affordable treatments, we engage and educate policymakers and patients about CF, sharing evidence on our care model and making sure the patient perspective is central to conversations around access.
Cystic Fibrosis Foundation
www.cff.org
This article is from issue 15 of Health Europa. Click here to get your free subscription today.