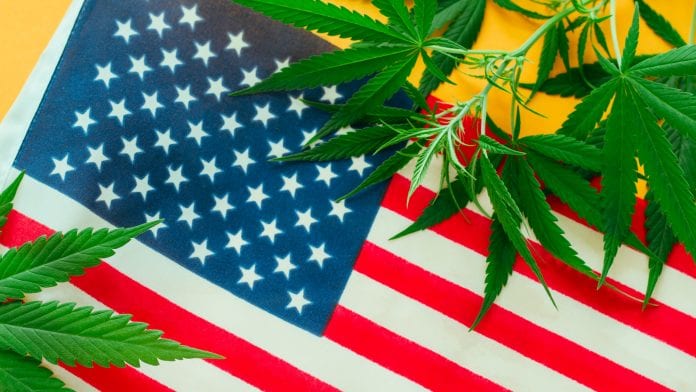 In this article Dana Rohrabacher discusses federal cannabis legalisation nationwide and looks at the economic and health benefits of lenient cannabis policy.
Many citizens in the United States are hoping for federal cannabis legalisation nationwide, and that would certainly be fantastic. I believe that we will see the removal of federal cannabis prohibition in the USA, and cannabis policy will be left to individual states to decide.
Perhaps the federal government should only be involved in the regulation of cannabis in terms of overseeing interstate commerce in a way that is similar to other agricultural crops. Cannabis policy is clearly a states' rights issue. In my opinion, a federal policy that protects all state cannabis laws, similar to what my legislation did for state-level medical cannabis programmes in the US, has a great chance of passing in the next few years.
While some may argue that there have been signs to suggest that President Trump may not support the federal legalisation of cannabis, I do not believe that he is opposed to cannabis reform. Indeed, he made that clear when he stated that if a sensible cannabis legalisation bill reached his desk, he would likely sign it. The fact of the matter is that the burden really falls on Congress to pass a bill and send it to the President's desk. I think that when that happens, President Trump will sign the legislation, just as he signed the 2018 Farm Bill that legalised hemp in the US.
Benefits of lenient cannabis policy
There are economic and health benefits to a more lenient policy on cannabis. Colorado was the first state to allow legal adult use cannabis sales in the US. Between 2014 and 2019 Colorado's cannabis industry generated $1.2bn in public revenue. That is just one state. Now, imagine if all 50 states were also allowing legal cannabis sales. Jobs would be created and local economies would receive significant boosts in all legal cannabis states.
The potential economic benefits are undeniable and abundant. Thousands of studies have found that cannabis is an effective and safe medicine. Cannabis reform doesn't just help generate revenue – it also helps suffering patients receive safe access to a proven medicine.
As more states move towards legalising medical and adult use cannabis, federal tax and banking laws need to evolve to reflect the needs of the industry. Cannabis companies are paying a ridiculous amount of federal taxes and that needs to stop.
Companies are seeing their bank accounts frozen, if they are even lucky enough to get an account in the first place, and that also needs to stop. Cannabis companies that are complying with state laws should be afforded the same deductions and access to the US banking system as any other business that is complying with state laws. 280E reform doesn't receive enough attention, despite being an extremely important issue. A lack of banking access creates logistical issues for cannabis companies that need to figure out how to store large amounts of cash, and it creates public safety issues for everyone else because cannabis companies are targets for criminals. Cannabis companies should be able to put their cash in banks and pay a fair federal tax rate with a bank cheque.
We need better education
US policymakers perhaps need to be better educated on the scientific background of the medical applications of cannabis. Cannabis policy should be led by what the science says. Prohibition has clearly failed, and it is time for a more sensible approach. Educating lawmakers takes time. The same is true for their constituents. It is all about educating the masses, which is happening; albeit slower than many would like, including myself.
Dana Rohrabacher
Guest author
US House of Representatives 1989-2019
This article appeared in the second issue of Medical Cannabis Network. Click here to get your free subscription today.