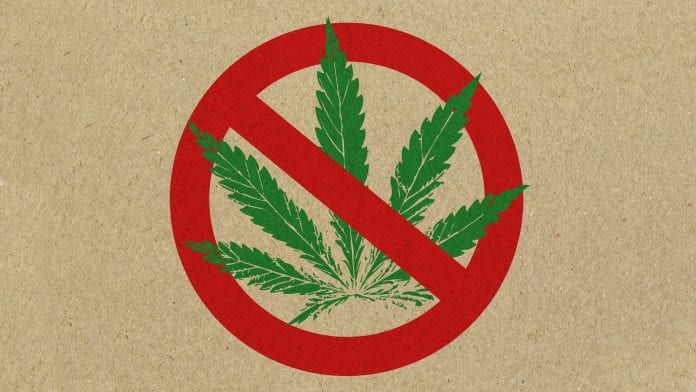 Cannabis has been used for medicinal purposes for centuries, but despite the therapeutic benefits of the plant, international regulators ultimately deemed it unsafe for the public due to its marijuana derivative for many years.
There are many unhelpful cannabis stereotypes pushed by politicians and media that prevent people from accessing this medicine. The marijuana plant, which is part of the cannabis family, is linked to containing the majority of THC cannabinoids, which cause the psychoactive effects that cannabis is generally associated with.
However, extensive research and studies have revealed that cannabis can be successfully used to treat a variety of medical conditions. For example, researchers suggested that cannabis can effectively be used as an alternative to traditional opioids to treat moderate to severe pain.
Cannabis stereotypes
A study published in the Journal of Psychoactive Drugs evaluated over 1,000 subjects taking legal marijuana. Among the participants, 65% of the people said they were taking cannabis for pain treatment and 80% of the group found it very or extremely helpful.
As a result, this led to 82% of the group reducing or eliminating their over the counter (OTC) medication intake. Notably, 88% of the group mentioned that they were able to completely stop taking opioid painkillers. Furthermore, 74% of the subjects said that marijuana helped them sleep better.
Chronic pain and insomnia are two of the most prevalent medical conditions that adults suffer from and Dr Gwen Wurm, Assistant Professor of Clinical Pediatrics at the University of Miami Miller School of Medicine, highlighted that 20% of American adults suffer from chronic pain and one in three do not get enough sleep in general.
Furthermore, as research and studies continue to better develop our collective understanding of the plant, scientists are debunking the cannabis stereotypes. This, in turn, is driving the large influx of first-time users to the cannabis industry.
Global legal market
As such, according to data compiled by Zion Market Research, the global legal marijuana market was valued at USD 16.71 Billion in 2017. By 2024, the market is projected to reach USD $62.96bn (~€57.15) while registering a CAGR of 21% during the forecast period between 2018 and 2024.
More than half the US has legalised cannabis for medical purposes and Canada had moved to legalise medical cannabis for specific medical purposes back in 2001.
Health Canada split medical patients into two different categories based on their medical diagnosis: Category 1 patients are eligible for a medical cannabis prescription if they suffer from severe pain, muscle spasms, anorexia, weight loss, nausea from cancer, HIV/AIDS, and epilepsy. Meanwhile, Category 2 patients are those who have debilitating symptoms of medical conditions, other than the ones listed in Category 1.
Since then, the Canadian government had fully legalised adult-use cannabis in 2018, but still imposes regulations and certain restrictions on cannabis-based products.
These emerging products are expected to deliver annual revenues of more than CAD $2.5bn (~€1.71) and generate higher profits for retailers than cannabis products that are already legal, according to Deloitte's annual cannabis industry report, such as regular flower.
Notably, certain Canadian provinces, such as Ottawa, are already finalising their regulations in anticipation of the legalization of alternative cannabis products. However, although Health Canada did not release any further comments on the matter, the Canadian federal government noted that the legalisation of edibles, extracts, and topicals will come to pass "no later than October 17, 2019".
Deloitte also expects more first-time users to end into the industry and try cannabis for the time following the legalisation as cultivators and producers are beginning to ramp up operations in efforts to create a large inventory for the future.