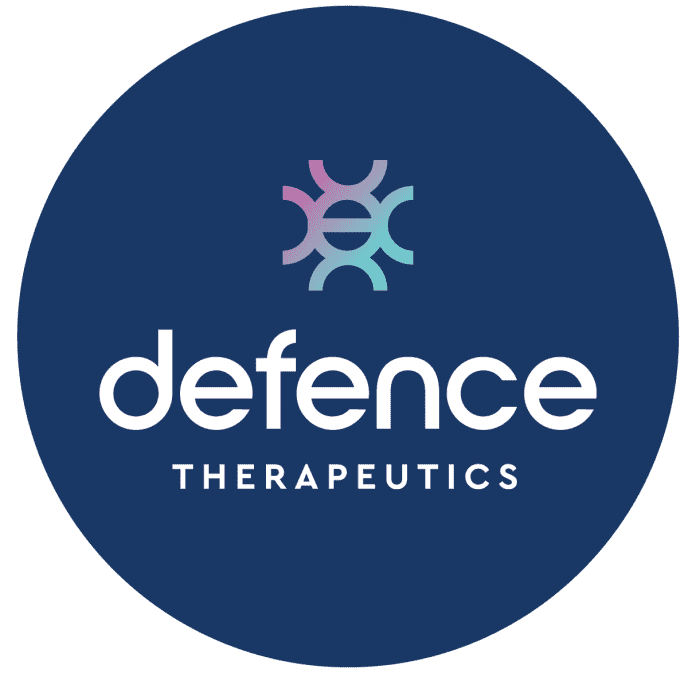 In this article, we examine the future landscape of the Biotech sector, looking at the companies Defence Therapeutics, MorphoSys, BioNTech, and Pfizer.
Infectious diseases are diseases transmitted by pathogens such as bacteria, viruses or fungi. Depending on which organs and body parts they affect, they can cause very different symptoms. In Covid-19, we are dealing with a problematic initial situation because not every infected person has apparent symptoms at all. Moreover, the virus can also be transmitted from vaccinated individuals to the next host without any problems. That shows the high relevance of testing, despite increasing vaccination rates. On the one hand, the biotech sector is concerned with diagnostic procedures and, on the other hand, with suitable vaccinations to best prepare our immune system for the fight. In the current pandemic, the coming winter will also indicate the overall effectiveness of vaccines.
MORPHOSYS – AFTER THE SELL-OFF, THE SPIRITS ARE DIVIDED
A good mood is different! After the sell-off of a full 65% from the high of around €125 exactly one year ago, the tide just will not turn. For investors, it is disappointing that a recovery movement starts at €44 and seems to end already near €47. Systematica Investments Limited, a hedge fund founded by Leda Braga in 2015, slightly increased its short position from 0.60% to 0.70% of MorphoSys AG shares on August 2, 2021. All reported net short positions currently add up to 4.64% of the outstanding capital.
At the end of July, MorphoSys published its financial figures for the past quarter. Earnings per share of €0.590 were reported, compared to a loss of €1.62 in the same quarter of the previous year. Sales increased by 108% year on year to €38.2 m. Based on the unaudited consolidated results for the first six months, consolidated sales are now expected to be in the range of €155 to €180 m; previously, the range was €150 to €200 m.
The updated sales forecast primarily reflects the reduced planning for Monjuvi product sales. In mid-July, the acquisition of Constellation was completed. For this, MorphoSys is putting $1.7 billion on the table. The analysts at Independent Research have doubts about the strategic and financial sense of the transaction. One gives up secure cash inflows and buys a pipeline with high development needs. The experts expect a loss per share of €8.76 in 2021 and a loss per share of €6.50 in 2022.
The €48.5 mark offers itself as a short-term trading stop-buy for a price recovery from a chart perspective. However, we do not expect more than 10-20% upside here.
DEFENCE THERAPEUTICS – CANCER RESEARCH WITH GOOD PROSPECTS
To improve the treatment of people with cancer, numerous scientists and research groups are working on finding starting points for new treatment options. Thanks to the efforts of cancer experts, many discoveries have been made in cancer research in recent years. Innovative strategies from basic research have thus been transferred into clinical practice. However, progress in cancer research is fought for with many small steps. Every piece of the puzzle, no matter how small that contributes to the understanding of cancer, is a success.
Defence Therapeutics is a young biotechnology company based in Canada driving the development of next-generation vaccines and ADC compounds based on its proprietary Accum platform. Since BioNTech/Pfizer and Moderna vaccines have been used as recognised protection against infections, mRNA technology has also increased worldwide. Defence's ADC preparations are similar in their dosed use of messenger molecules, and this knowledge can now be applied to cancer therapy.
Defence's new anti-cancer formula hides behind the acronym AccuVAC-D001. With the help of adapted antigens, Accuvac can activate the body's immune system in a more targeted manner and increase the migration of T cells towards the cancerous tumour. Tests to date have shown that the growth of cancerous tumours has stopped entirely. This process has been subjected to a triple check, resulting in sustained 100% protection against further tumour growth. Defence Therapeutics has now turned its attention to the therapeutic area of breast cancer, where the active ingredient Accum-T-DM1 is being used.
With the help of the Accum technology, the scientists were able to find tremendous approaches in cancer therapy and initiate the development of a specific protein-based vaccine against Covid-19. The vaccine proved to be highly immunogenic in rodent testing, which always precedes testing in human patients. Antibodies were still detectable after 16 weeks and were even sufficient to neutralise re-injected Covid-19 viruses. These tests initiated preclinical development and prepared the Phase 1 trial for the vaccine.
Defence Therapeutics is a stock with the outsized potential for many observers if the clinical trials confirm previous observations. After its initial listing in May 2021, the Company can already look back on an excellent share price performance, approving its promising pipeline in immunotherapy. Should AccuVac pass clinical trials with flying colours, there will be a run on the DTC stock which can still be bought today at $6.30CAD.
BIONTECH AND PFIZER – TOGETHER TO VACCINE HEAVEN
Shares of the world's largest 19 vaccine maker continue to climb. If one would have expected a slowdown in the increase rates, BioNTech has taken the cake with a rally of 60% in just four weeks. The reasons for BioNTech's ever-rising share prices are manifold: the prospect of booster vaccinations starting soon, soon also for children and adolescents, and the prospect that the mRNA technology could also become marketable for other areas of application. Currently, the vaccination of adolescents is being discussed in Germany and other countries for the start of school after the summer vacations, and approval from the European Medicines Agency (EMA) has already been obtained.
The Corona vaccination, marketed jointly with the German Company BioNTech, makes Pfizer's coffers ring louder than originally thought. The US pharmaceutical company recently raised its sales forecasts to present its quarterly balance sheet and raised its annual targets once again. According to the latest calculations, the Company now expects revenues from the vaccine of around $33.5 bn, up from $26 bn a few weeks ago.
The Mainz-based Company BioNTech now has a market capitalisation of the equivalent of around €67 bn, while its US partner Pfizer now weighs in at over $200 bn. Both shares are flying upwards with the tailwind of increasing vaccination needs and seem to know no limit. A stock market adage says, "The Trend is your Friend". According to this rule, one should stay invested and let the profits run with a 10% trailing stop.
MorphoSys is stumbling with its expansion strategy and is currently destroying a lot of shareholder capital. Vaccine specialists BioNTech and Pfizer are a different story, with new highs daily being the order of the day. At Defence Therapeutics, we encounter a highly interesting pipeline and a lot of imagination in the fight against cancer.
Recommended Related Articles