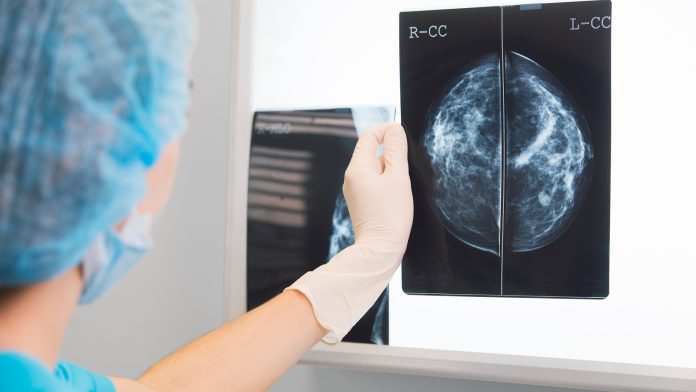 In a groundbreaking development, pioneering biotechnology company Defence Therapeutics has announced today it will be performing the final necessary studies before entering a Phase 1 trial for its innovative AccuTOX breast cancer treatment.
AccuTOX is one of Defence Therapeutics' premier candidates for effective breast cancer treatment and is comprised of the company's cutting-edge AccumTM technology platform, which was initially developed to enhance the accumulation of specific proteins, antibodies (ADC's) or antigens in target cells.
Revolutionising breast cancer treatment
Several comprehensive studies conducted by Defence have identified a robust therapeutic function for AccumTM when administered on its own. This demonstrated that the delivery of free "naked" AccumTM (AccuTOX-001) achieved cell death of a plethora of cancer cells, including breast cancer, and was also tolerated well by other animals that experienced the same treatment regimen.
Sebastien Plouffe, the CEO of Defence Therapeutics, said: "We are actively pursuing our AccuTOX program to initiate a Phase I trial against breast cancer in Q1-Q2 of 2022. We will re-enforce our data by showing how potent is AccuTOX-001 at the killing of breast cancer in various animal models, including the use of patient-derived xenografts (PDX). The secondary objectives would be to compare the potency of AccuTOX-001 as stand-alone or combination therapy with currently used immune-checkpoint inhibitors."
Next stages of development
The Defence Therapeutics team is now working diligently to demonstrate that AccuTOX-001 can trigger the death of pre-establish 4T1 breast cancer in immunocompetent mice alone or in combination with anti-PD1. The team will also display the potency of the world-leading breast cancer treatment in previously characterised PDX models to ensure a good translation from mice to human studies. Once this process is completed, the team will amalgamate both the data attained and a GLP study scheduled for Q4 of 2021 to present to the FDA to achieve approval for a Phase 1 trial against breast cancer.
Defence is continuing to conduct extensive research and development programmes with its AccumTM technology platform, including the AccuTOX programme. The company has developed a DC cancer vaccine targeting four different indications (AccuVAC-D), two ADC's in late-stage pre-clinical development (AccuADC), and various protein-based vaccines against infectious diseases such as COVID-19 and HPV (AccuVAC-PTs and AccuVAC-INs).
Recommended Related Articles