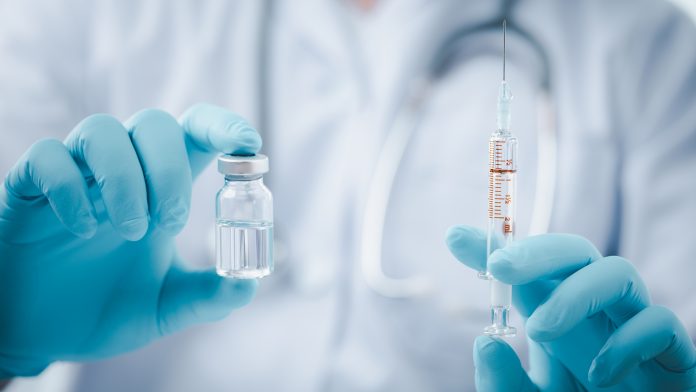 Defence Therapeutics Inc. has been issued US patent no. 11,612,651 by the United States Patent and Trademark Office (USPTO) for its Accum™-based vaccine enhancer technology platform.
The patent broadly covers the vaccine enhancer technology as a powerful 'drop-in' ingredient to boost the immunogenicity and performance of almost any cell-based or protein subunit vaccine, including prophylactic and therapeutic vaccines in the fields of cancer and infectious diseases. The patent issue follows the start of the technology's testing phase earlier this month.
Most importantly, the technology can improve the activation of antigen-specific CD4 and CD8 T cell responses, paving the way for highly potent next-generation vaccines having reduced antigen doses.
The importance of a patent for health technologies
The issue of a patent provides a broadened portfolio for Defence and aligns the company's objectives with advancing its novel clinical vaccine candidates.
Moreover, the patent issue creates new licensing and partnering opportunities due to the breadth of coverage and ease of implementation of Defence's vaccine enhancer technology.
How will the vaccine enhancer technology improve existing vaccines?
Defence's vaccine enhancer technology's ability to increase antigen presentation by immune cells is being actively explored to improve upon existing vaccines and clinically-validated antigen candidates, such as by reducing antigen dose. Improving current vaccines will lower manufacturing costs and potentially diminish patient adverse reactions.
Sébastien Plouffe, CEO of Defence Therapeutics, said: "The rapid granting of this broad patent by the USPTO is a testament to the innovative nature and quality of the underlying science behind Defence's Accum™ technology.
"The Company has plans to leverage the USPTO's approval to secure global patent protection in all key vaccine markets, including infectious diseases and cancers, and to capitalise notably on the current mRNA boom in the vaccine development market."
The Accum™ vaccine enhancer technology is currently used in several of Defence's vaccine development programmes. These include:
The 100% owned cell-based ARM vaccine targeting solid cancer tumours;
The AccuTOXTM small molecule targeting melanoma, breast, and lung cancers;
AccuVAC-PT007, a prophylactic and therapeutic protein-based vaccine targeting cervical cancer; and
mRNA vaccines for multiple indications.
In addition, Defence also has positive validation on vaccines developed for certain infectious diseases and is currently planning a novel vaccine using its vaccine enhancer technology on a worldwide life-threatening disease.
Recommended Related Articles