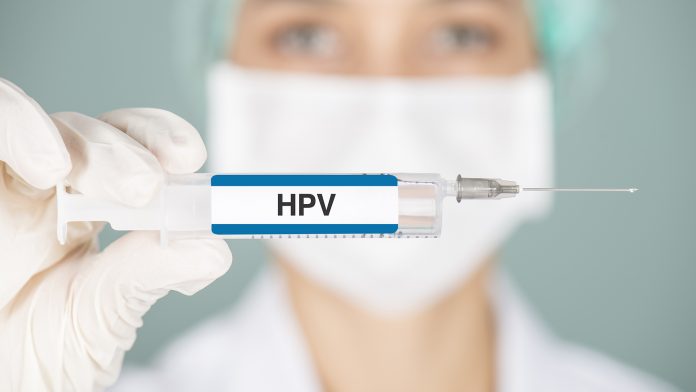 Canadian biotechnology company Defence Therapeutics has revealed that its novel HPV vaccine has demonstrated a higher humoral response than the Gardasil-9 vaccine.
The company's new protein-based HPV vaccine – named AccuVAC-PT009 – utilises Defence's ACCUMTM technology and elicited a humoral response that surpassed that achieved by the Gardasil -9 in animal models.
ACCUMTM is an enabling technology that can enhance the intracellular accumulation of various proteins of pharmacological interest into any target cells. Defence currently uses ACCUMTM to develop several anti-cancers and Covid vaccines, as well as to improve approved or in development antibody-drug conjugates.
To further illustrate the versatility of ACCUMTM, the Defence research and development team designed and engineered a HPV vaccine (a mix of the same 9 HPV-derived L1 proteins used in Gardasil-9) and compared its immunogenicity to a group of Gardasil-9-immunised animals. Compared to Gardasil-9, AccuVAC-PT009 triggered an impressive 27- and 36-fold increase in antibody titer at 4- and 6-weeks post-immunisation, respectively.
Sébastien Plouffe, the CEO of Defence Therapeutics, commented: "We are extremely proud to demonstrate again how ACCUMTM can be exploited and applied to significantly improve any protein-based vaccine. Not only can this vaccine have a tremendous impact on improving the immunogenicity of the commercialised Gardasil-9, but it can, in addition, lower the dosing regimen (at least by 10-fold) yet trigger a similar or more potent humoral response."
According to Fortune Business Insights, the global HPV vaccine market size was valued at $3.80 Bn in 2019 and is projected to reach $12.69 Bn by 2027, with a CAGR of 16.3%.
Defence Therapeutics is currently working on various scenarios. Although its initial intent is to develop its AccuVAC-PT009 HPV vaccine candidate or even add other subtypes currently not covered by Gardasil-9, the company is actively looking to establish partnerships with major pharmaceuticals players to bring forward its vaccine portfolio.
Recommended Related Articles