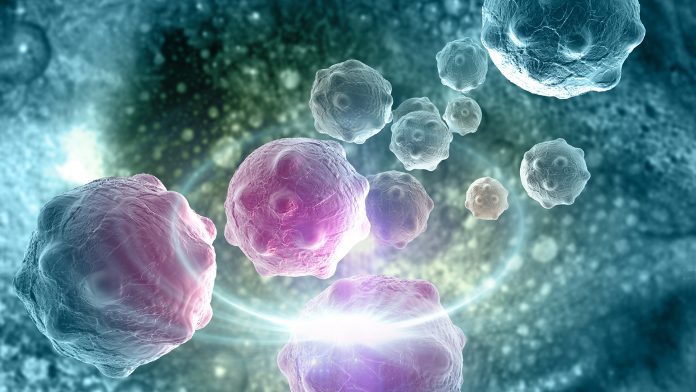 Following a thorough evaluation process, Defence Therapeutics has selected the eight most successful variants of its Accum™ drug delivery technology.
Biotechnology company Defence Therapeutics continually works to engineer vaccines and ADC products using its proprietary platform. At the centre of its platform is the Accum technology, which enables precision delivery of vaccine antigens or ADCs in their intact form to target cells by inducing their entrapment escape. As a result, the solution achieves increased efficacy and potency can be reached against life-threatening diseases such as cancer and serious infections.
Therapeutics for breast and gastric cancer
To find solutions to enhance the efficacy and versatility of the Accum technology, Defence carried out detailed and rigorous testing on 43 Accum variants conjugated to T-DM1 with a low conjugation ratio (1-4 Accum per T-DM1). This allowed the company to determine the best variants to pursue its selection of the optimised Accum-T-DM1 conjugate based on in vitro assessments. These studies highlight the additive effect of the Accum technology and guide the selection of the optimal Accum-T-DM1 in vivo testing on breast and gastric cancer models.
The eight best variants selected will now be sent to Defence's collaborator at the HUS Comprehensive Cancer Center in Helsinki, Finland, for the optimisation of Defence's Accum-T-DM1 ADC Therapeutic.
The selected variants of Accum-T-DM1 were proven to increase the potency of T-DM1 by at least five-fold on the HER2 positive breast cancer Trastuzumab and T-DM1 resistant cell line model named JIMT-1. At concentration of 1.0 ug/ml, T-DM1 only induced approximatively 10% of cytotoxicity, compared to Accum-T-DM1 variants that increased the cytotoxicity by 40-70%. Defence's collaborator will also carry out a head-to-head comparison to the new antibody drug conjugate (ADC), Enhertu®, owned by AstraZeneca and Daiichi Sankyo. Enhertu (fam-trastuzumab-deruxtecan-nxki) is a new ADC designed to treat HER2 heterogeneous tumours through a bystander effect.
Sebastien Plouffe, Chief Executive Officer of Defence Therapeutics, said: "The eight selected Accum variants produced very impressive results that confirm the strength and optimisation of our Accum platform in the ADC field of therapeutics against breast and gastric cancer. The versatility of our Accum platform and variants give us a solid competitive advantage."
Defence's Accum platform has been developed and tested in vitro to enhance the intracellular drug delivery on multiple ADCs that are FDA approved or under development. Defence has also announced the commencement of a new study project to test the Accum variants on the recent ADC Enhertu. Defence's scientific team believes the Accum technology will increase the routing and delivery of the deruxtecan to the nucleus and will consequently increase more significantly the potency of ADC from which the drug targets the nucleus protein/process compared to T-DM1 targeting microtubule (a cytoplasmic and non-nucleus protein machinery). Deruxtecan is a small toxic drug inhibitor targeting the nuclear protein named topoisomerase I.
Recommended Related Articles