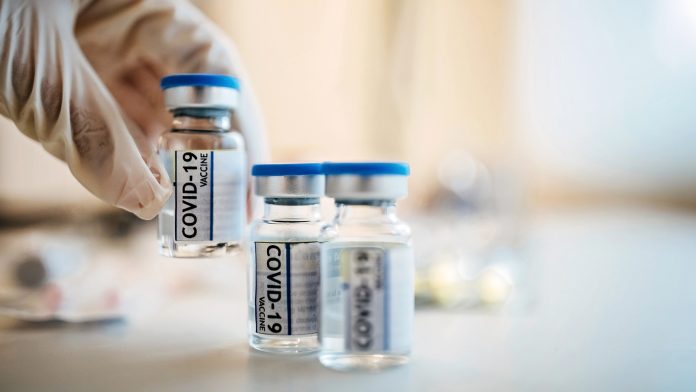 Defence Therapeutics has sensationally revealed that they have successfully completed studies of their new COVID vaccine in a non-rodent rabbit model.
The innovative new COVID vaccine – called AccuVAC-PT001 – is protein-based and utilises Defence's cutting-edge AccumTM technology, displaying excellent efficacy and tolerability during toxicology studies in rabbit models.
Defence Therapeutics is an industry-leading biotechnology company working on developing next-generation cancer therapeutics and infectious disease vaccines.
AccuVAC-PT001
The AccuVAC-PT001 vaccine is an injectable vaccine capable of inducing a powerful and sustainable antibody response in both rodent and non-rodent models. The proprietary vaccine recipe consists of chemically modifying the COVID Spike protein with the AccumTM moiety.
Once delivered in animals, the protein accumulates very efficiently in target antigen-presenting cells leading to extremely high antibody titers. Extensive analyses conducted on vaccinated rabbits showed no vaccine-induced effects on animal behaviour, food intake, body weight, skin at injected sites, and liver enzymatic function amongst other investigated organs. Defence is currently working on two different protein-based vaccine candidates.
Sébastien Plouffe, the CEO of Defence Therapeutics, commented: "We are continuously working to move our lead compounds forward to bring products with stronger and more precise efficacy. The AccuVAC-PT001 is one of the two COVID vaccines currently being developed in parallel by our team. A GLP study is currently underway and is one of the few remaining steps needed to fulfil all the requirements of regulatory agencies prior to initiating a Phase I trial in 2022."
Defence Therapeutics is currently working on developing both a vaccine to block COVID infection and pathophysiology as well as an intranasally-delivered vaccine designed to block viral transmission completely. The developed "know-how" combined with the versatility of the AccumTM technology position Defence as a leading biotech company with its AccumTM platform to rapidly face current and future possible pandemics based on both injectable and non-invasive vaccine formulations.
Recommended Related Articles