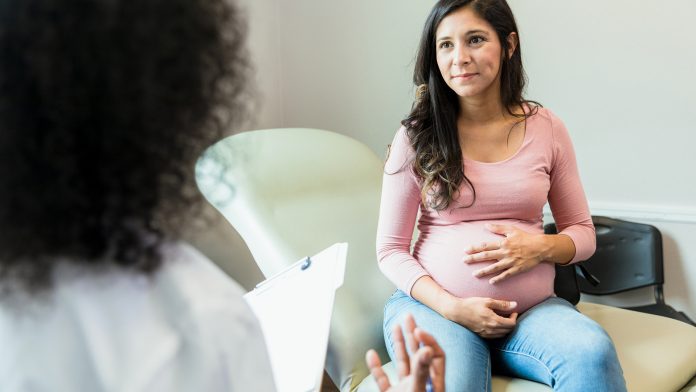 A study published in
The BMJ
, has suggested that women with a history of diabetes in pregnancy are at a significantly higher risk of cardiovascular and cerebrovascular diseases. 
The increased risks relate to specific and overall types of cardiovascular and cerebrovascular conditions that affect blood flow in the brain and heart. These risks cannot be solely attributed to conventional cardiovascular or diabetes risk factors.  
Diabetes in pregnancy, known as gestational diabetes, develops when the mother's body cannot produce enough to control blood sugar levels.  
Understanding of cardiovascular risk is unclear
Previous research has established that women who experience diabetes in pregnancy are at increased risk of cardiovascular problems. However, the specific types of cardiovascular and cerebrovascular diseases involved were not clear.  
To address this, a research team from China examined data from studies reporting the association between diabetes in pregnancy and incidents of cardiovascular and cerebrovascular diseases.  
Between 2006 and 2022, 15 observational studies were published, and each of these was analysed by the researchers. The studies came from Canada, the United States, the United Kingdom, Israel, Sweden, France, Iran, Korea, and Denmark. The studies varied in quality; however, the researchers were able to assess the evidence using the universally recognised GRADE system. 
Of 51,3324 women who had diabetes in pregnancy, 9,507 had cardiovascular and cerebrovascular disease. Of the eight million women who did not have gestational, only 78,895 experienced cardiovascular and cerebrovascular diseases.  
Compared to women without diabetes in pregnancy, women with a history of gestational diabetes showed a 45% increase in the risk of overall cardiovascular and gestational diseases. Women with diabetes in pregnancy were more likely to experience coronary artery diseases, heart attack, heart failure, angina, cardiovascular procedures, and stroke.  
The association between cardiovascular and cerebrovascular disease and diabetes in pregnancy was reduced by varying degrees when the researcher considered factors such as geography, study design and quality, smoking, body mass index, socioeconomic status, and pre-existing conditions. 
Higher quality research on diabetes in pregnancy is needed
The researchers acknowledge that their study was limited by the low quality of included studies, which may have affected the validity of their observations. In addition, no information on repeated measurements of gestation diabetes diagnosis during follow-up was available.  
However, the researchers say their research was systematic and comprehensive and contained a large sample size and a broad pool of countries. The team say they are confident that their results are reliable and widely applicable.  
The researchers accept the precise mechanisms of how gestational diabetes contributes to increased risk of cardiovascular and cerebrovascular diseases are still unknown. However, they say their findings will contribute to a more comprehensive understanding of the adverse cardiovascular and cerebrovascular outcomes associated with diabetes in pregnancy.  
"Our results highlight the need for early intervention in women at high risk of gestational diabetes mellitus, and for continuous monitoring of women with gestational diabetes mellitus," they concluded.  
Recommended Related Articles