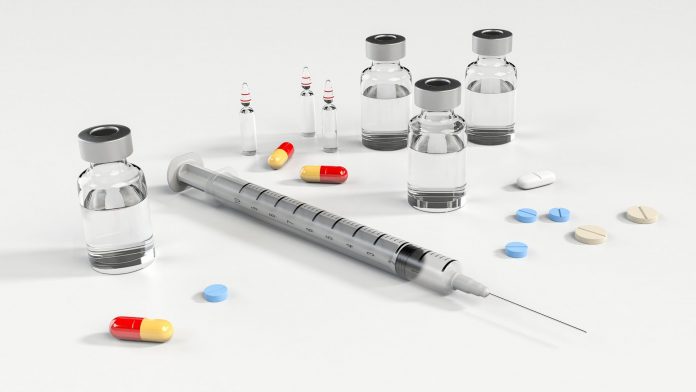 A chemist has invented a new diabetes treatment that improves glucose tolerance without any of the severe side effects like nausea and vomiting.
Meredith Professor Robert Doyle, a chemist in the College of Arts and Sciences at Syracuse University, US, has figured out how to control glucose levels in the bloodstream without any of the usual side effects of diabetes treatment such as nausea, vomiting and malaise.
Doyle's new compound is called B12-Ex4, and it triggers the secretion of insulin in the pancreas.
Broadening scope of diabetic treatment
The B12-Ex4 compound expects to offer a broader scope of treatment options available to those afflicted with diabetes because of its ability to improve glucose tolerance without the negative side effects.
There are nearly 60 million people living with diabetes in the European Region, with prevalence of the disease increasing amongst all ages due to obesity and unhealthy diets.
Doyle said: "This represents an interesting new paradigm for the treatment of Type 2 diabetes, using so-called 'GLP1-R agonist' drugs, which make up a multi-billion-dollar industry.
"Our findings highlight the potential clinical utility of B12-Ex4 conjugates as therapeutics to treat Type 2 diabetes, with reduced incidence of adverse effects."
Where did the discovery originate?
Doyle's discovery comes from his work with exenatide, a drug that causes the pancreas to secrete insulin when glucose levels are high.
Exenatide is used to treat Type 2 diabetes and is part of a large class of medications called incretin mimetics. The injectable drugs bind to glucagon-like peptide receptors to stimulate the release of insulin.
Preventing issues with exenatide
Doyle, whose research focuses on the chemistry of B12, continued: "We were able to mitigate the side effects of exenatide by preventing it from entering the brain, while allowing it to penetrate other areas of the body, such as the pancreas.
"Our ability to 'fix' Ex-4 as a proof of concept could impact obesity and cancer treatment, since we can use our drug system to prevent or modulate central nervous system-mediated side effects. In the case of Ex-4, this [side effect] was chronic nausea."
He worked with colleagues at the University of Pennsylvania (Penn), the Seattle Children's Hospital and SUNY Upstate Medical University, US.
The study was published in Diabetes, Obesity and Metabolism.