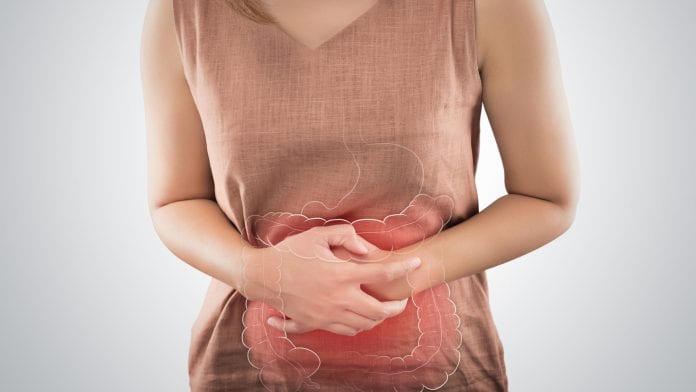 A new partnership will see the development of an innovative diagnostic technology that will allow doctors to clearly diagnose irritable bowel syndrome (IBS).
Currently, there is no definitive test to diagnose IBS, with many doctors instead performing numerous tests to rule out other conditions leading to delayed diagnosis for patients. Now, a partnership between the University of Liverpool, the University of the West of England, Bristol, the University of Bristol, and The Wellcome Trust will see spin-out company Nidor Diagnostics working with its industrial partner to carry out final validation of the new diagnostic technology.
The company has recently agreed to partner with an accredited clinical laboratory, licensed to undertake trials for regulatory work, and has recently received £75,500 funding from the Liverpool City Region Future Innovation Fund to build its first instruments to be trialled and validated by the laboratory.
Chris Probert, Professor of Gastroenterology at University of Liverpool and co-inventor of the technology said: "This is a game changer. No longer will patients have to tolerate delays as well as unnecessary tests before they are given a clear positive diagnosis of IBS and advice on how to manage this very common and debilitating disorder."
Revolutionising diagnosis
Due to lack of testing, many investigations must be carried out to rule out other conditions before reaching a diagnosis of IBS which can prove costly.
Previous studies from the University of Liverpool's Professor Chris Probert, co-inventor of the new diagnostic technology, have repeatedly shown that the gas pattern from stool samples can be used to separate patients with IBS from those with healthy bowels as well as those with inflamed bowels.
In collaboration with Kings College London, Professor Probert's group published data to show that it is also possible to predict which patients with IBS are likely and unlikely to respond to dietary treatment, as well as data to help make the diagnosis of inflammatory bowel disease, enabling fast-track treatment.
Dr Peter Foster, CTO designate, said: "I have commercialised more than 40 diagnostic tests worldwide and see this as an exciting opportunity. Our partnership with an existing accredited testing laboratory which has all the required logistics for sample shipment and high-quality standards will ensure that we set up our testing service with full validation to meet all regulatory standards to add to our already extensive clinical testing."
Ben De Lacy Costello, Associate Professor of Biosensing and Diagnostics at the University of the West of England, Bristol (UWE) and co-inventor of the technology, said: "Myself and Professor Norman Ratcliffe had an interest in the changes in smell induced by disease processes and making sensor systems to detect these changes. Our long running collaboration with Chris and the University of Liverpool gave this work a clinical focus and it is great to see commercial diagnostic tests being developed by Nidor on the back of this collaborative research effort"
Kevin Whelan, Professor of Dietetics at King's College London and co-inventor, says: "Until now, people with IBS might try many different diets to help alleviate their symptoms, without knowing what will work for them. We are excited that this technology may better identify which diet will work and in who, to reduce the burden and time taken for people to feel better."