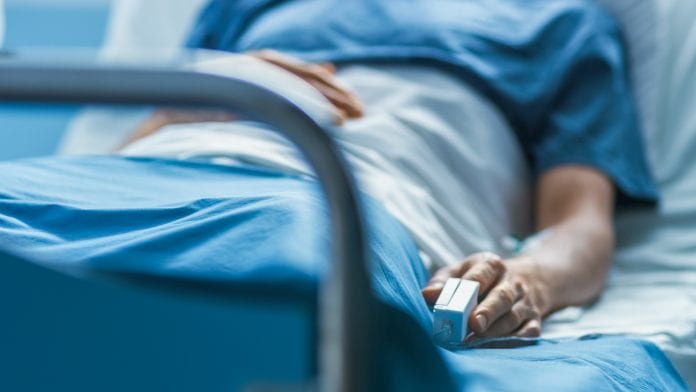 Despite dedicated efforts, the healthcare industry still struggles to tackle issues such as healthcare-associated infections – but could digital health solutions eliminate this issue?
According to the US Centers for Disease Control and Prevention (CDC), nearly 1.7 million hospitalised patients acquire healthcare-associated infections (HAIs) annually while being treated for other health issues. One in 17 of these patients dies due to HAIs. Creating a culture of high reliability is a priority for many hospitals and health systems. With healthcare shifting towards value-based care models that reward strong clinical outcomes, using repeatable, standardised processes to avoid errors and deliver safe, high-quality care is imperative.
Zero tolerance for healthcare-associated infections
More and more, hospitals are adopting a culture of zero tolerance for healthcare-associated infections and avoidable safety events which may cause harm to patients.
Care coordination requires multiple people to be on the same page at any given moment. Real-time effective communication amongst all disciplines, staff, patients, and families is essential. Seeing the wider scope of the patient's condition and immediate priorities for care requires an automated and reliable approach.
However, there have been countless cases where critical patient information is buried in the electronic medical record (EMR), written on a sticky note or displayed on a paper sign hung on the door. These types of manual communication tactics are often not clearly defined, take extra time to ensure compliance and are overlooked by those entering the room. That means critical information about a patient's condition and the precautions that should be taken before entering the room can easily be missed.
With hospitals moving towards becoming high-reliability, organisations, clinicians and staff need effective tools to gather critical insights on a patient's condition (e.g. fall risk, infection control risk).
To actively create awareness of potential risks and points of failure, hospitals must ensure everyone has the information they need at their fingertips in real-time to prevent healthcare-associated infections, and injury and mitigate risk.
Automating the manual processes
The answer to these communication issues and challenges is to automate the manual processes that create failure points. With digital health solutions, an automated data feed provides a snapshot of what is happening in the hospital. A quick glance at a digital screen outside the patient's room raises awareness of critical care instructions and who is at risk for injury or infection, creating a culture of safety and high reliability.
On the journey to becoming a high-reliability organisation, digital health solutions can help hospitals eliminate opportunities for error or failure points. These types of solutions provide access to automated and accurate patient information, which is a critical success factor in an organisation's transformation.