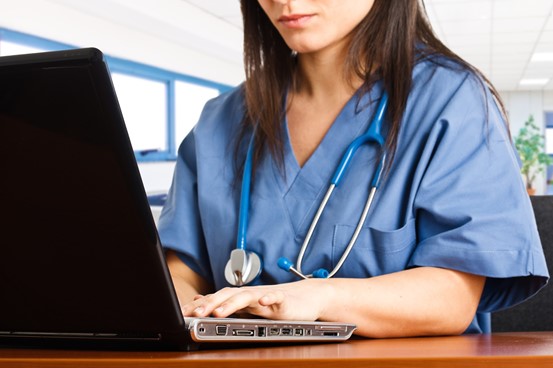 In October 2020 Turku University Hospital's Psychiatric Neuromodulation Unit started using the BuddyCare Platform for digital patient engagement, automated patient support and data collection.
Patients receive all care-related information, instructions, reminders and maintenance treatment through the BuddyCare mobile application. With patients engaged digitally, care staff receive patients' pre-questionnaires and other forms, such as the Beck Depression Inventory (BDI) and Beck Anxiety Inventory (BAI) questionnaires, to their dashboard and can monitor patients' progress remotely.
Digital patient engagement for Psychiatric Neuromodulation Unit patients
Four different psychiatric care pathways have been created for the Psychiatric Neuromodulation Unit:
Transcranial Direct Current Stimulation (tDCS) is a non-invasive neuromodulation technique used to treat various psychiatric and neurophysiological conditions. Patients assigned to the care pathway receive information about tDCS, contraindications, instructions on preparing for hospital visits and reminders when and where to arrive at their app. After the brain stimulation, patients' treatments are maintained and monitored through automated Beck Depression questionnaires and patient-reported experience questionnaires;
Electroconvulsive therapy (ECT) is a psychiatric treatment in which seizures in the brain are electrically induced in patients to provide relief from mental disorders. Patients participating in ECT therapy can now receive care-related pre-therapy information through the app and fill and submit the pre-assessment forms at home or on the go in a digital format;
Repetitive transcranial magnetic stimulation (rTMS) is a non-invasive procedure that uses magnetic fields to stimulate nerve cells in the brain to improve mainly symptoms of depression. This rTMS care pathway includes digital format pre-assessment and RMT assessment, specific care-related instructions related to, for instance, fasting, washing hair, taking medication, and removing metal or magnetic- sensitive objects before the procedure. rTMS therapy involves a series of treatment sessions and the Platform automatically takes care of instructing and reminding the patients before and after each session; and
Ketamine Infusion Therapy has been incorporated into the treatment of different psychiatric disorders such as depression. The Ketamine Infusion Therapy care pathway supports patients in preparation for the infusion therapy session and reminds them when and where to arrive.
Neuromodulation Unit aims to reduce phone calls, text messages and letters through automated care co-ordination
Previously, Turku University Hospital's neuromodulation unit has guided patients by phone calls, sending letters or text messages. With the help of the BuddyCare Platform, the hospital aims to automate and digitise its communication and increase digital patient engagement. The Platform automatically collects pre-assessment forms and questionnaires and provides the data to the care personnel without the personnel having to make phone calls, process paper mailings, or send text messages. Automated care pathways and streamlined processes are expected to free up care personnel's time for other tasks.
Antti Apostol, who works as a Project Manager, Digitalisation at Turku University Hospital's Psychiatry department, commented on the project deployment: "Buddy Healthcare's solution fits well with our psychiatry unit's plans to utilise digital patient guidance and education services as a part of the care process. One of the critical factors in ensuring how well the digital service will fit into different units' daily work is to provide the teams the freedom to use creativity when producing digital content. In that way, the care team also feels that digital services support their daily work in the best possible way.
"Antti Lehti, the Neuromodulation Unit's Head Nurse, has done a fantastic job with his team in content production for the first care pathways. His team's work is an excellent example of scaling digital services to other care units.
"In the administration of psychiatry, we look forward to receiving feedback from both patients and care teams, because in addition to the various ongoing system integrations, our development work also requires end-users active and careful listening."
Markus Lind, Chief Sales Officer of Buddy Healthcare, stated: "Previously, our Platform has mainly been used to support patients and clinics in digital patient engagement and care co-ordination automation before and after procedures. Now, some of these neuromodulation care pathway patients can be in maintenance treatment or therapy for up to one year. This is also something new for us as a company, to be working with care pathways of that length of time."
About Buddy Healthcare
Buddy Healthcare is a European based digital health company specialising in automating hospitals' care co-ordination and patient communication processes. The company was founded in 2016 and the care co-ordination platform was co-created in collaboration with university hospitals in Finland.
The company initially started producing intelligent and automated surgical care pathways, but it has rapidly expanded to other medical specialities. With the help of the Platform hospitals can guide, monitor and manage patients' care pathways. The Plaform collects automatically forms and questionnaires such as pre-assessment forms, patient-reported outcome measures (PROMs) and patient-reported experience measures (PREMs).
The BuddyCare software has the CE mark and is GDPR and HIPAA compliant, as well as having a Class 1 Medical Device Certification.
Recommended Related Articles